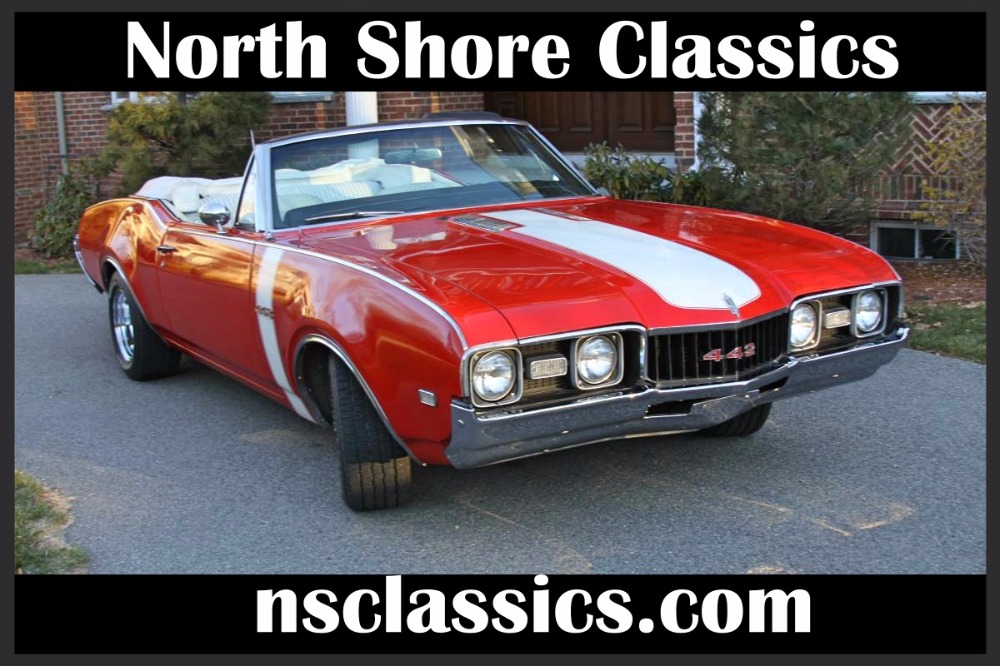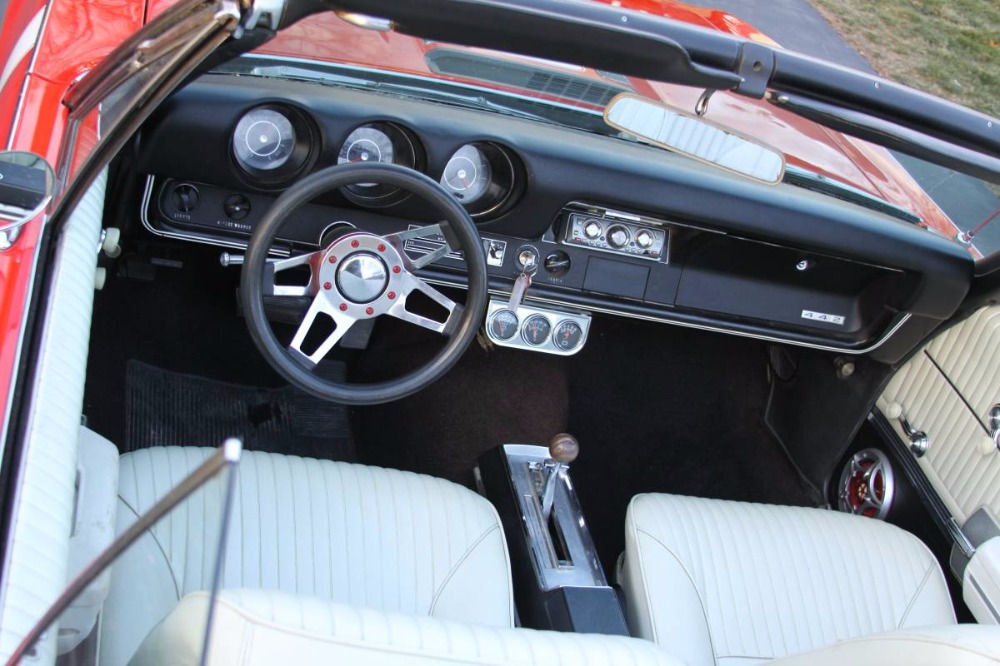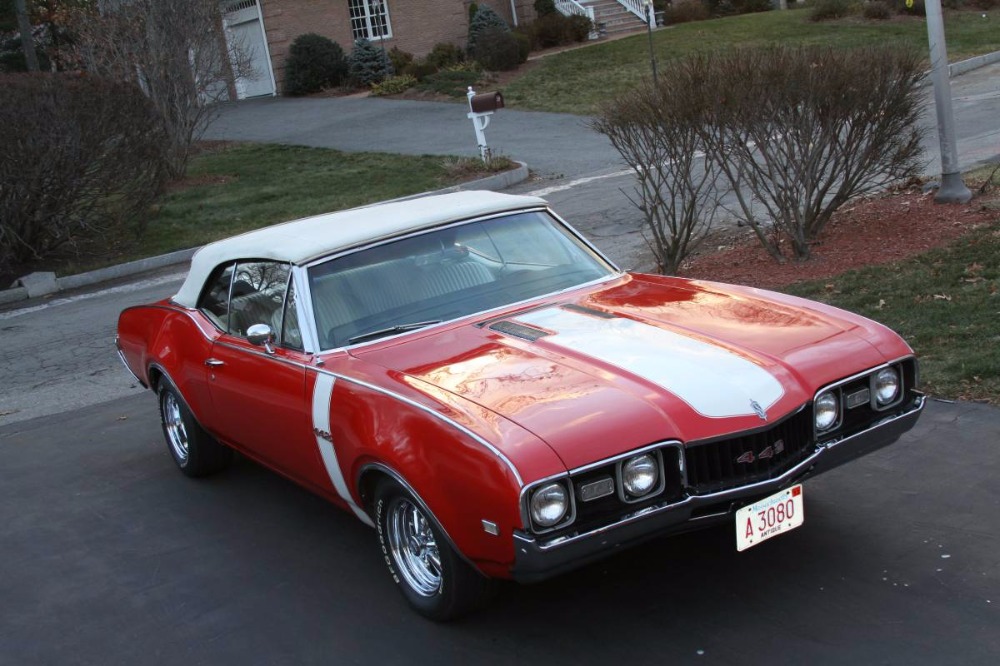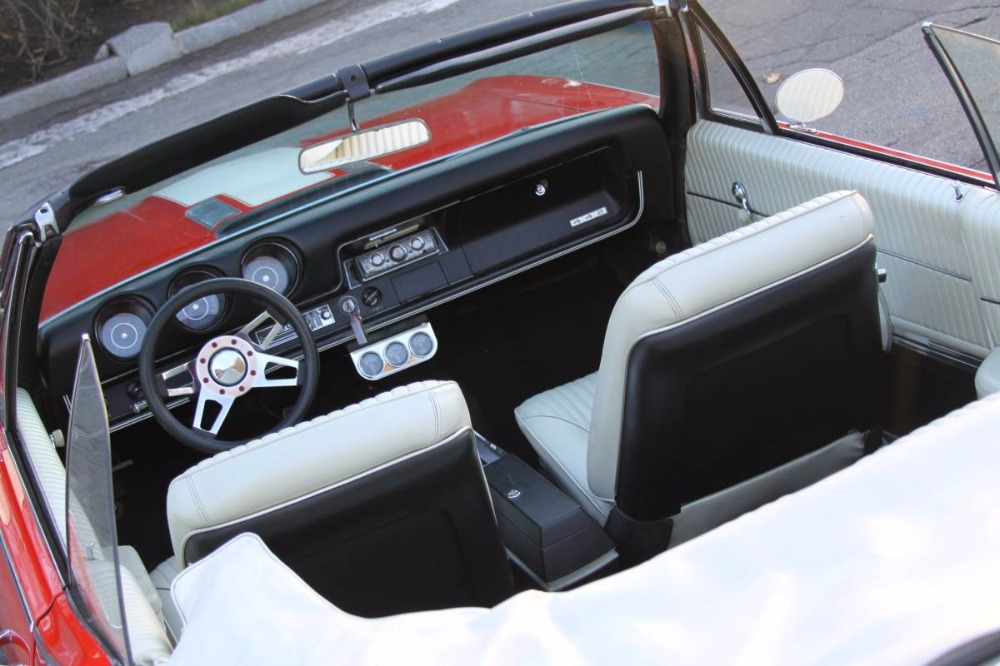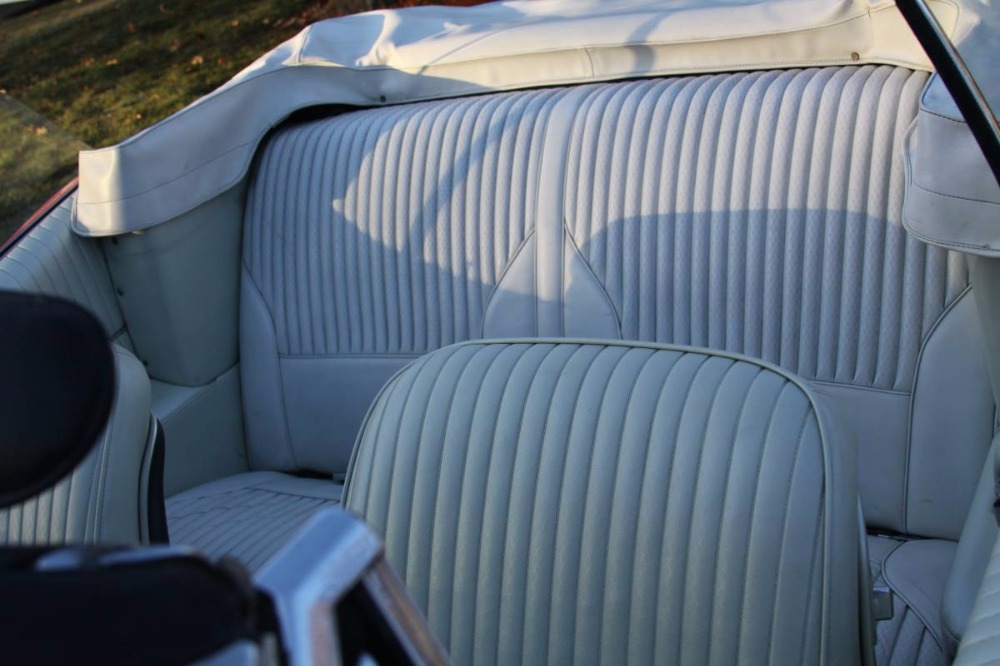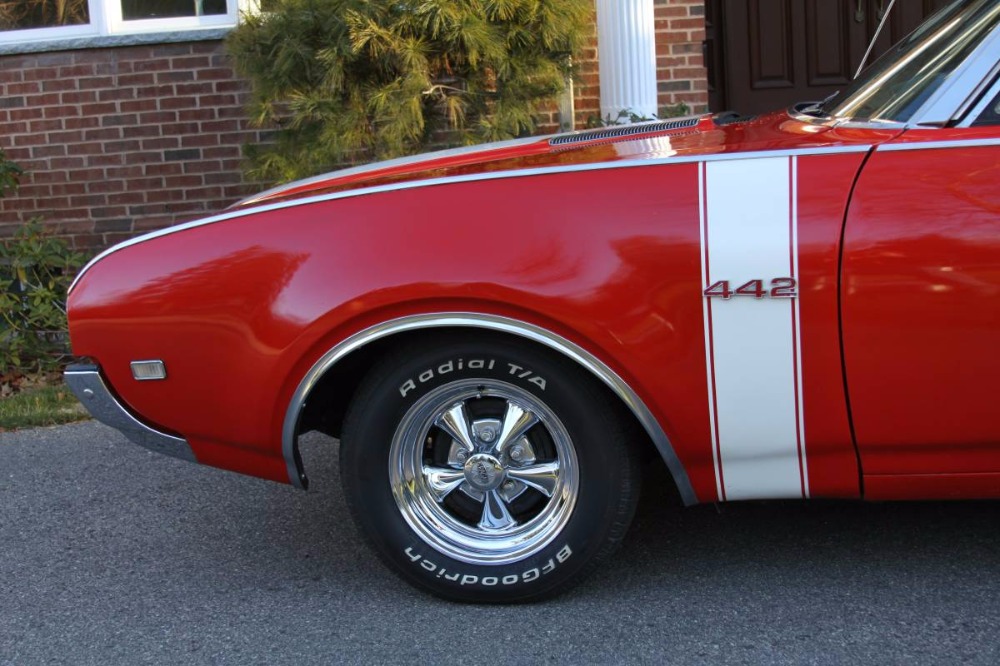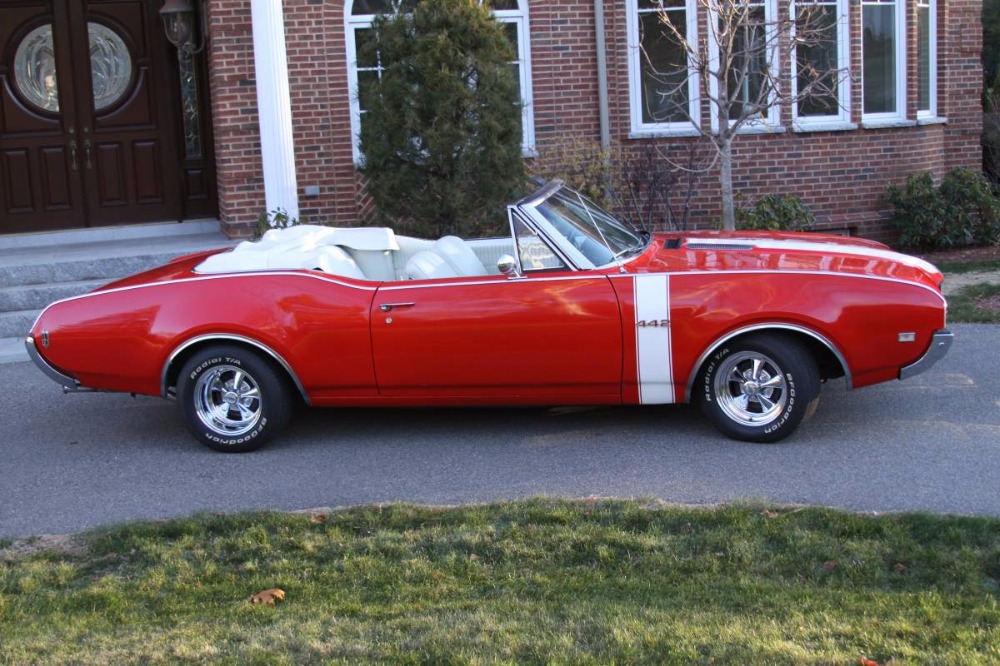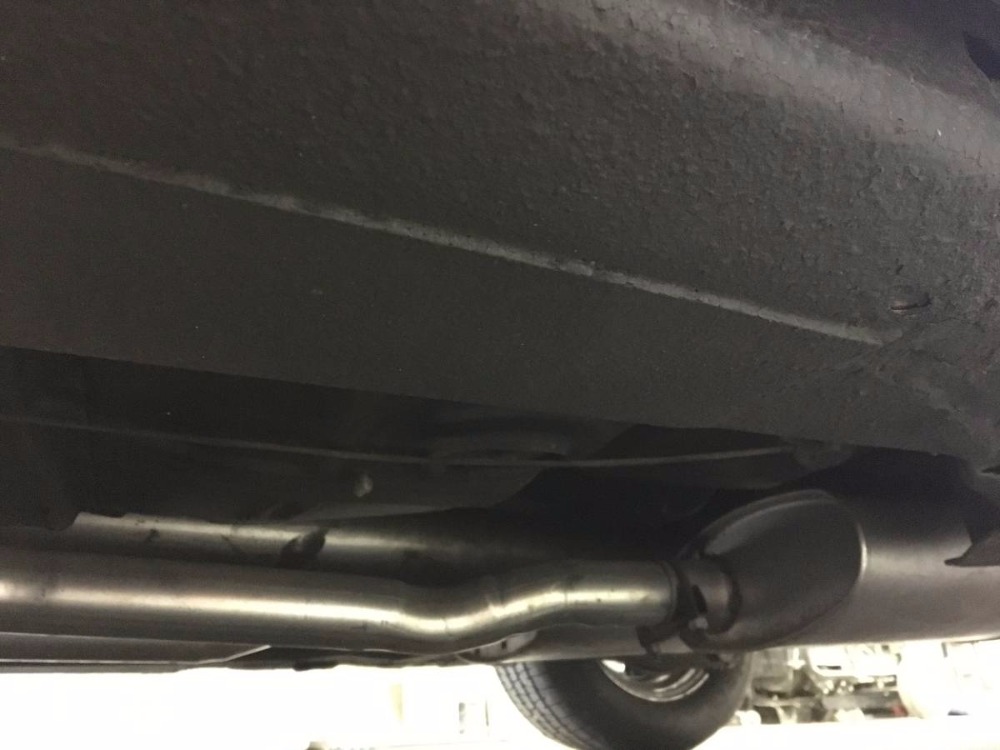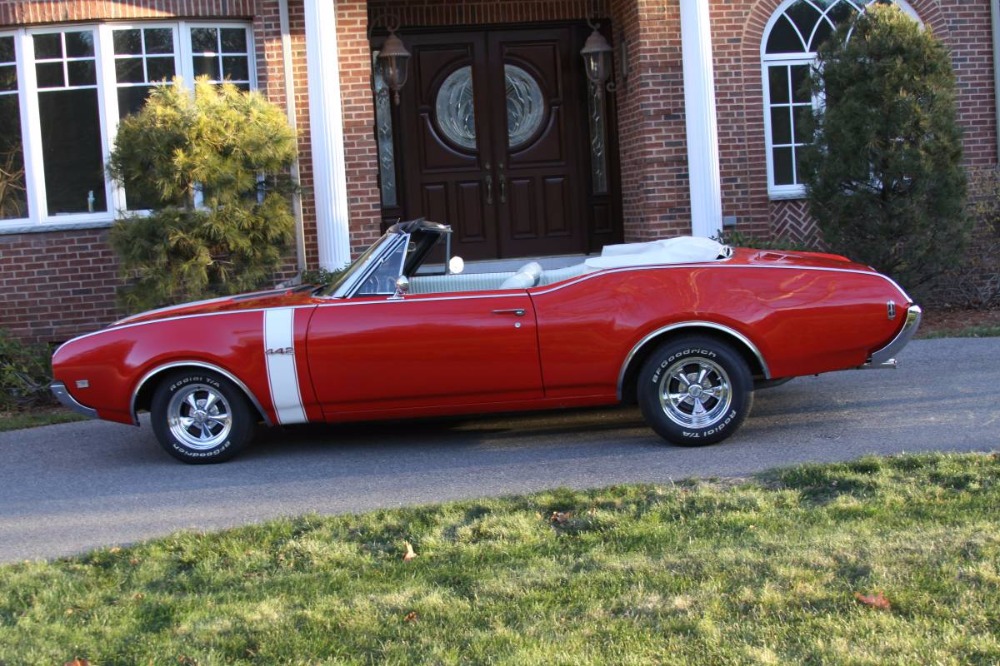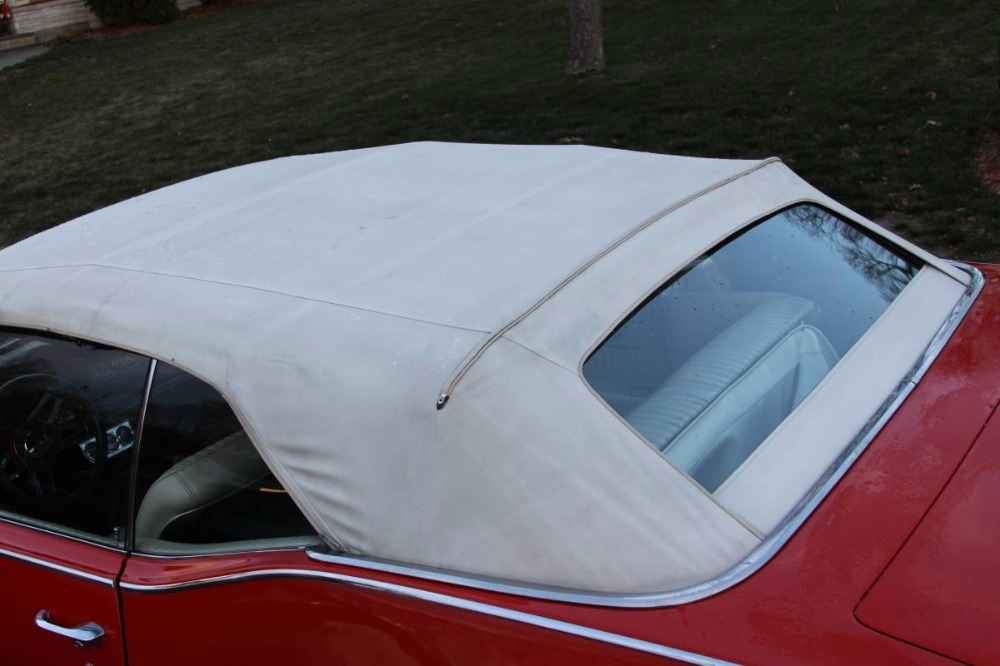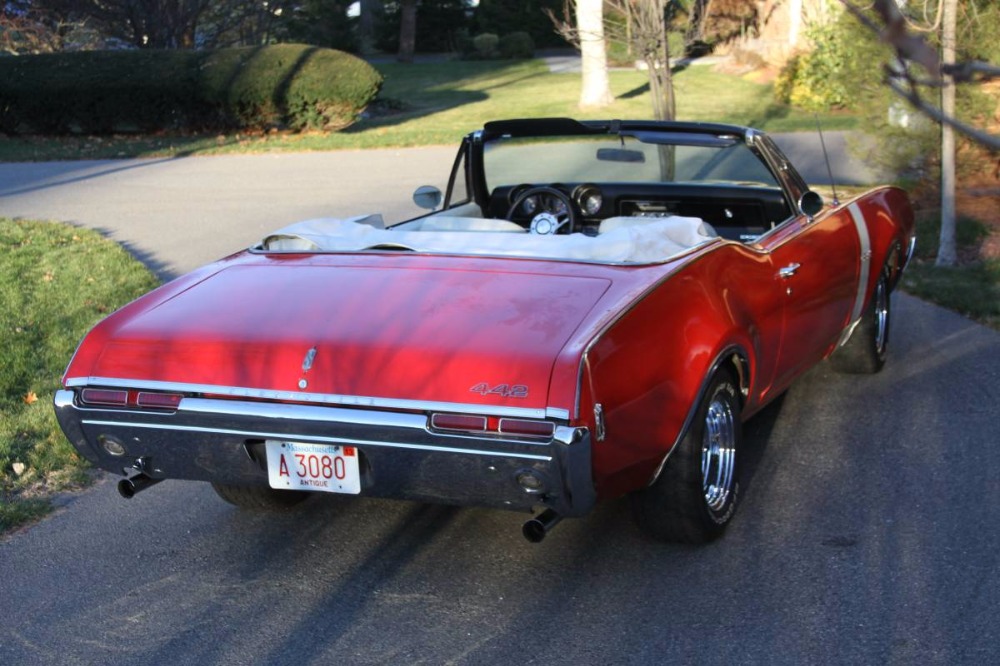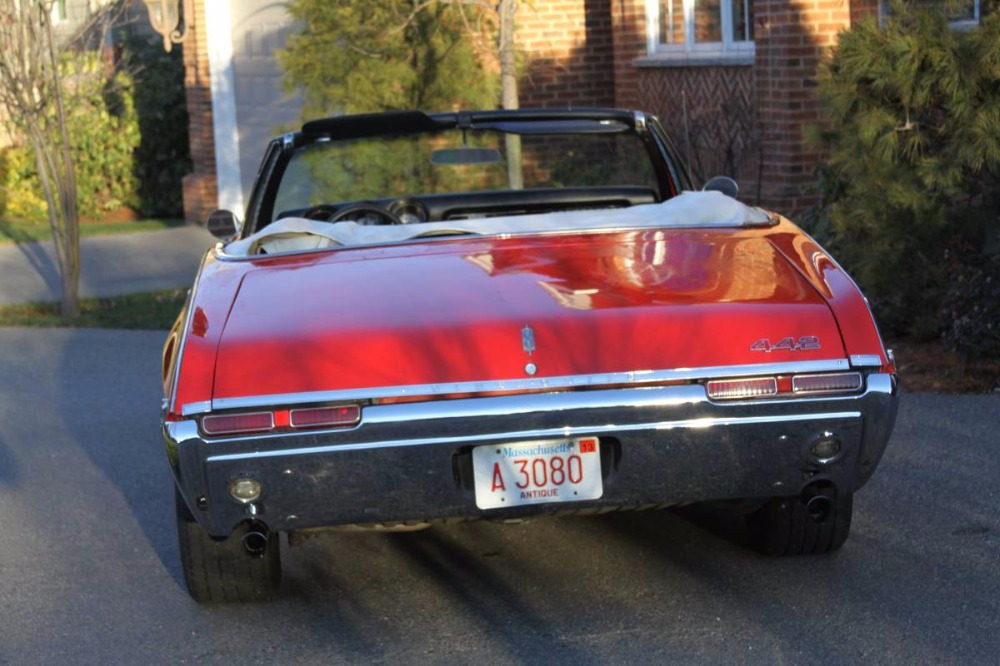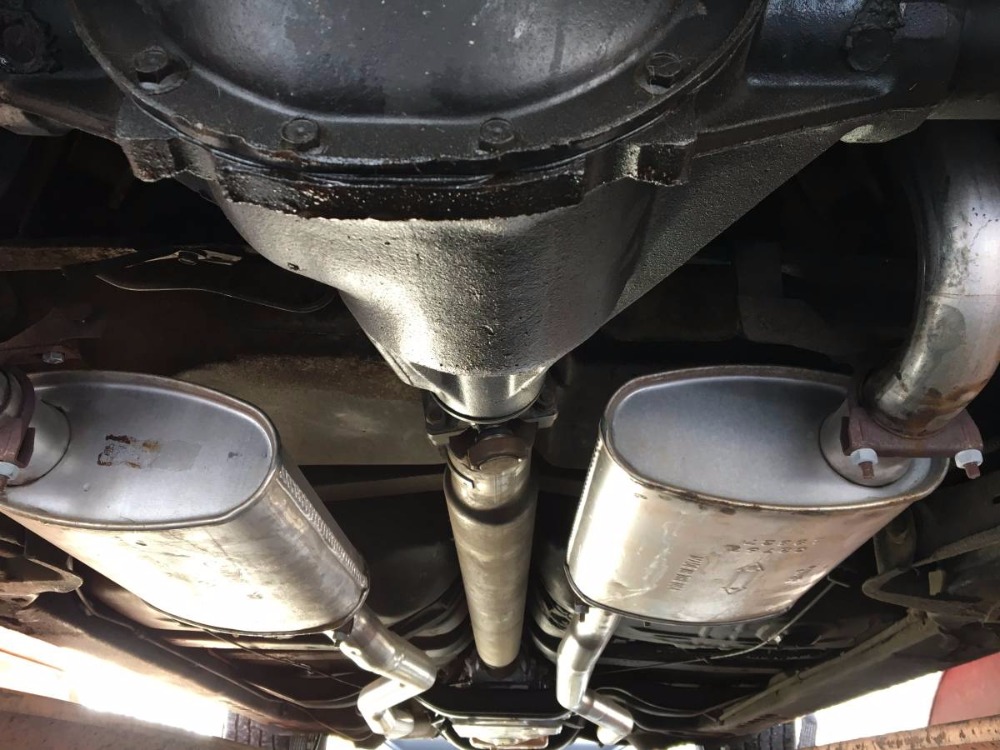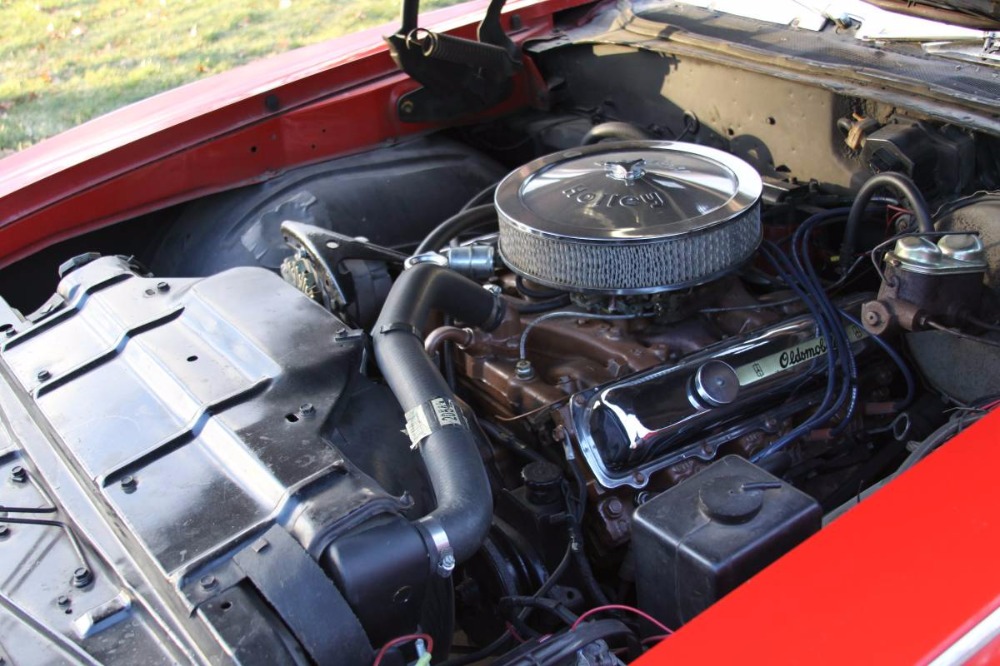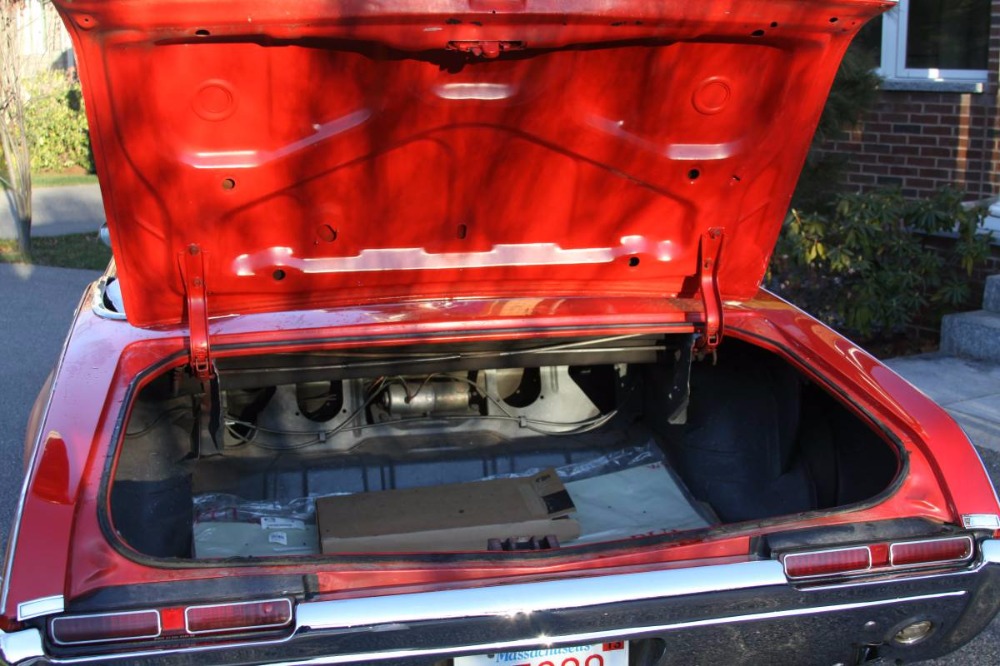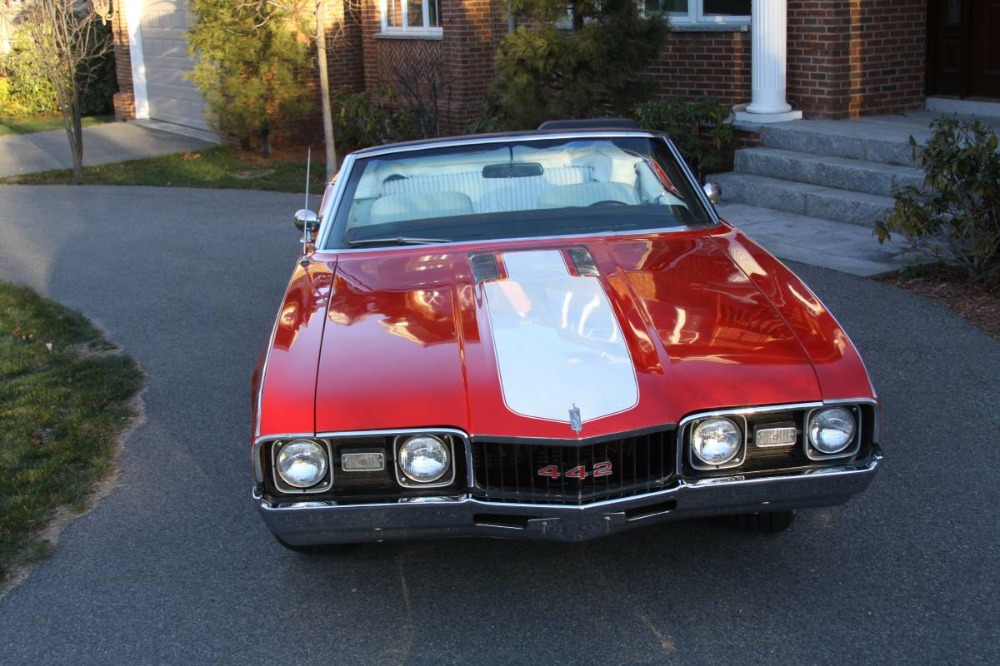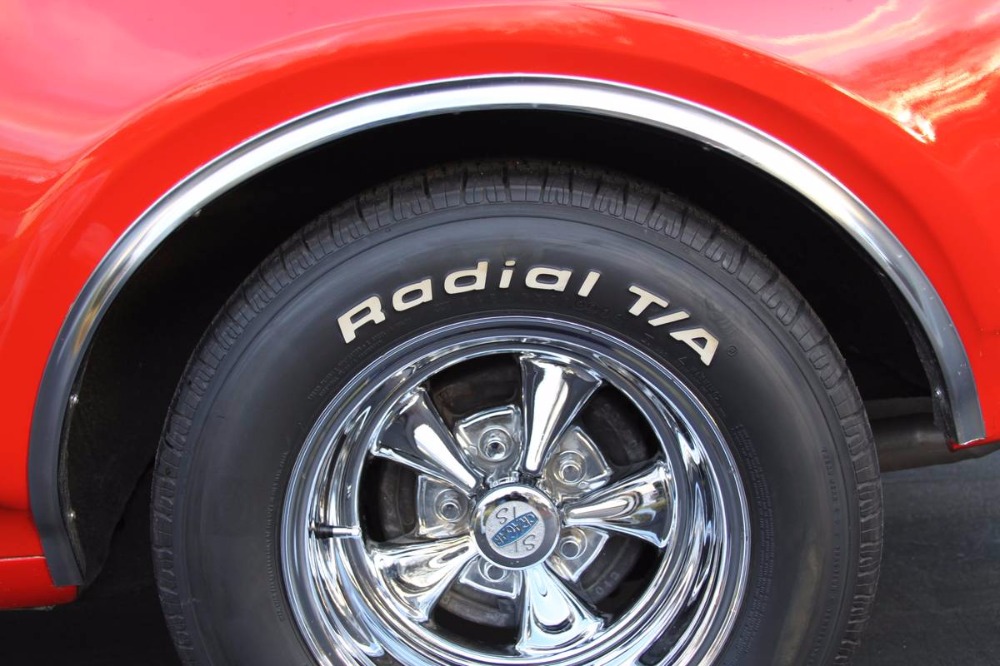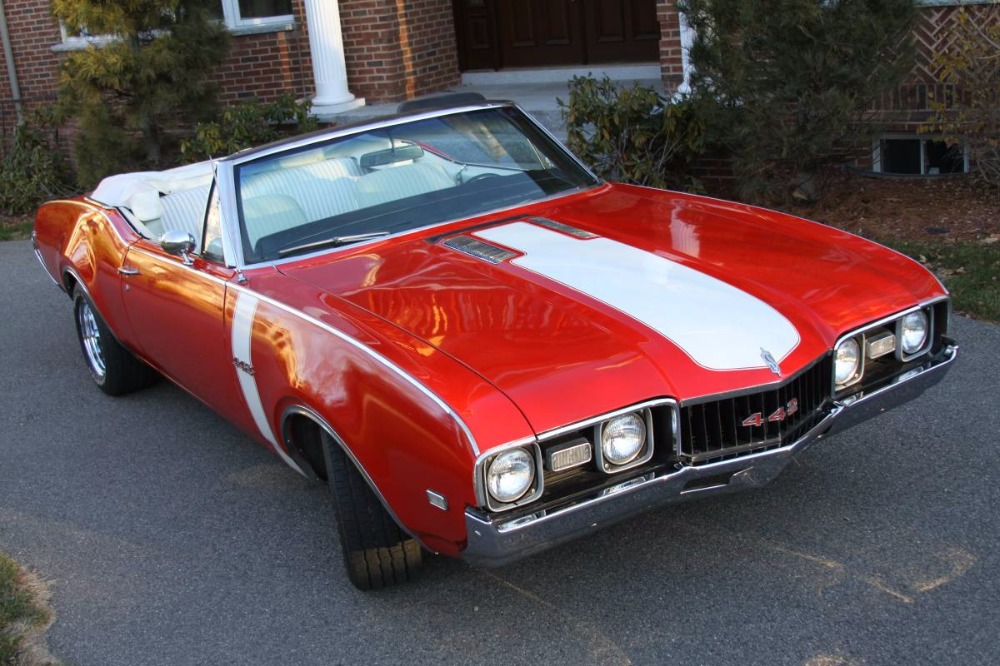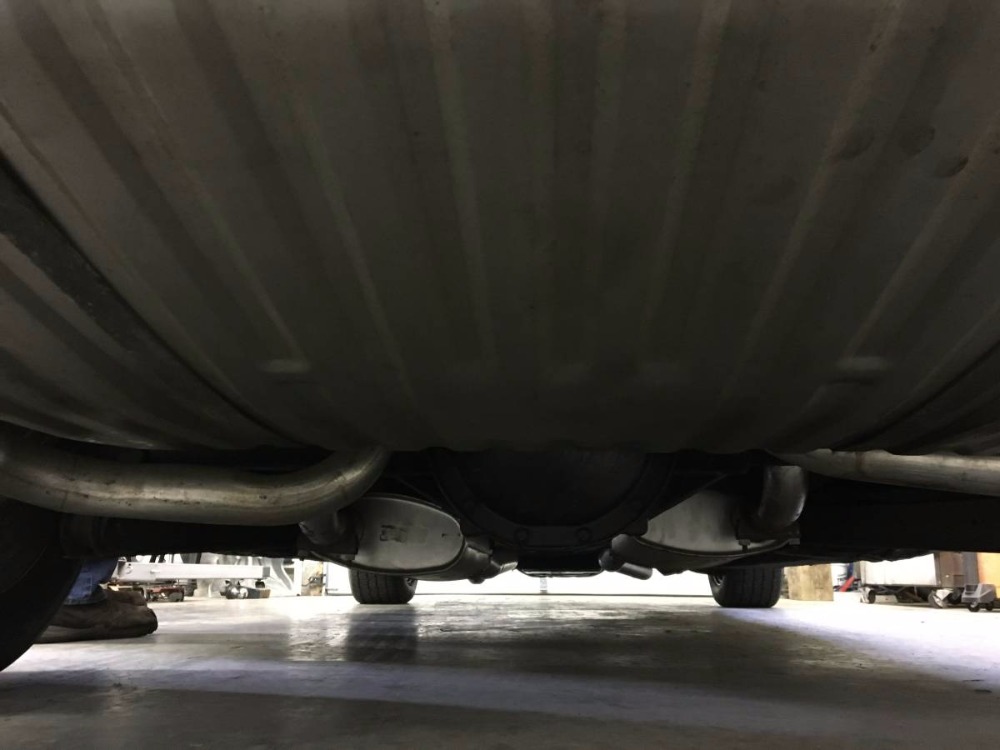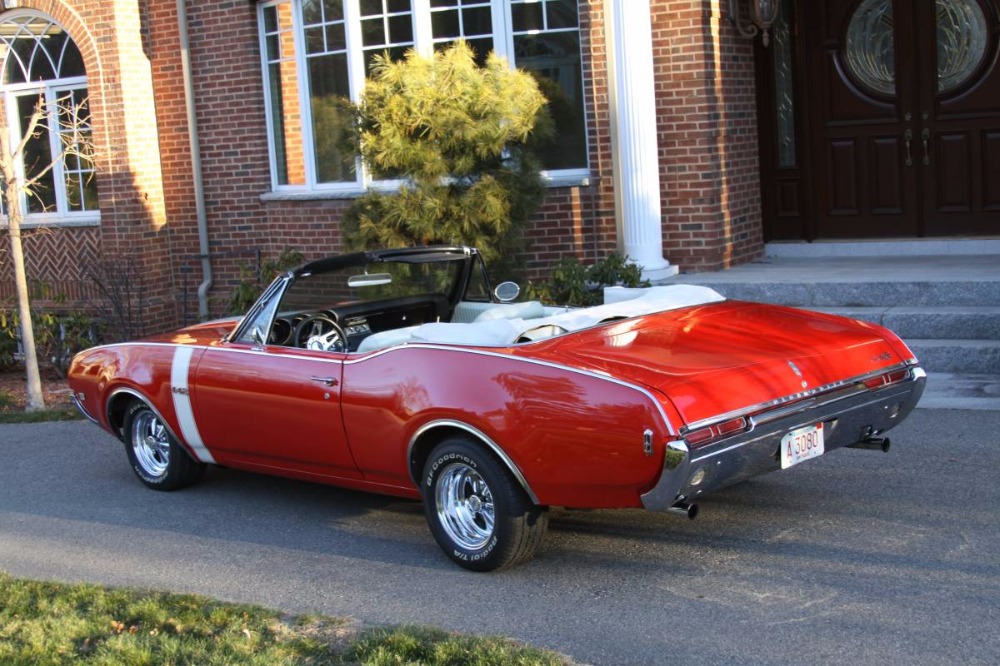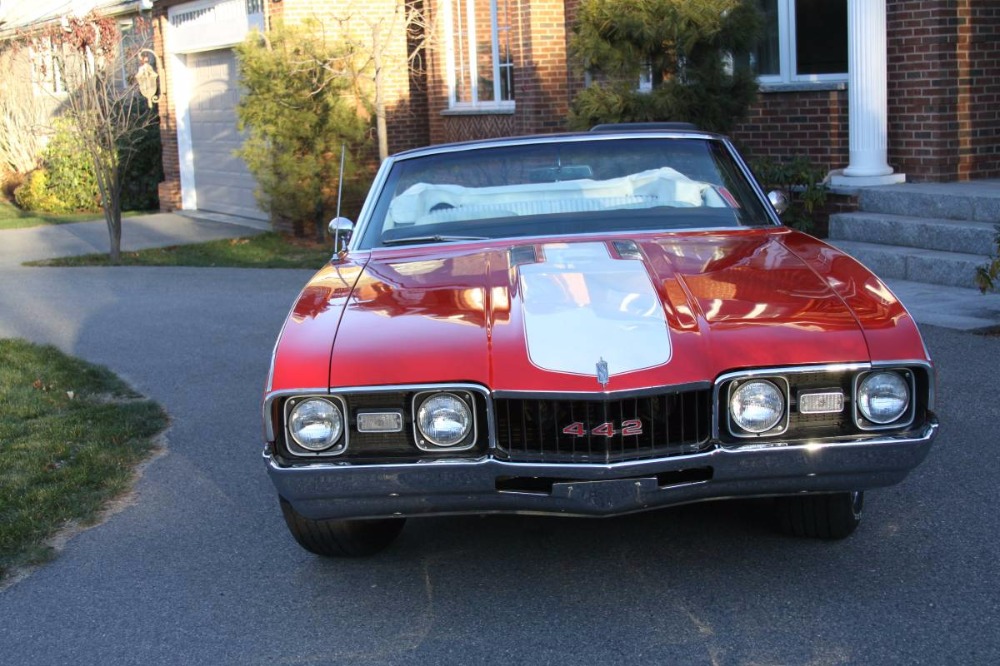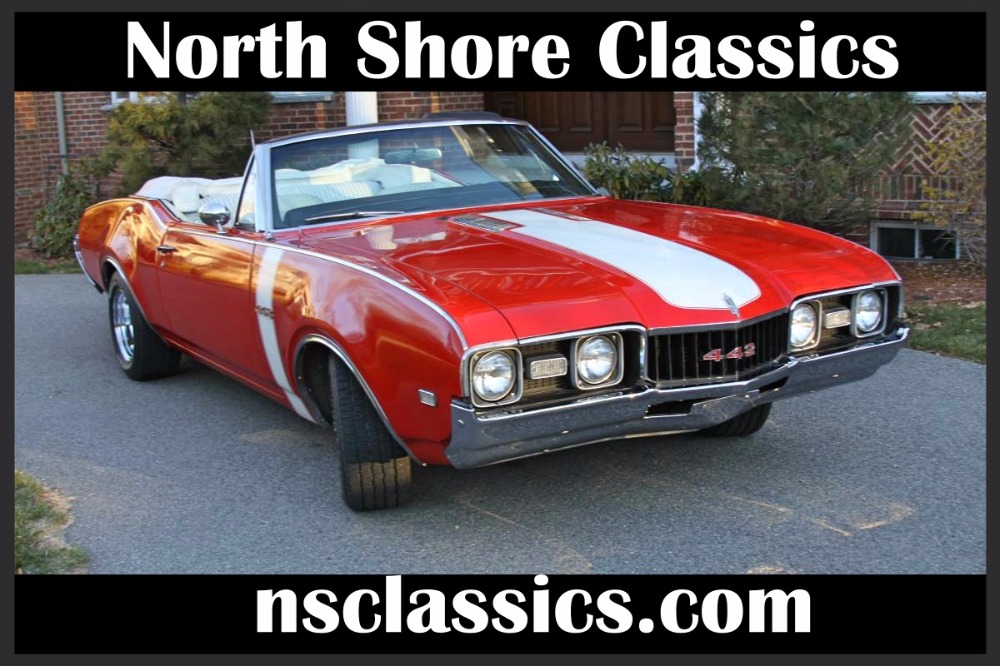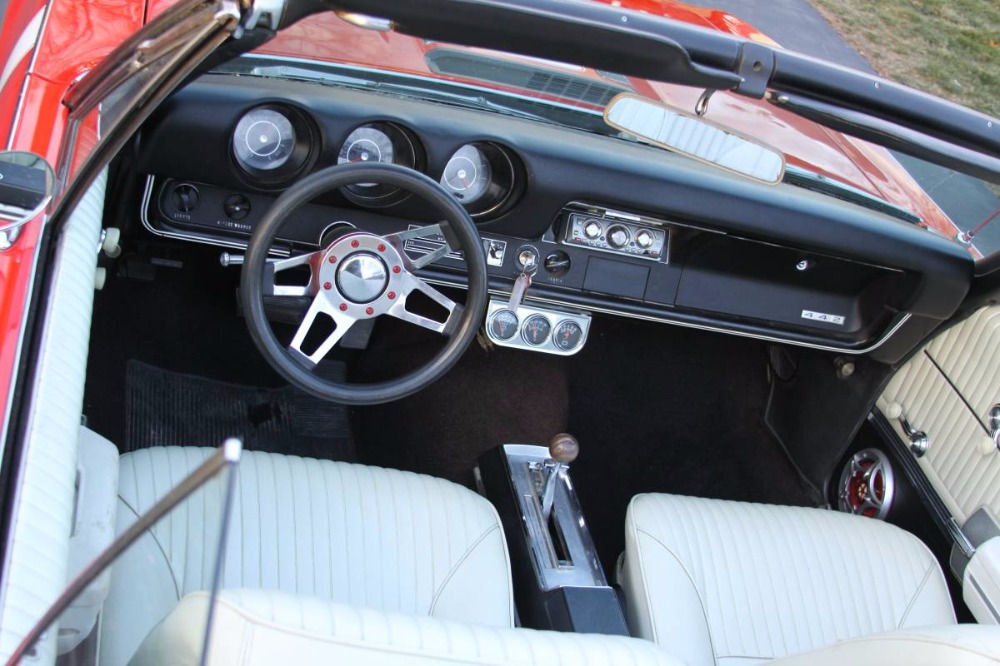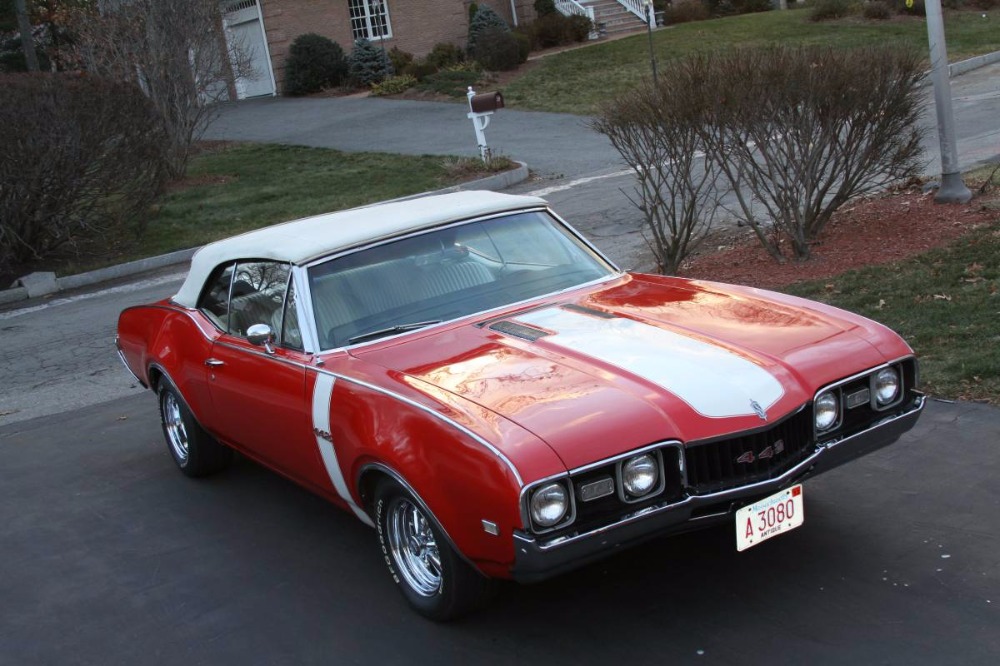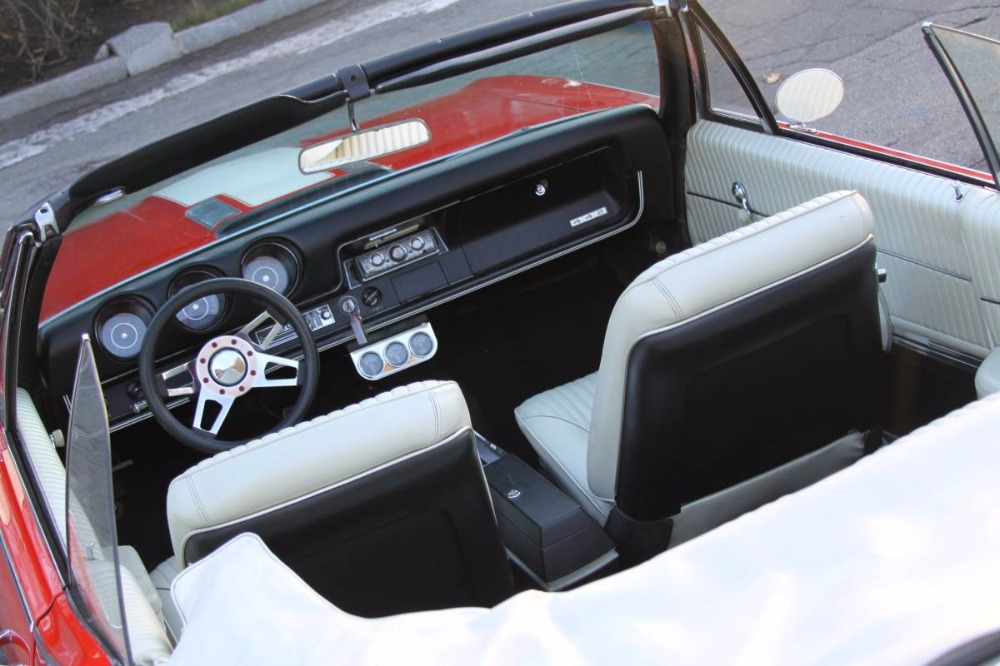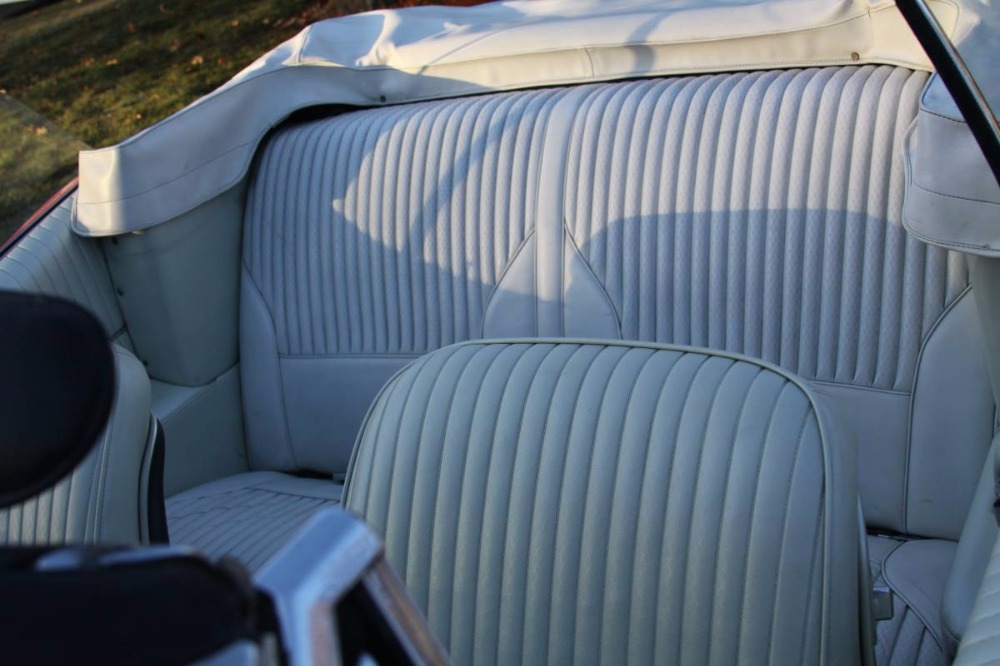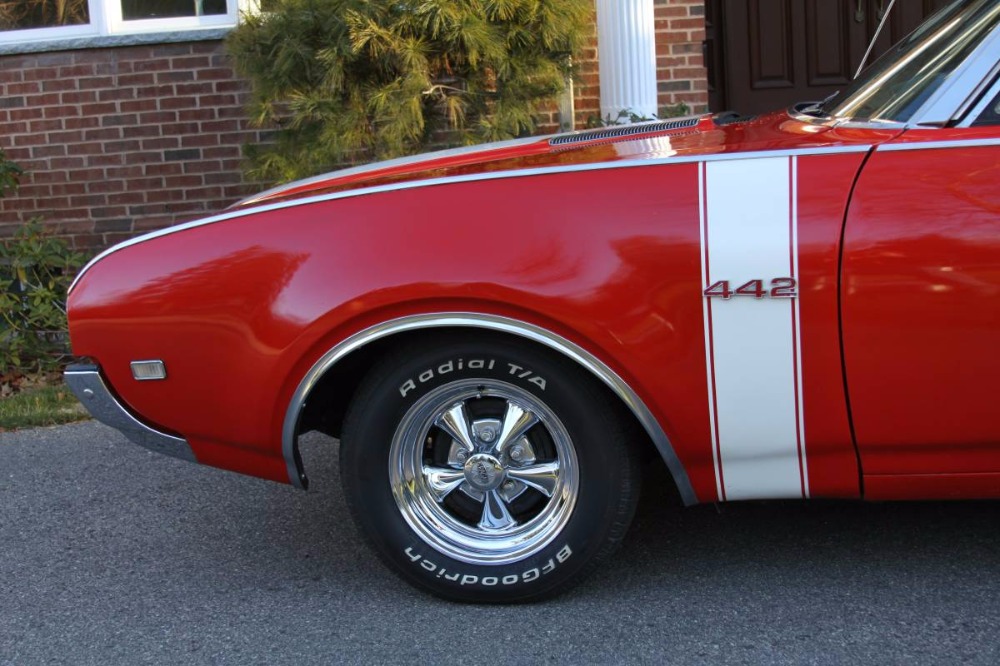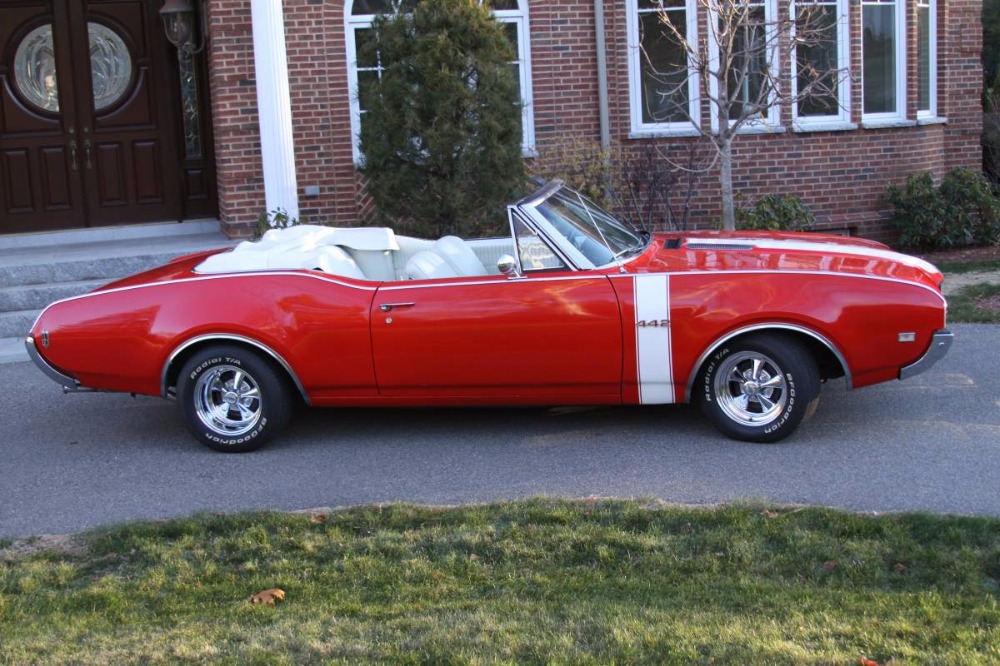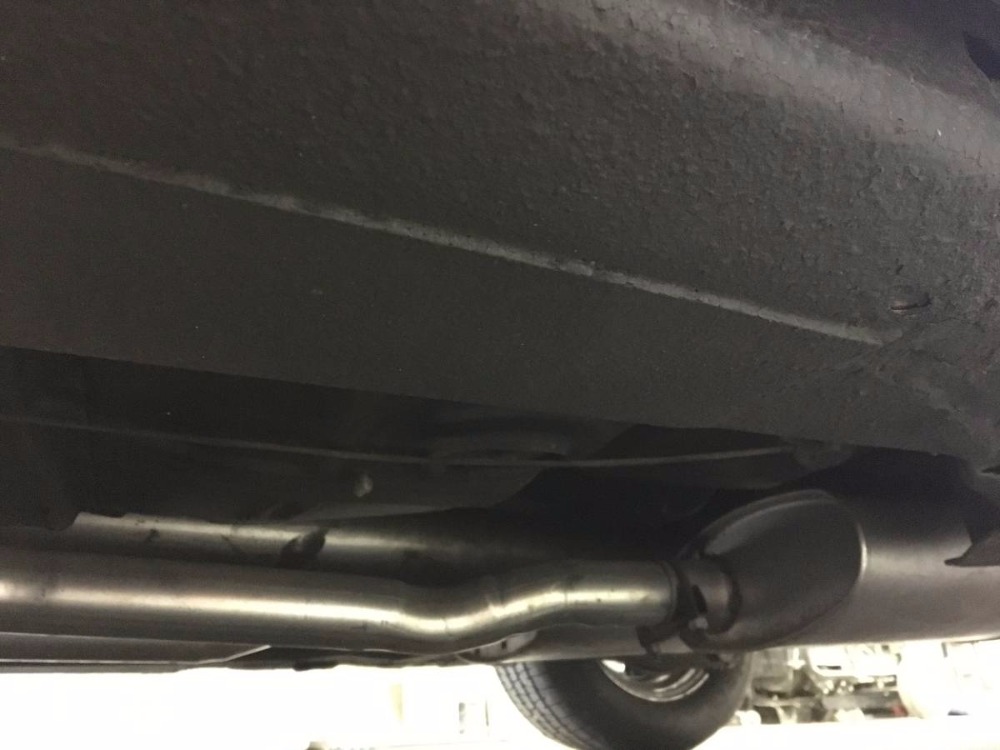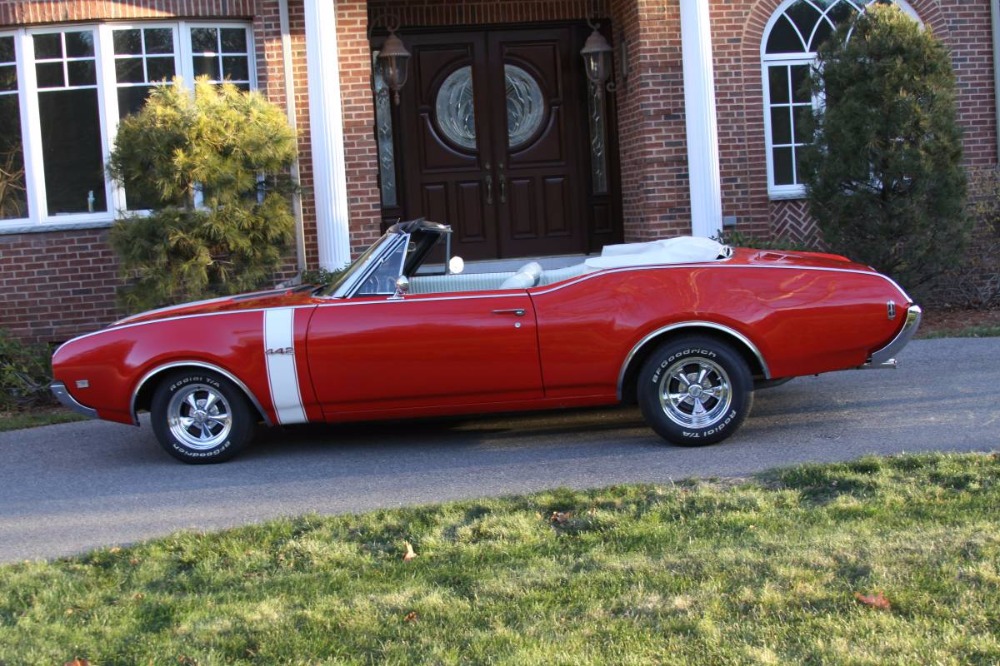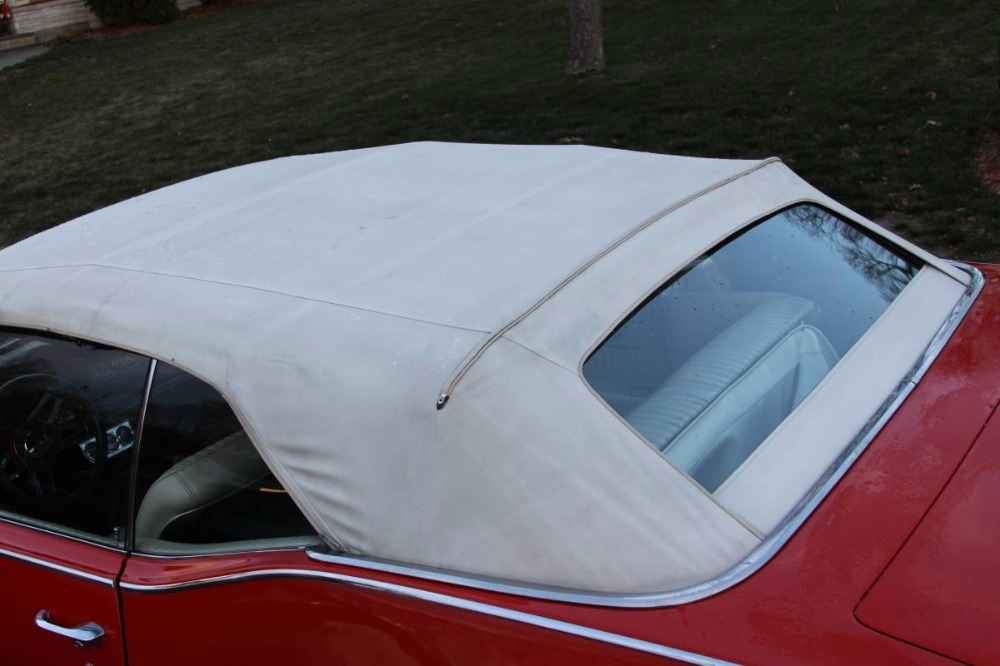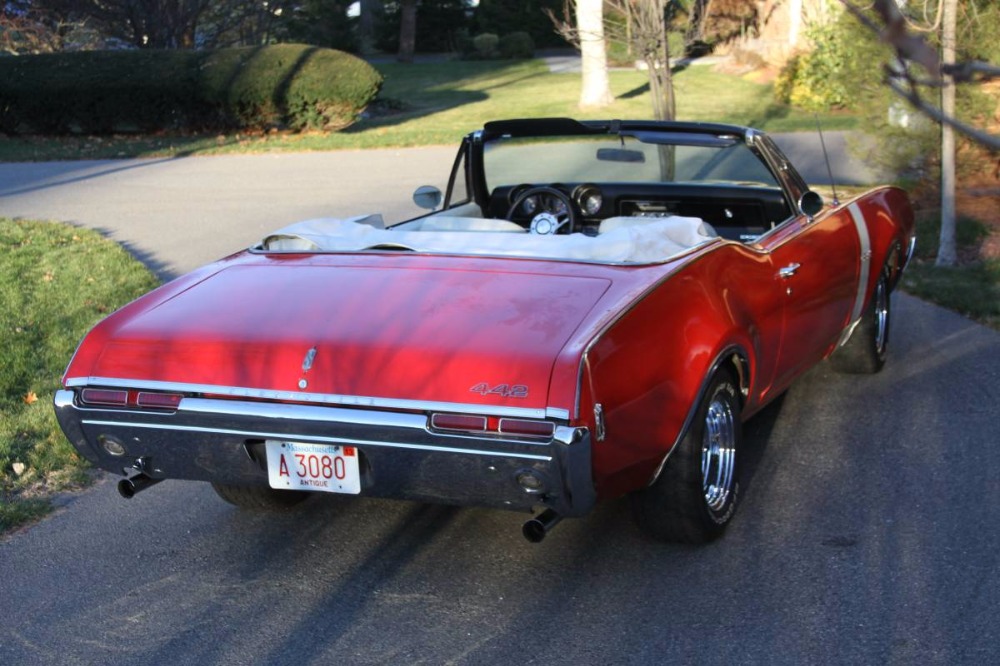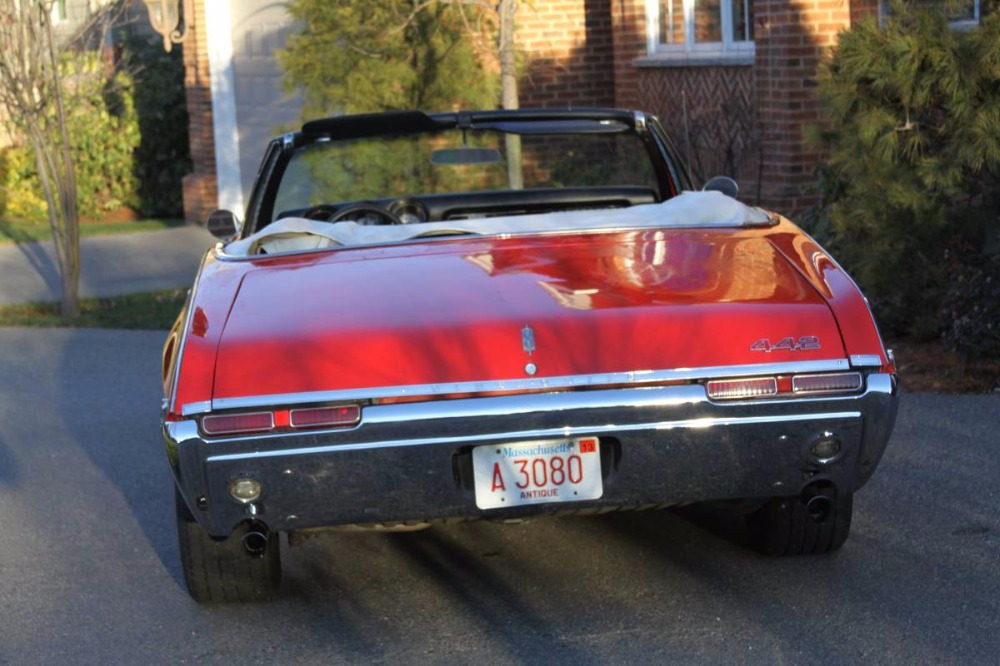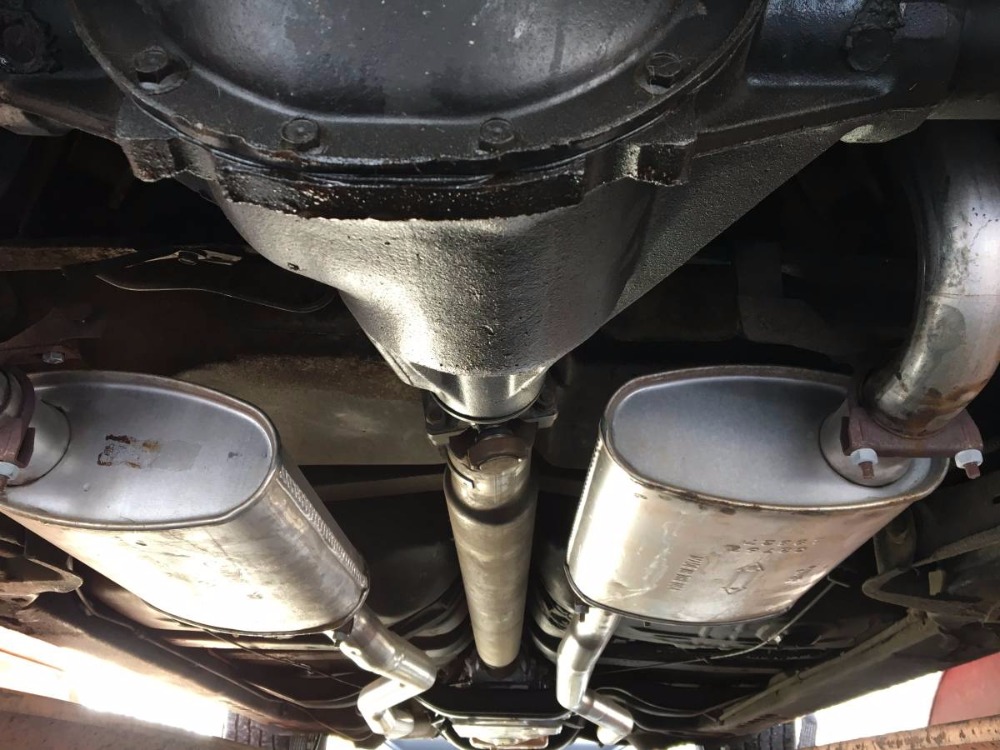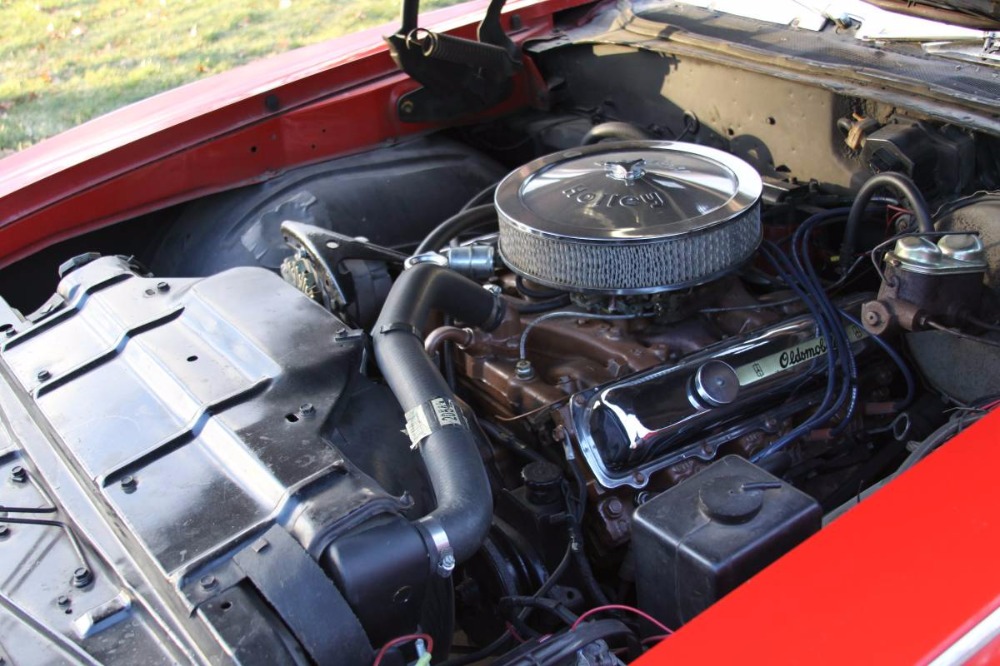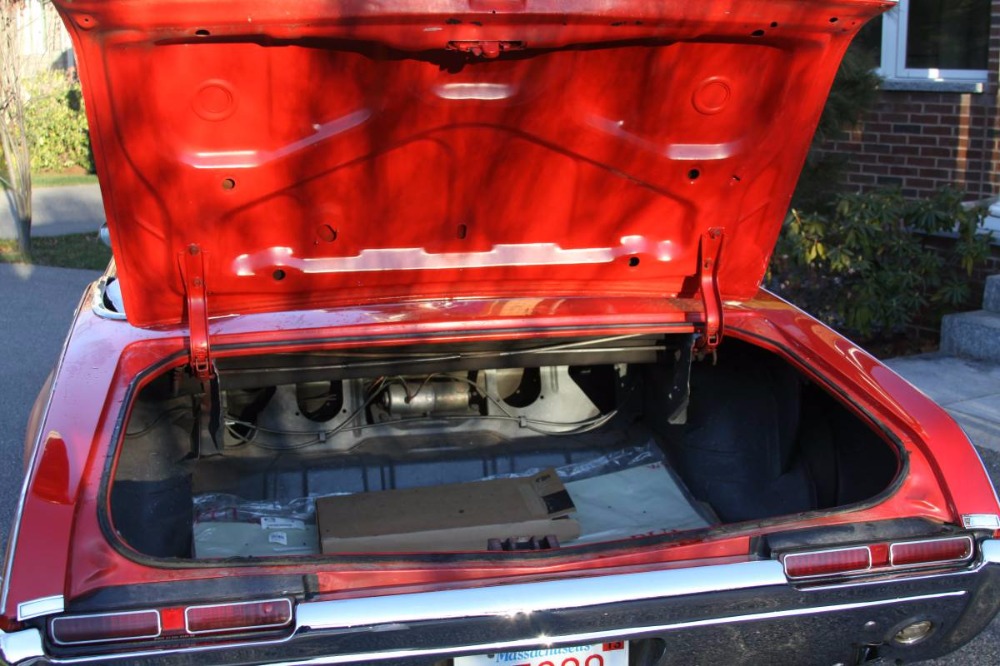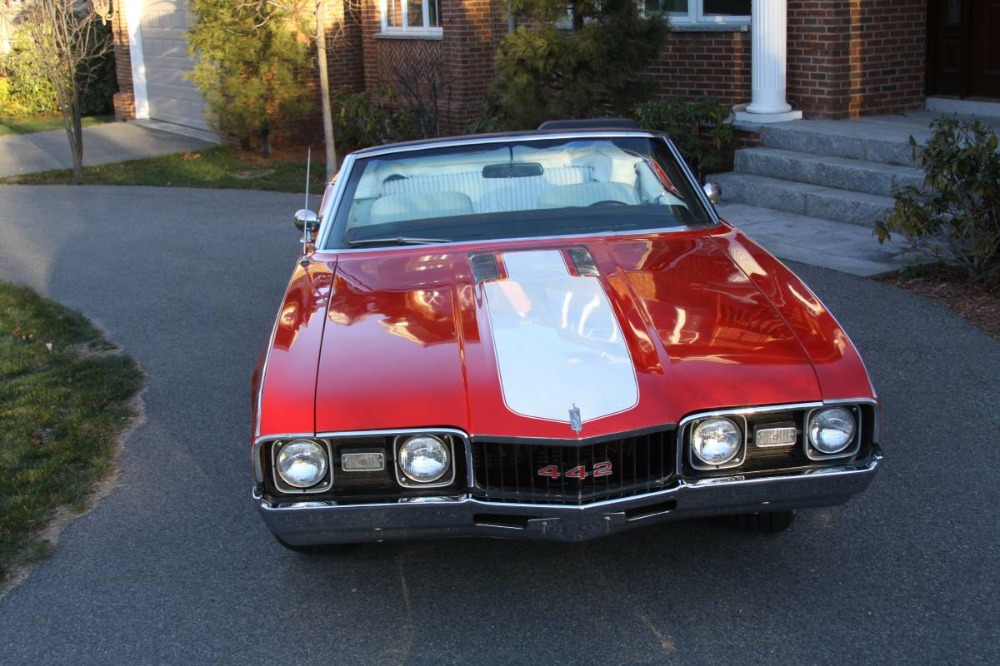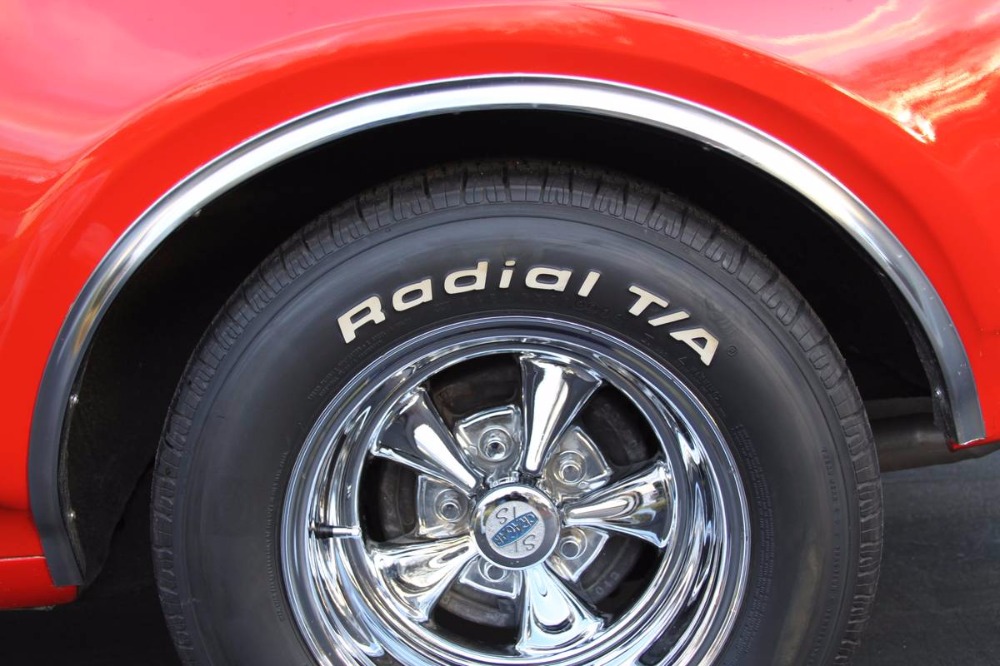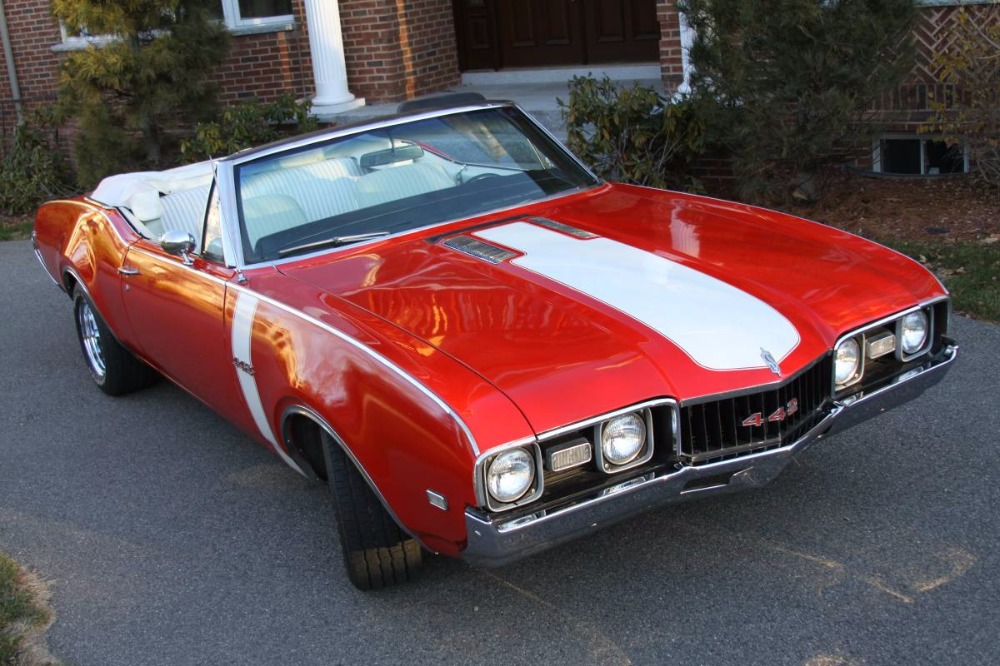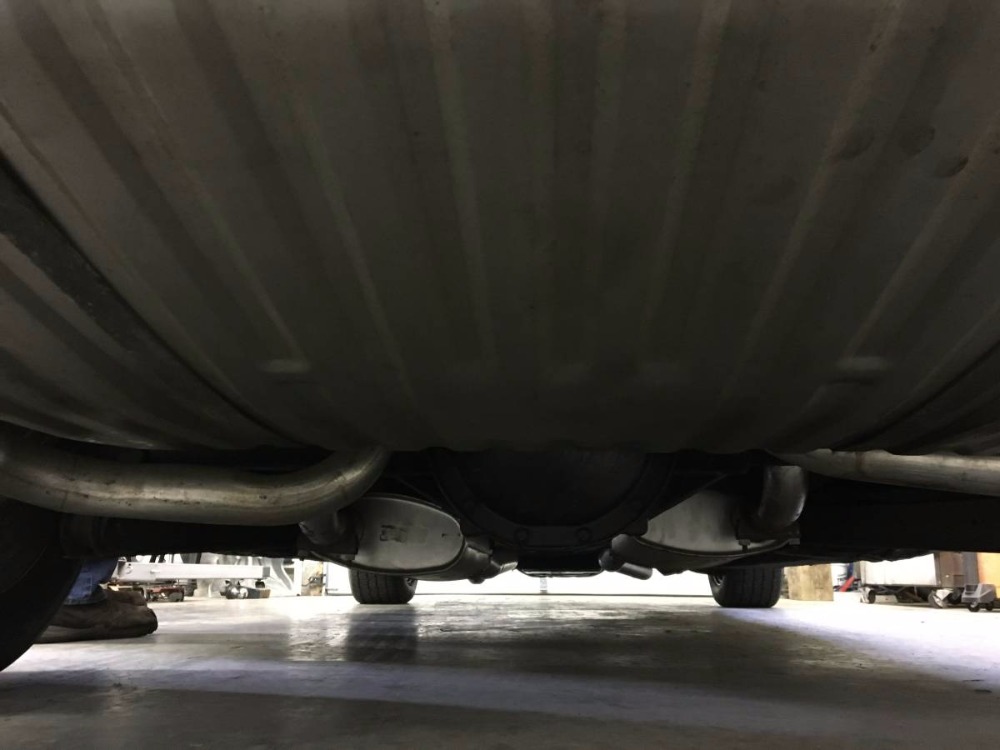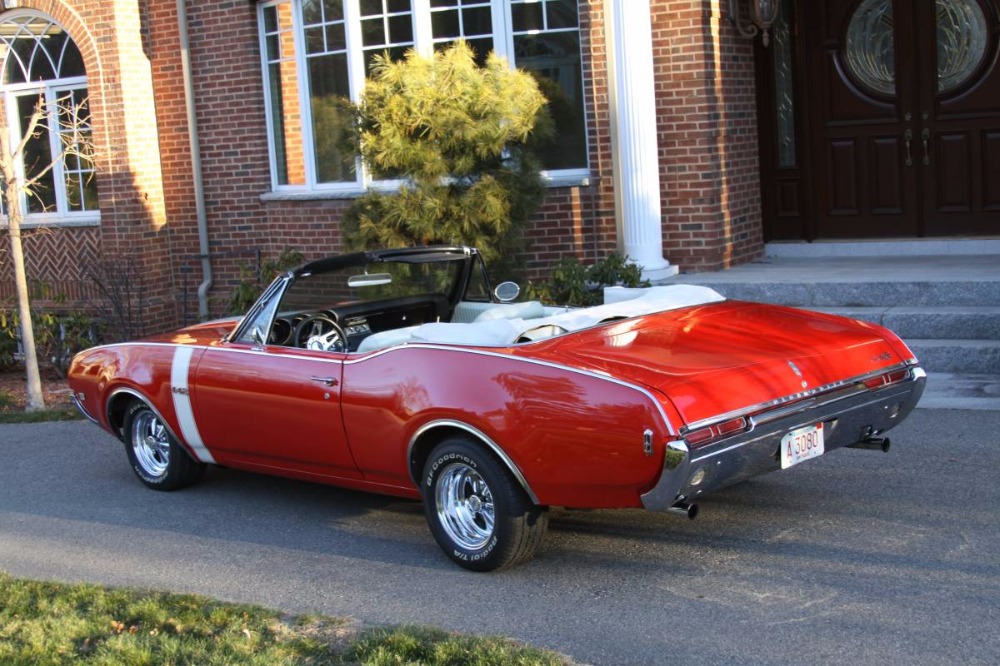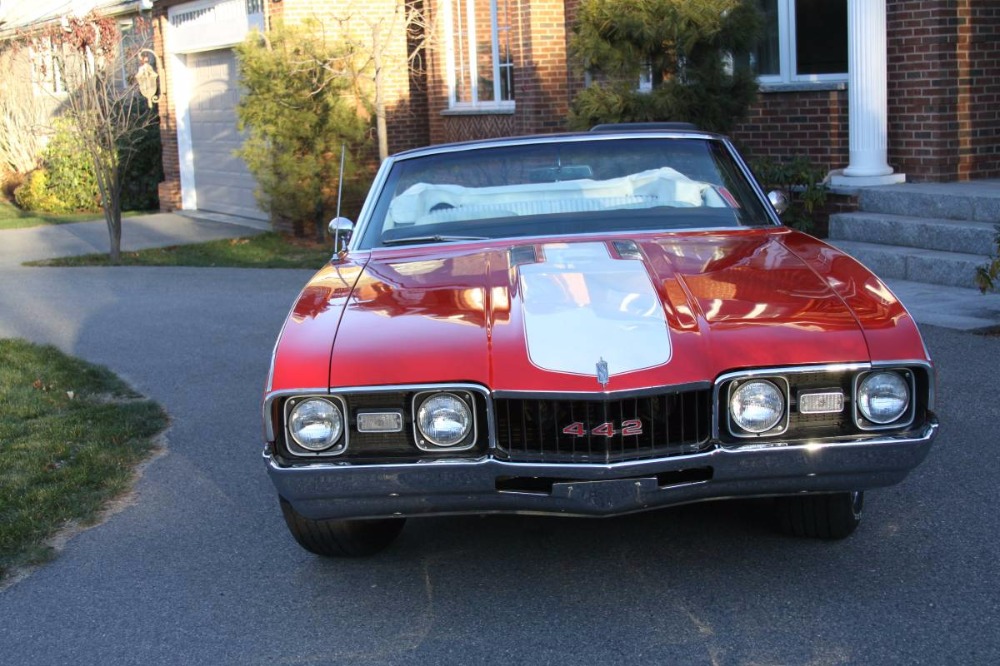 Gorgeous 1968 Oldsmobile Cutlas S Convertible
Built and Badged to 442 Specs
Big Block 400 V8 Engine with 325HP
Automatic Transmission
Engine and Transmision Rebuilt
Floor Shift
Posi Rear End
Front end was rebuilt
New Shocks, Tires, Gas Tank, dual Exhuast
All Chrome was Redone - Including Front and Rear Bumpers, and Rims.
Red Paint and Body are in GREAT shape
Interior is all original White and in overall good shape
All gauges work.
Underneath is super solid, frame is like new

Shown By Appointment Only
WE FINANCE/ DELIVER AND SHIP WORLD WIDE
$29,900 $5,000 $24,900 1968 Oldsmobile Cutlass Convertible 400 Automatic N/A Red White 25442MATD 1968XX1 N/A N/A
HISTORY

The Oldsmobile Cutlass is a line of automobiles produced by Oldsmobile between 1961 and 1988, and again briefly in 1997-1999. The Cutlass began as a unibody compact car, 1999 but saw its greatest success as a body-on-frame intermediate.

Introduced as the top trim level in Olds' compact F-85 line, the Cutlass evolved into a line of its own, spawning numerous variants, including the formidable 4-4-2 muscle car in 1964, premium Cutlass Supreme in 1966, and outright performance Hurst Olds in 1968.

Over time the Cutlass name accumulated great brand equity, becoming not only Oldsmobile's best-selling model but one of the most popular nameplates in the industry in the 1970s.[citation needed] By the 1980s, Oldsmobile was using the Cutlass as a sub-marque, with numerous vehicle lines bearing the name simultaneously. These included the Cutlass Calais compact, the midsize Cutlass Ciera, the Cutlass Cruiser station wagon, and top of the line midsize Cutlass Supreme.
Origins
The first Oldsmobile Cutlass was an experimental sports coupe designed in 1954. It rode a 110 in (2,800 mm) wheelbase, and featured a dramatic fastback roofline and stock V8. Its platform was quite similar to the later compact F-85, which was not introduced until seven years later.

Third generation (intermediate) 19681972
1968
The F-85/Cutlass underwent a major body restyle in 1968, as did all other GM A-body cars. Oldsmobile's was penned by the styling studio headed by Stan Wilen. Two-door and four-door models now rode different wheelbases: 112 inches (2,800 mm) for two-doors and 116 inches (2,900 mm) for four-doors. Ostensibly, this change was to allow more individual styling, although several engineers were quoted off the record as saying the 115-inch (2,900 mm) wheelbase had created problems with uncomfortable "freeway hop" owing to its resonance frequency. Overall length shrunk about 2.6 inches (66 mm), but curb weight rose approximately 75 pounds (34 kg) to 3,465 lb (1,572 kg) for the hardtop coupe. Two-door F-85 and Cutlass models adopted a semi-fastback roofline with a massive rear end.

Base model remained the F-85, with mid-level Cutlass S, and upscale Cutlass Supreme, as well as the 4-4-2. A limited-production model was the Hurst/Olds, a special 4-4-2 marketed by Oldsmobile and Hurst Performance. The H/O combined the 4-4-2 suspension package with the big 455 cu. in. (7.4 L) V8, not ordinarily offered in Cutlasses because of a GM policy limiting intermediates to engines of 400 cu. in. (6.6 L) or less. Redesigned base model F-85 and mid-level Vista Cruiser station wagons were also available. F-85 station wagons without the rooftop glass were also available with a 350 CI engine with a 2 barrel carburetor and two-speed JetAway automatic transmission.

Engine options were similar to the previous year, although the Cutlass's V8 option was expanded to 350 cu. in. (5.7 L). The variable-pitch stator feature of both optional two-speed Jetaway and three-speed Turbo Hydra-matic automatic transmissions was discontinued.