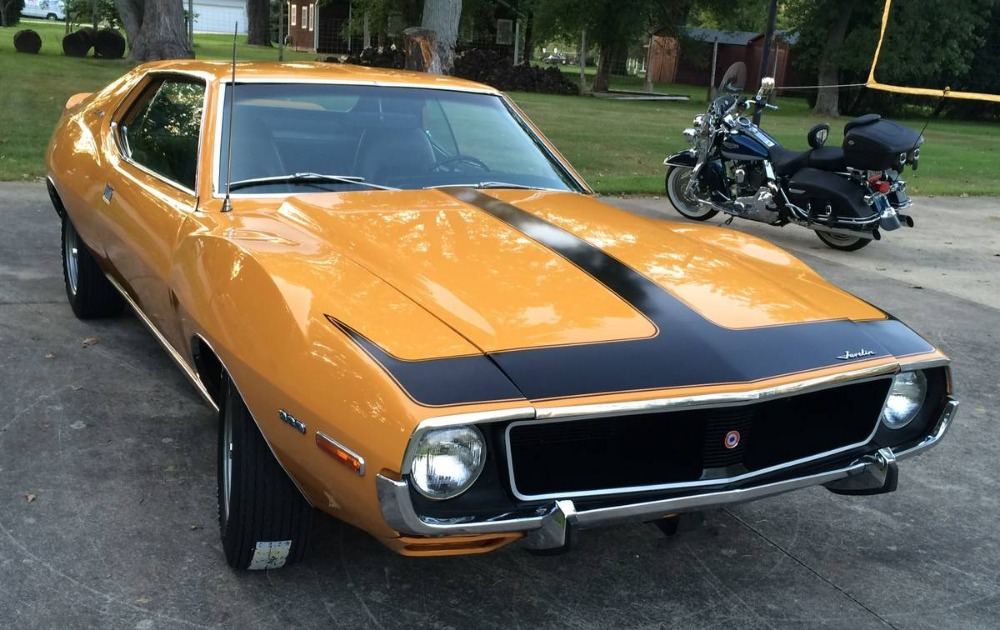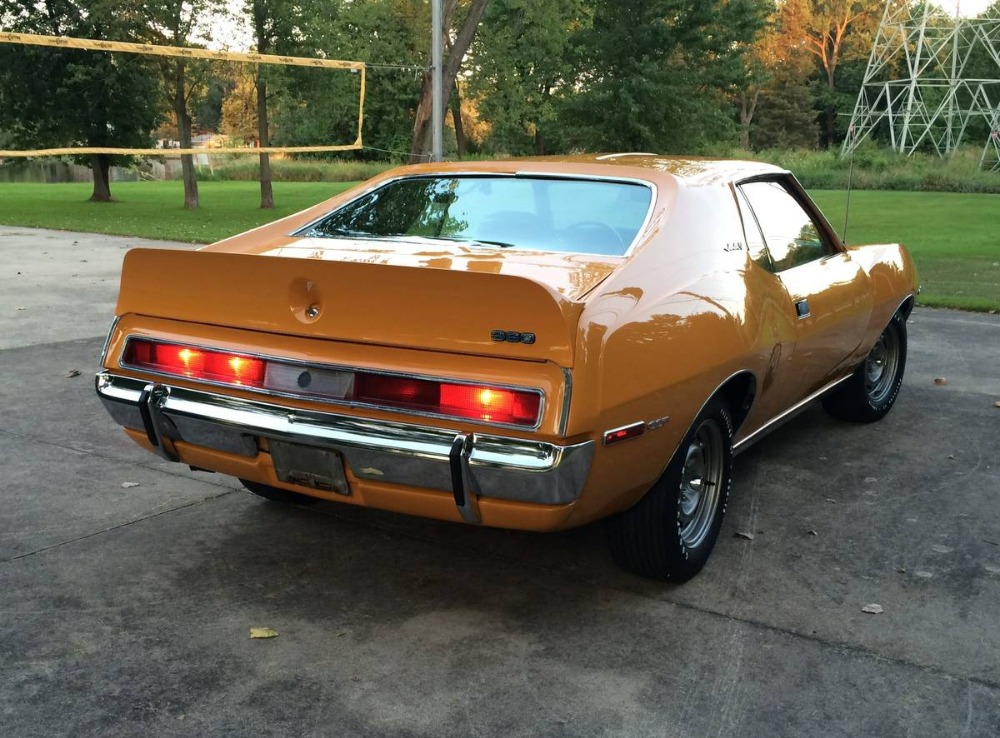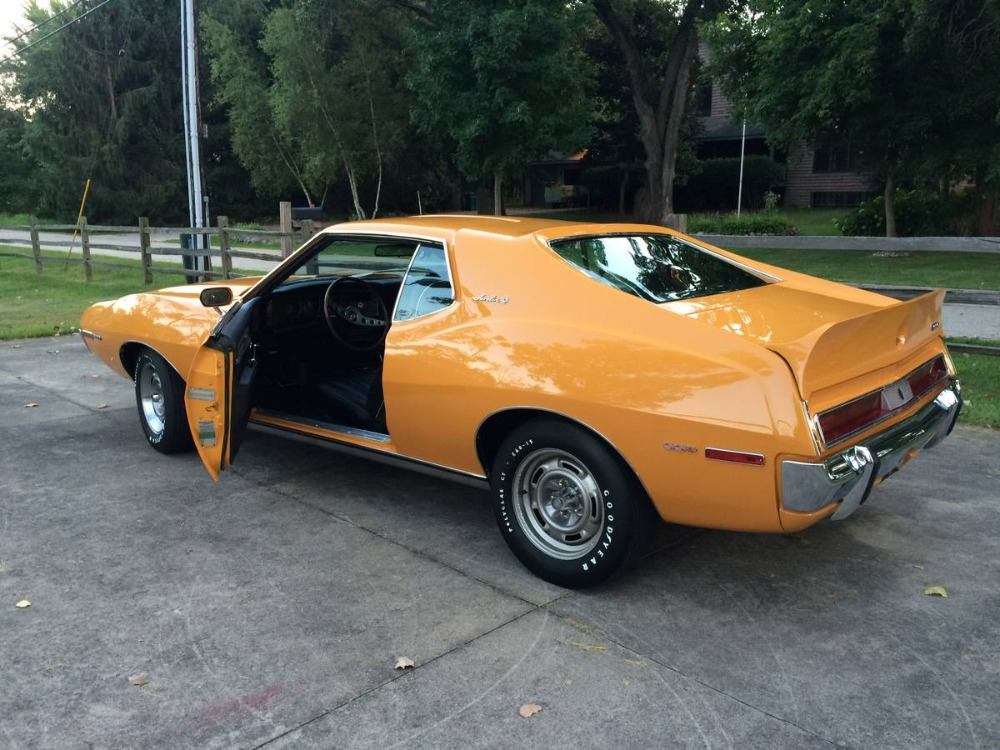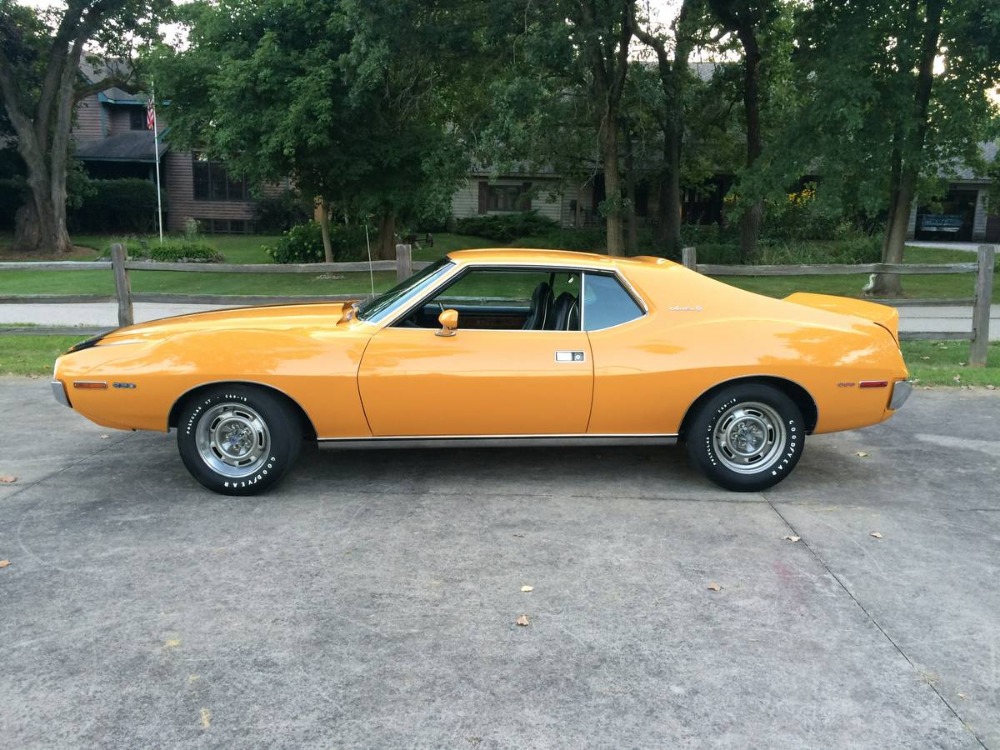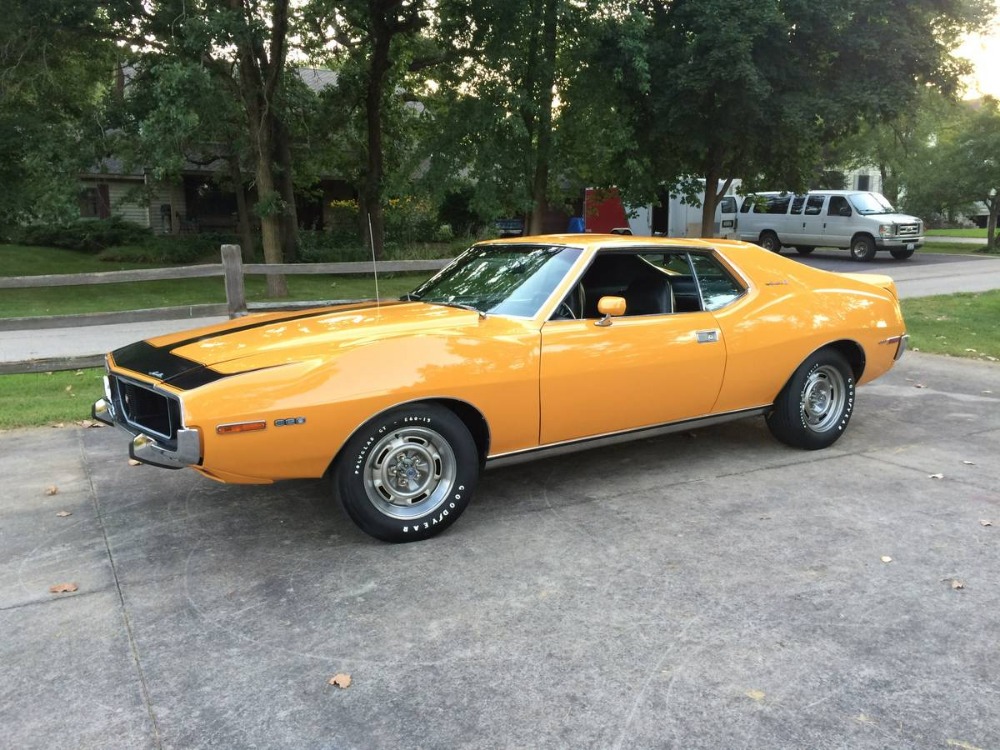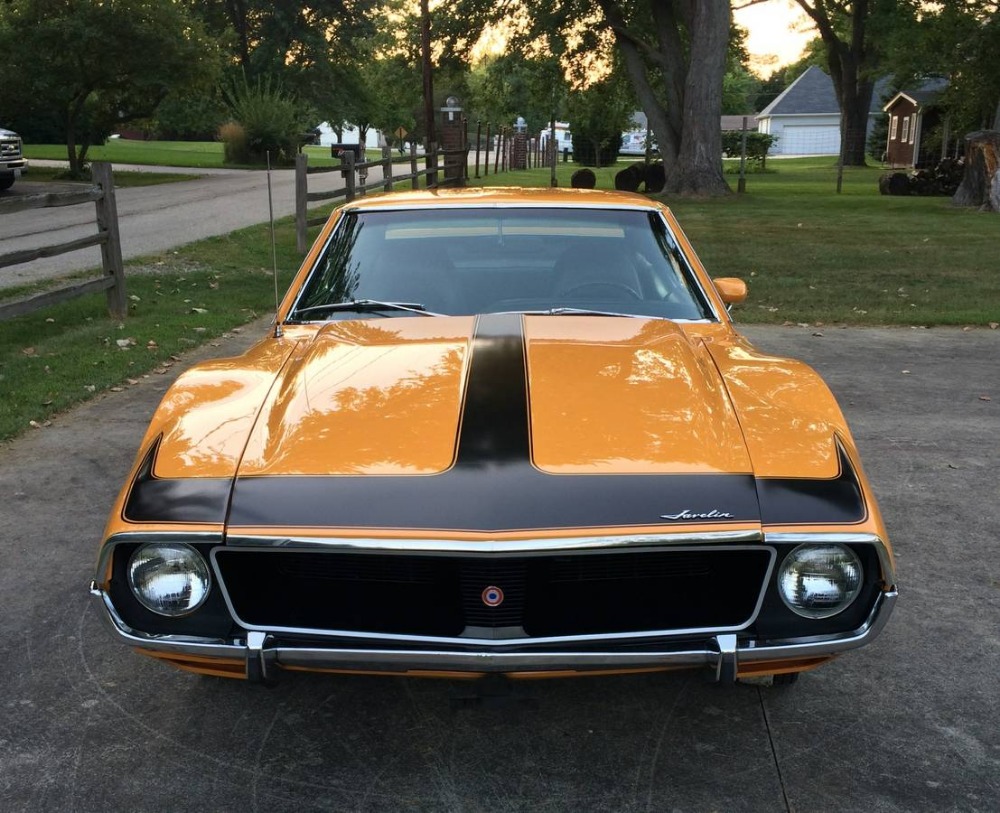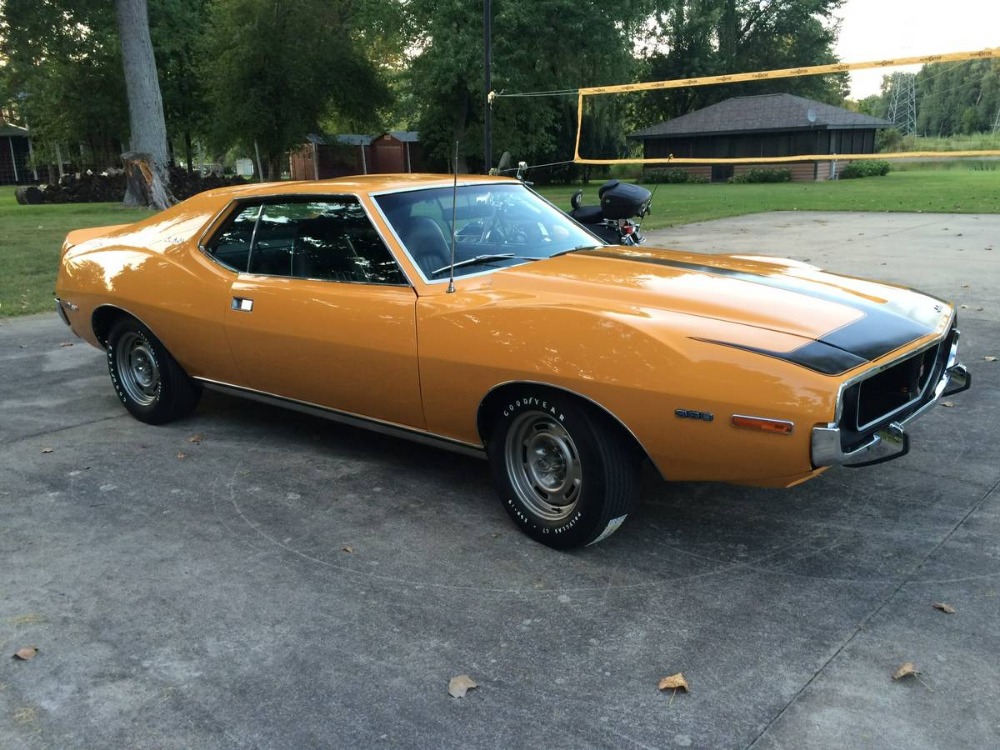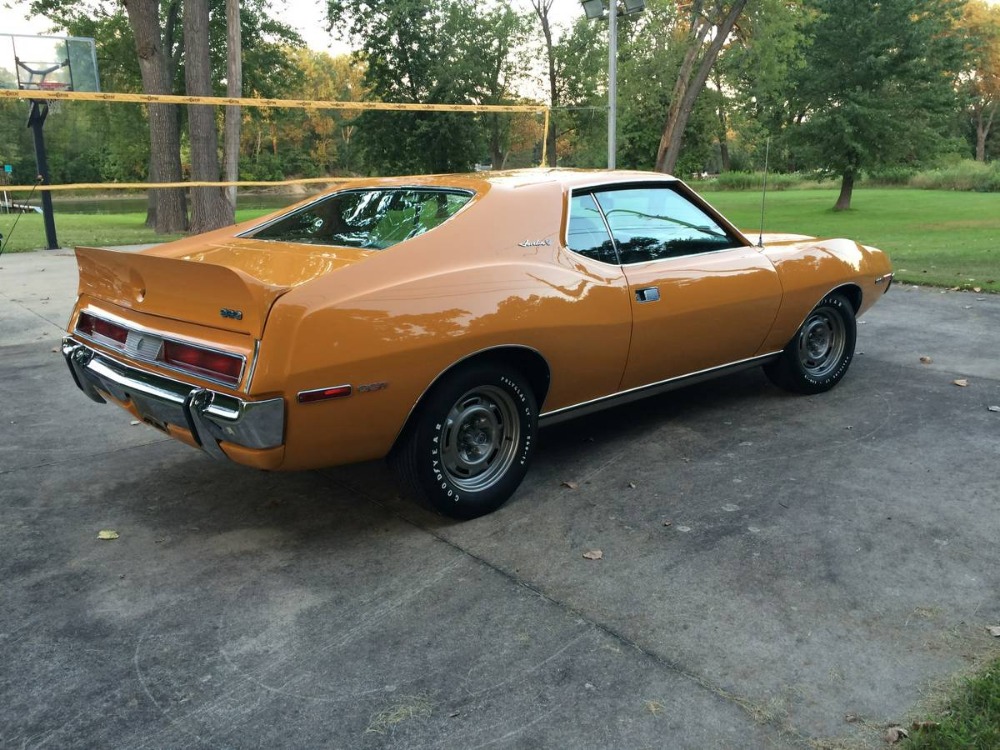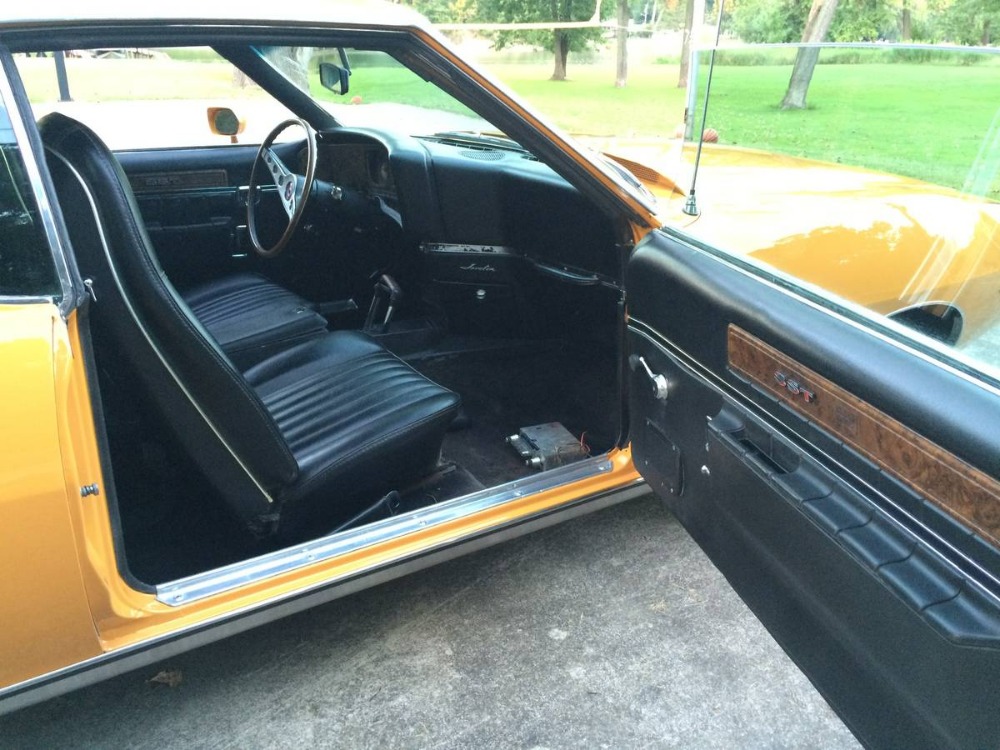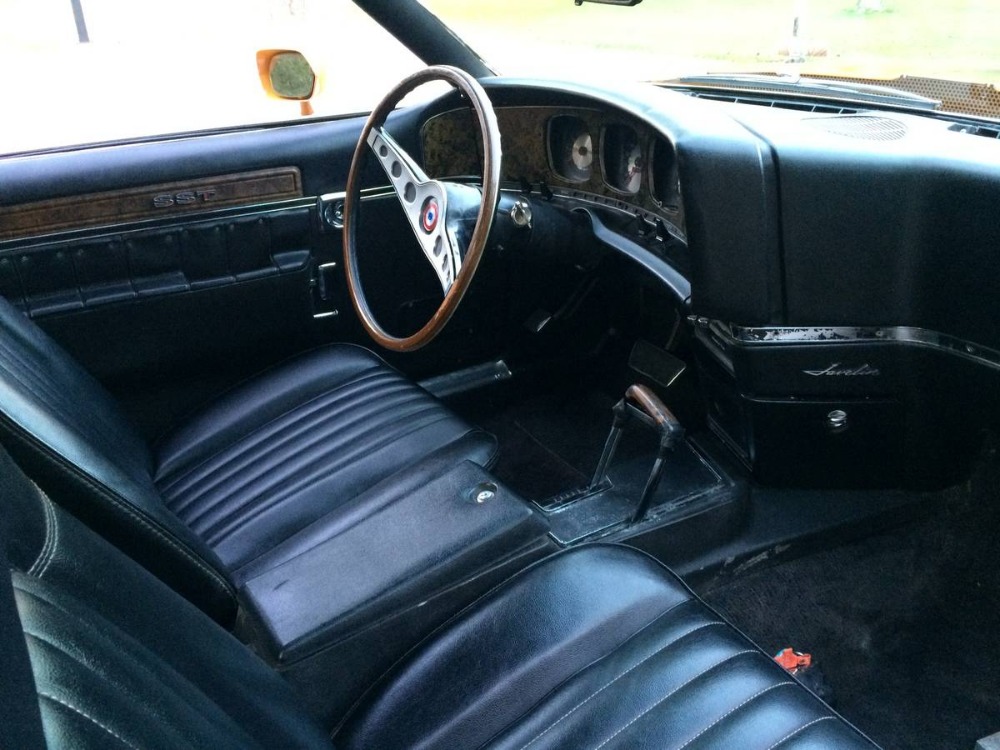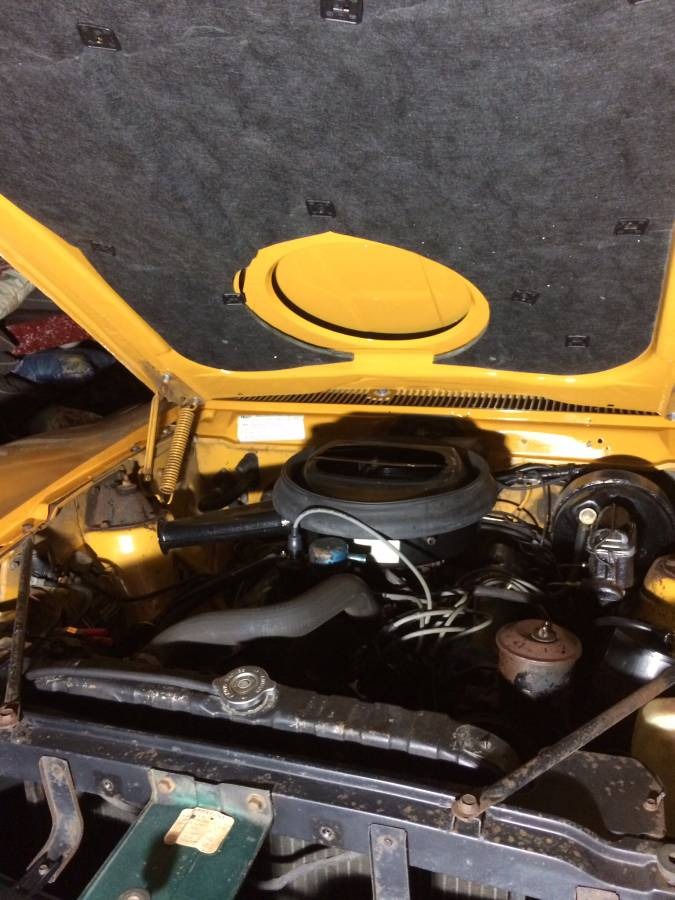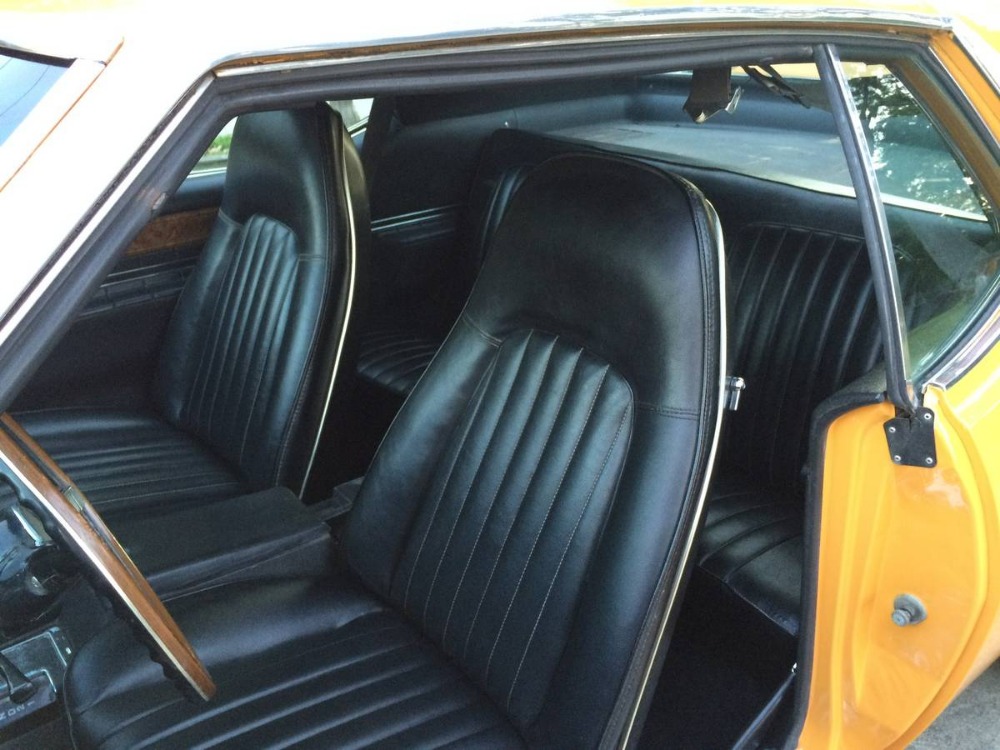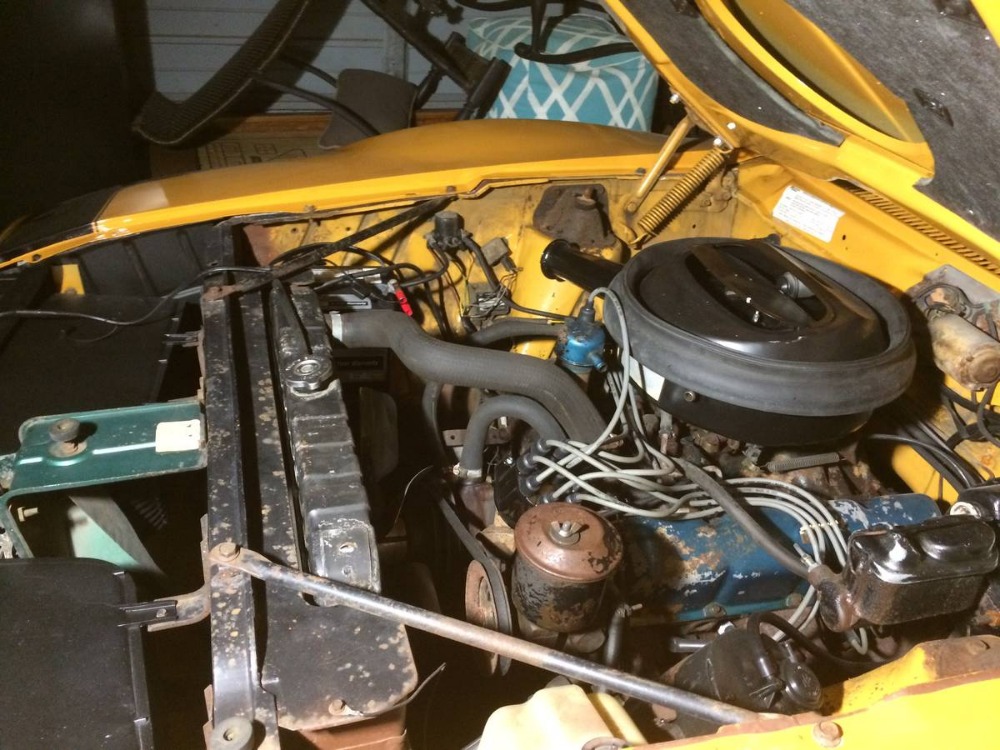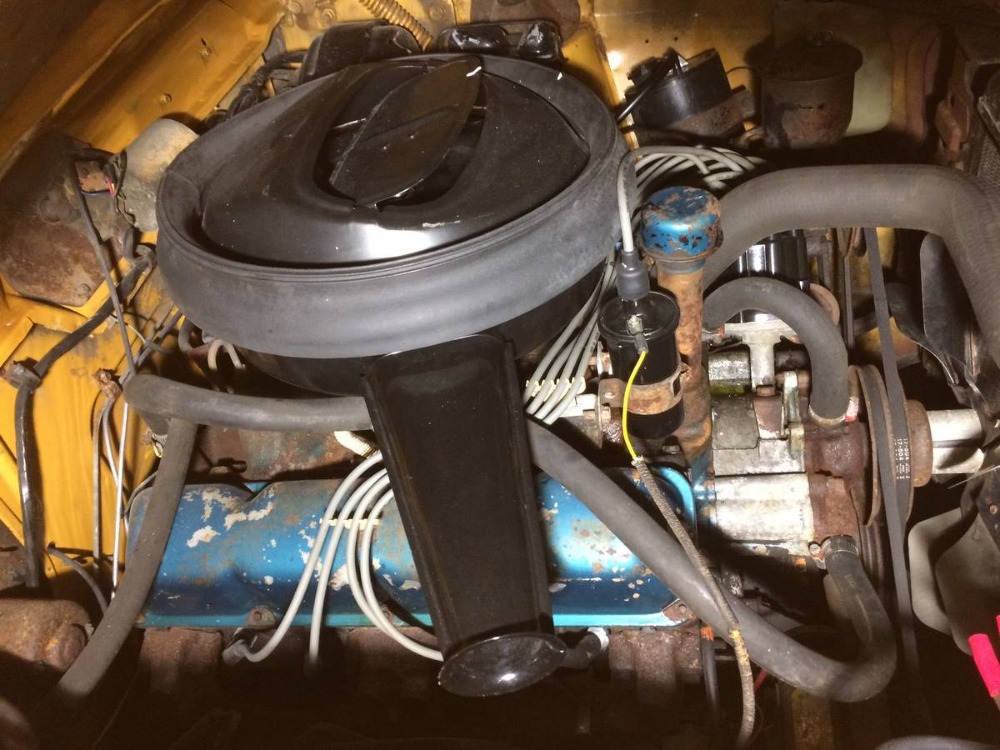 1971 Mustard Yellow #2
AMC Javelin SST 360 cid V8 285 HP, 4bbl carb,

Options include;
twin grip differential, handling package, heavy duty cooling, ramair air cleaner, cowl induction functional fiberglass hood, Hood T stripe, rear spoiler, 15x7 Machine wheels, new Goodyear Polyglass GT E60-15 factory correct optioned tires, trim rings at restoration shop (pressed on rim design)

most of the Rally pack options were ordered on this car.

restored Rally Pack Gage cluster not installed with the Tic-Toc-Tac additional charge.

Brand new paint with factory color wet sanded ($10,000) in 2016

This car has 54,000 original miles and was purchased from the original owner with all of the original paperwork including warranty card.