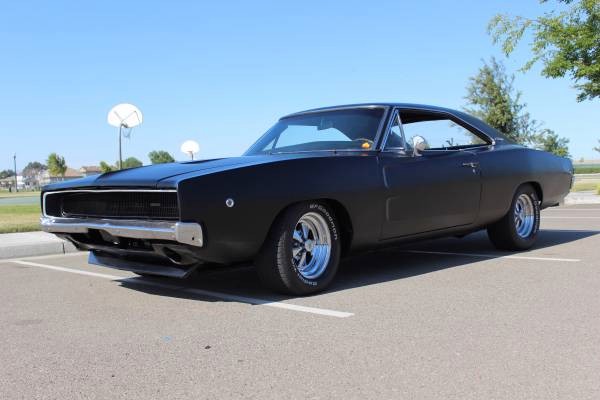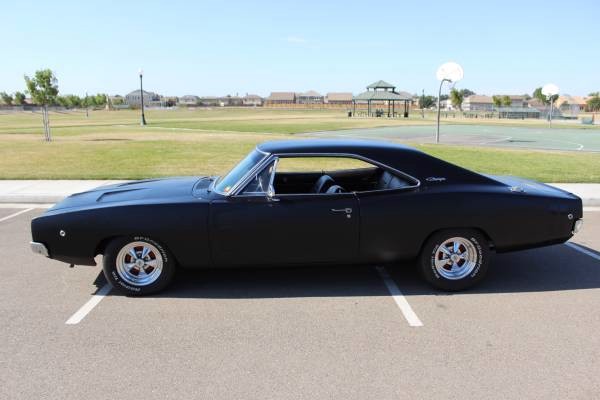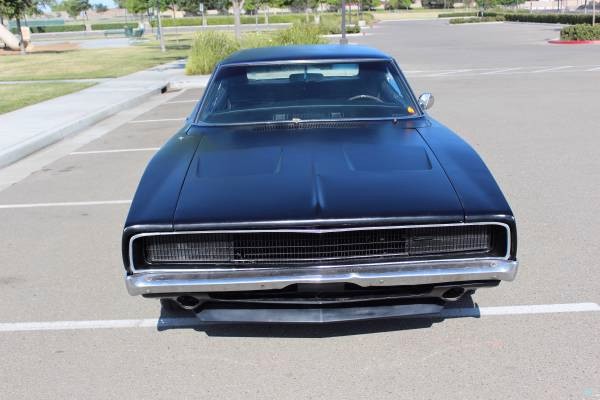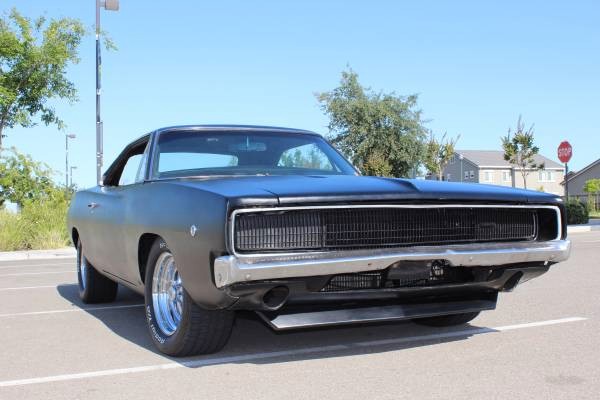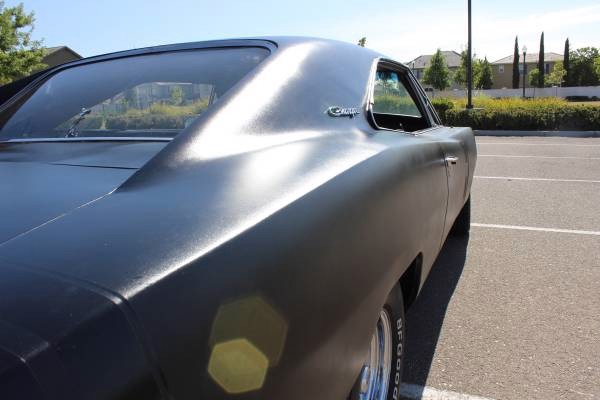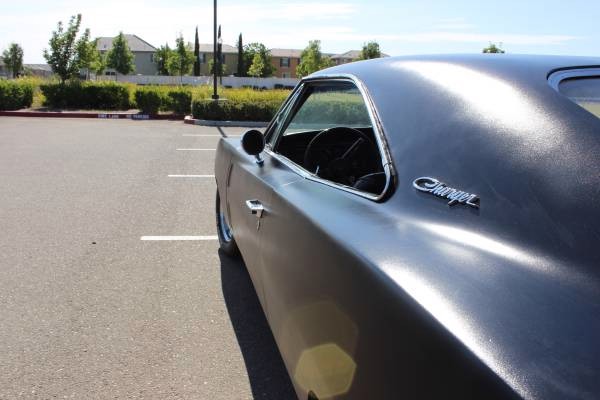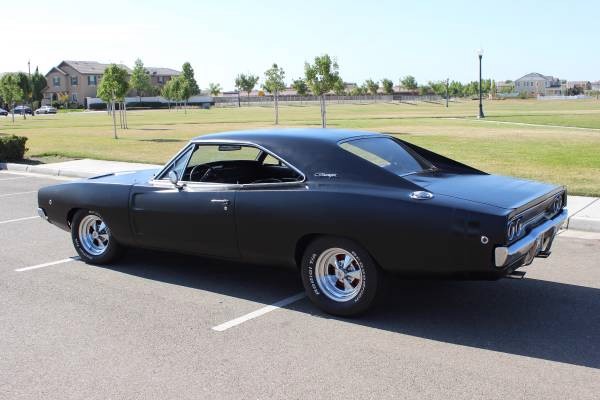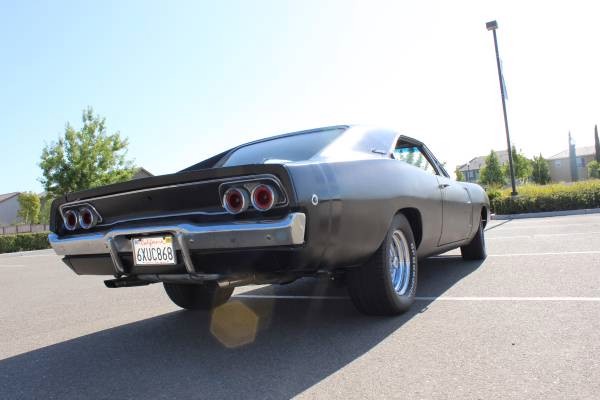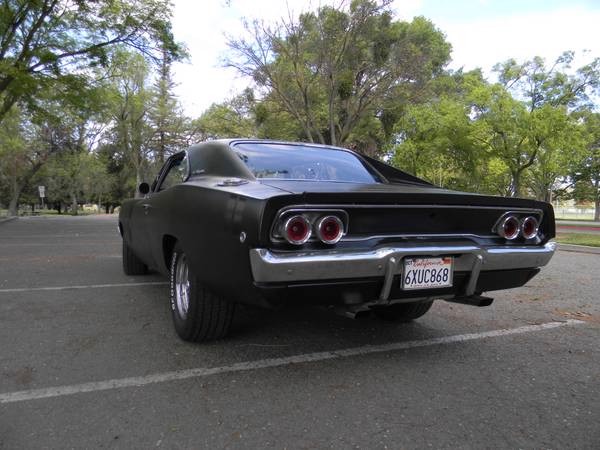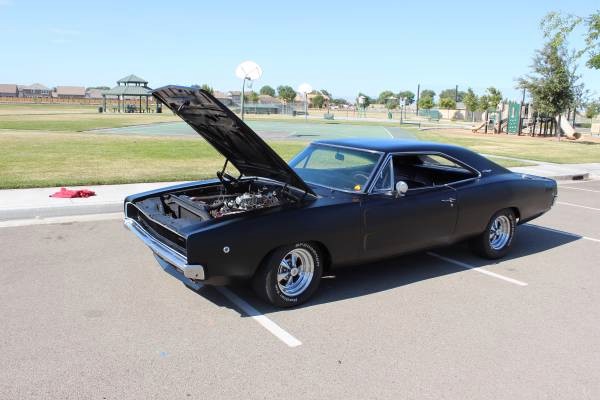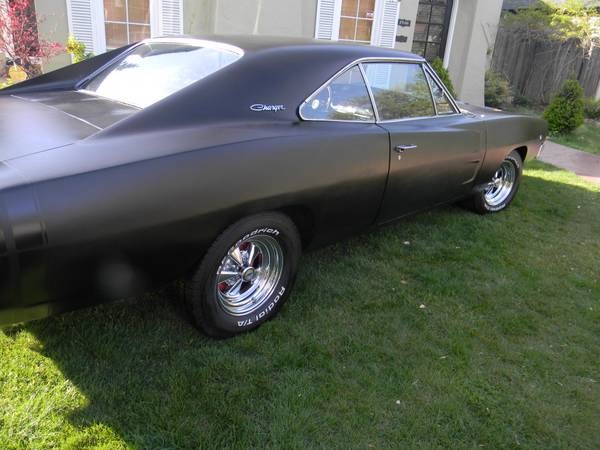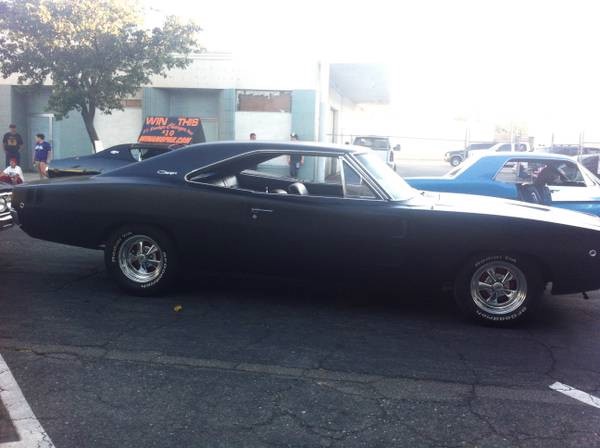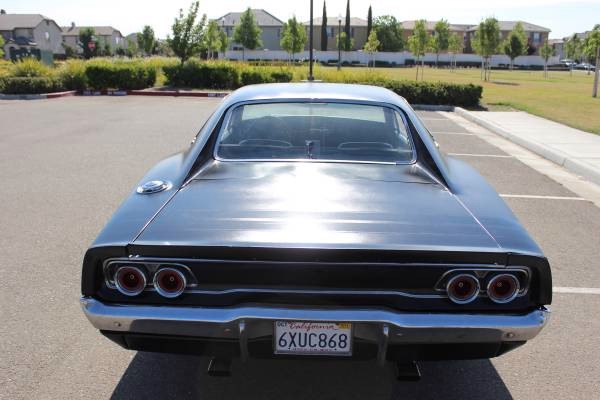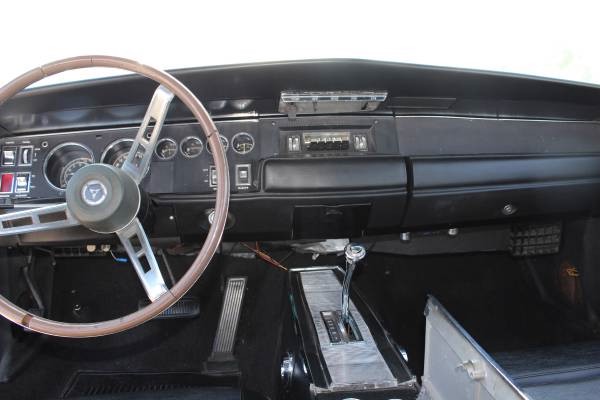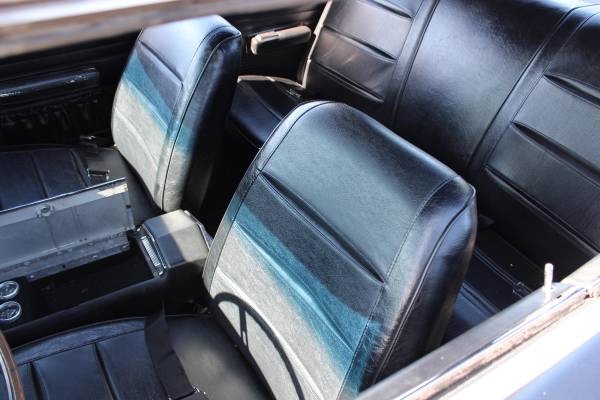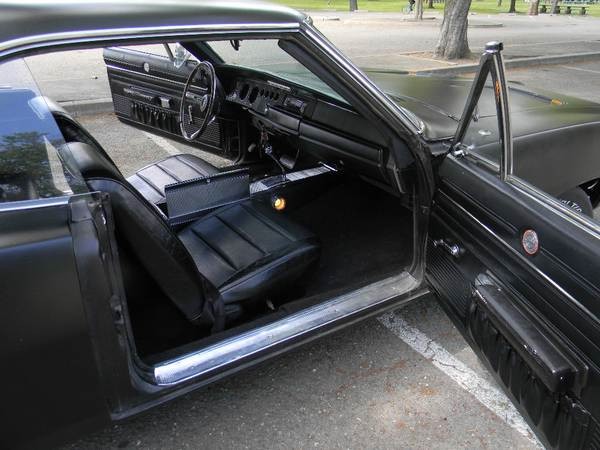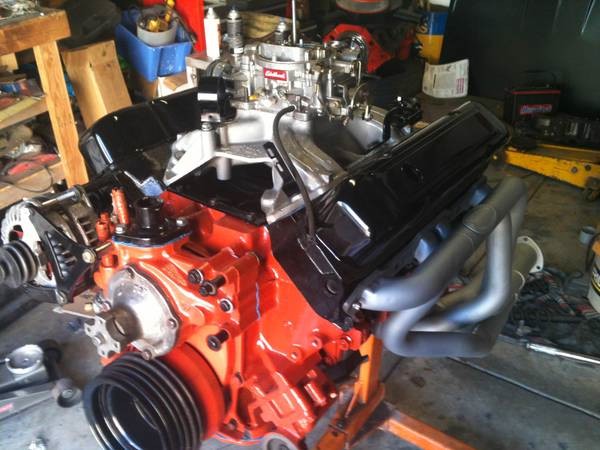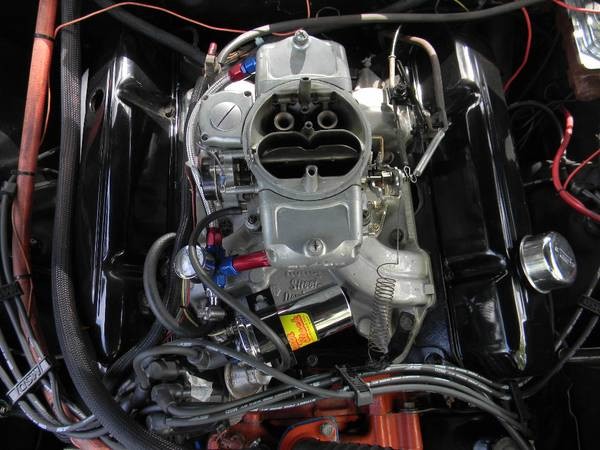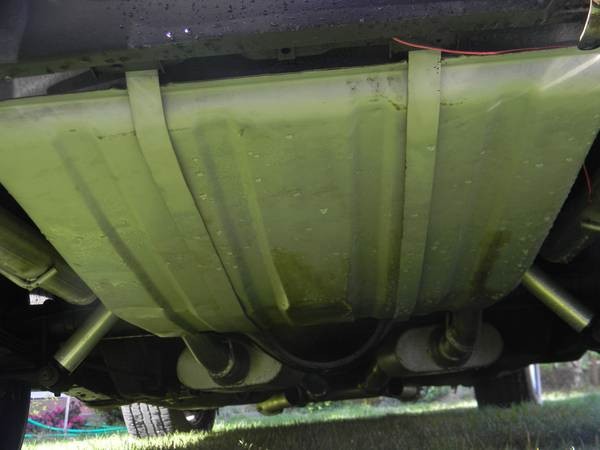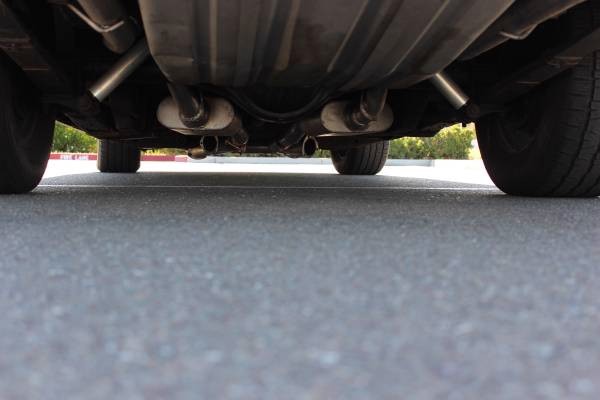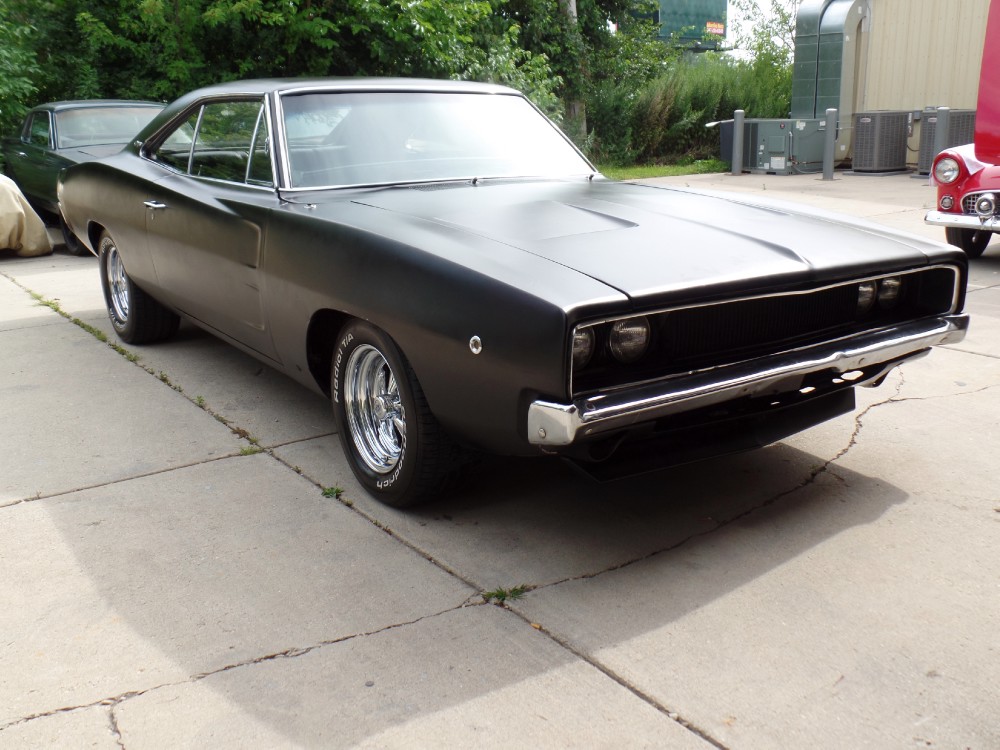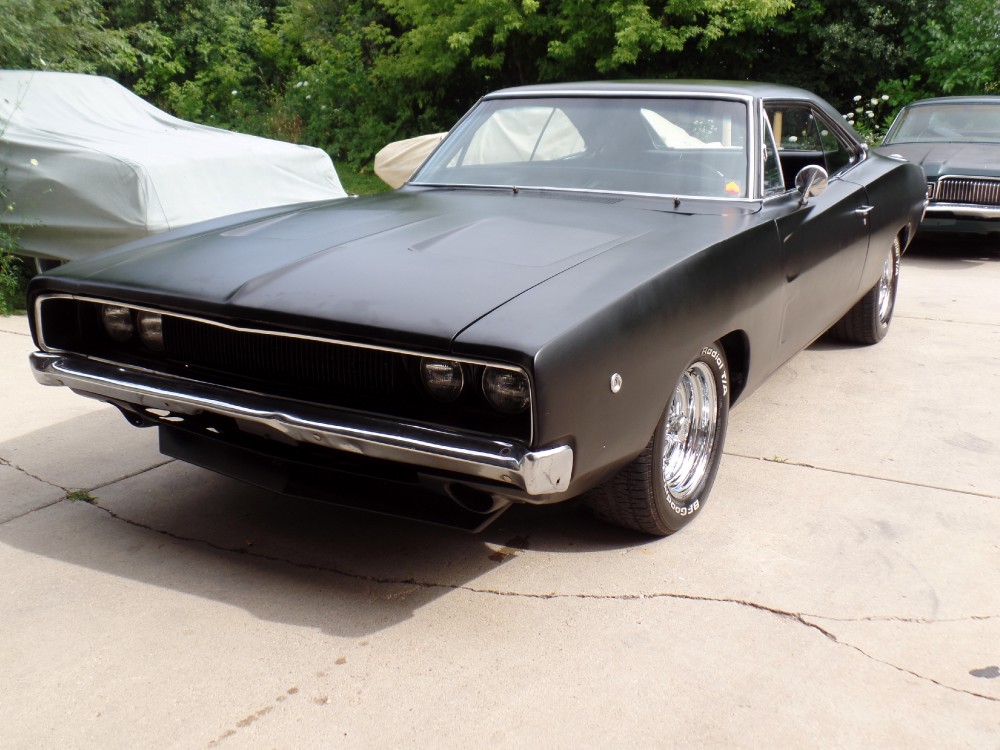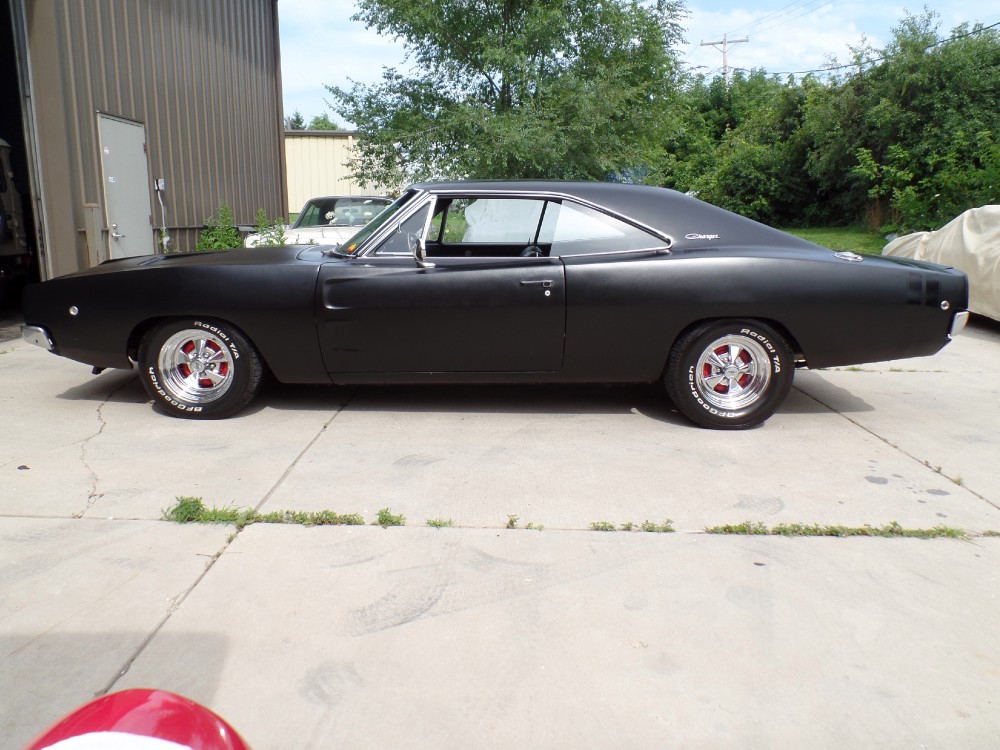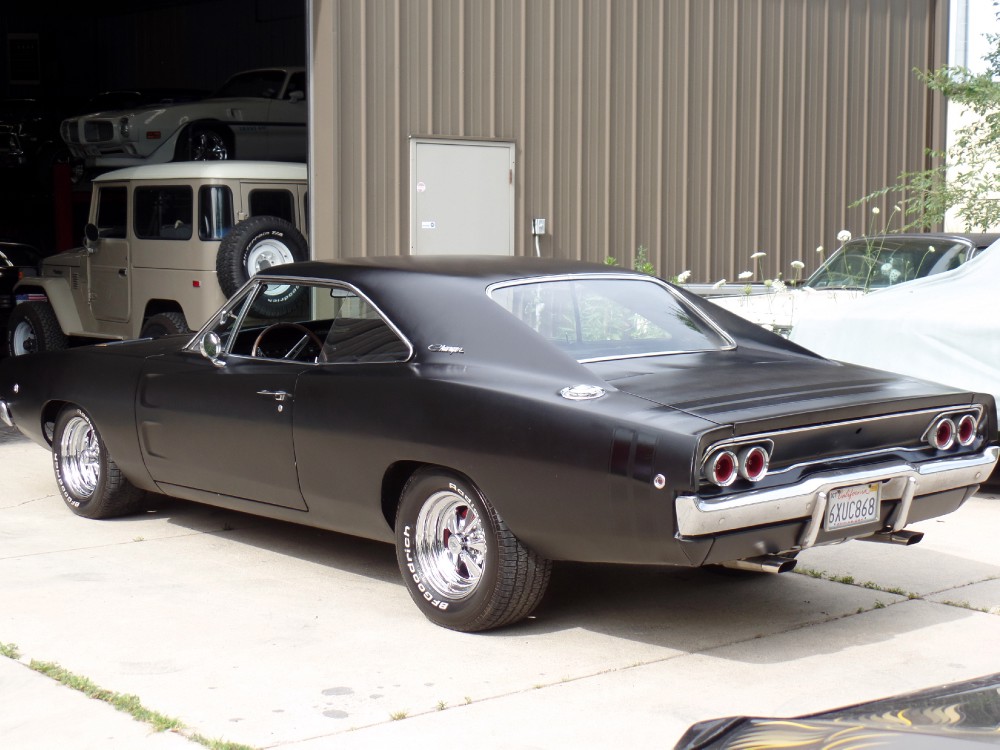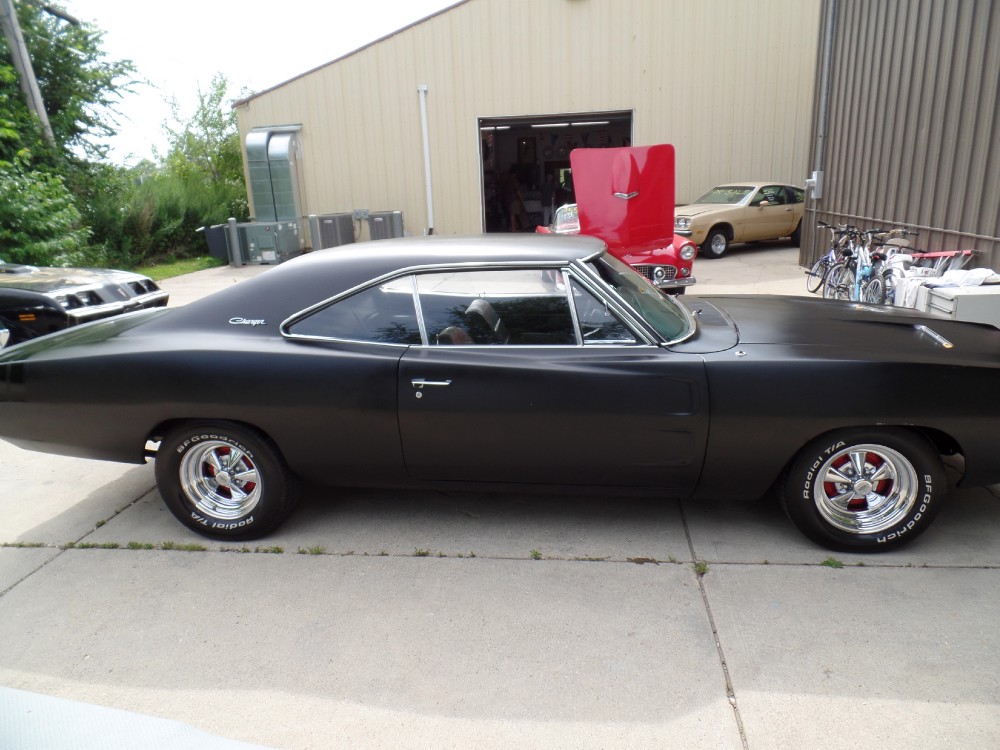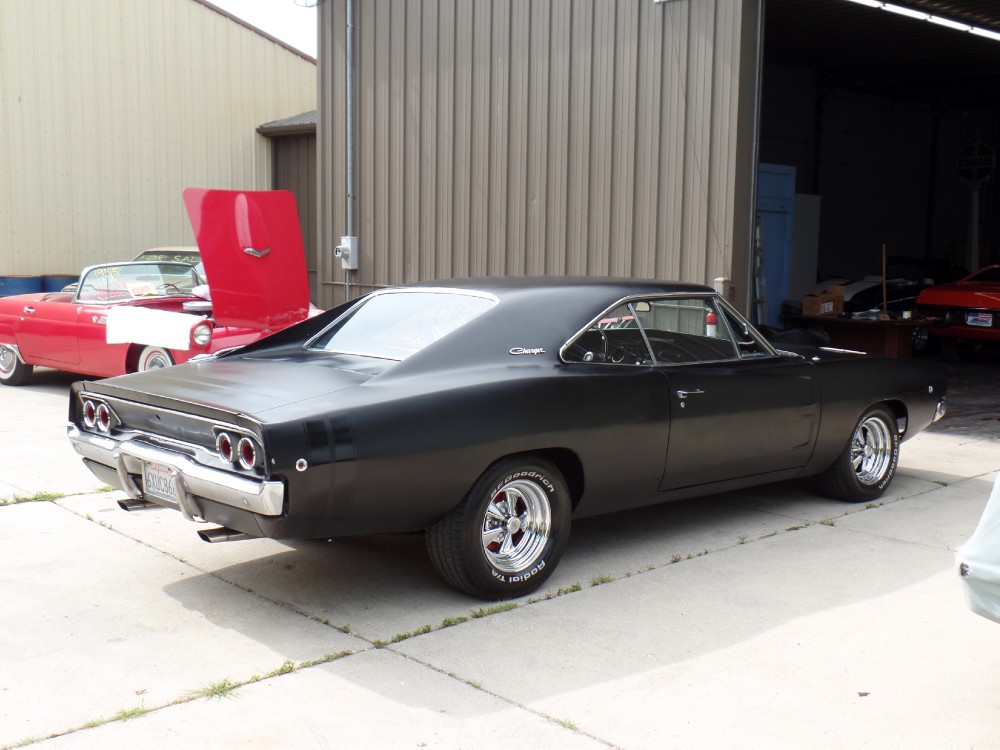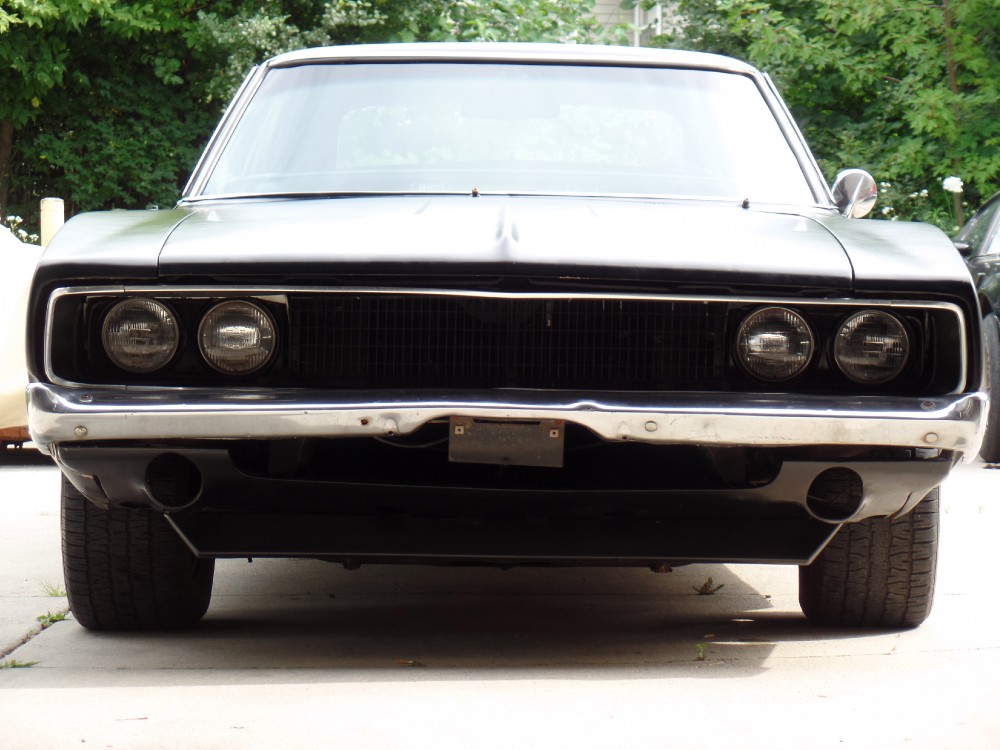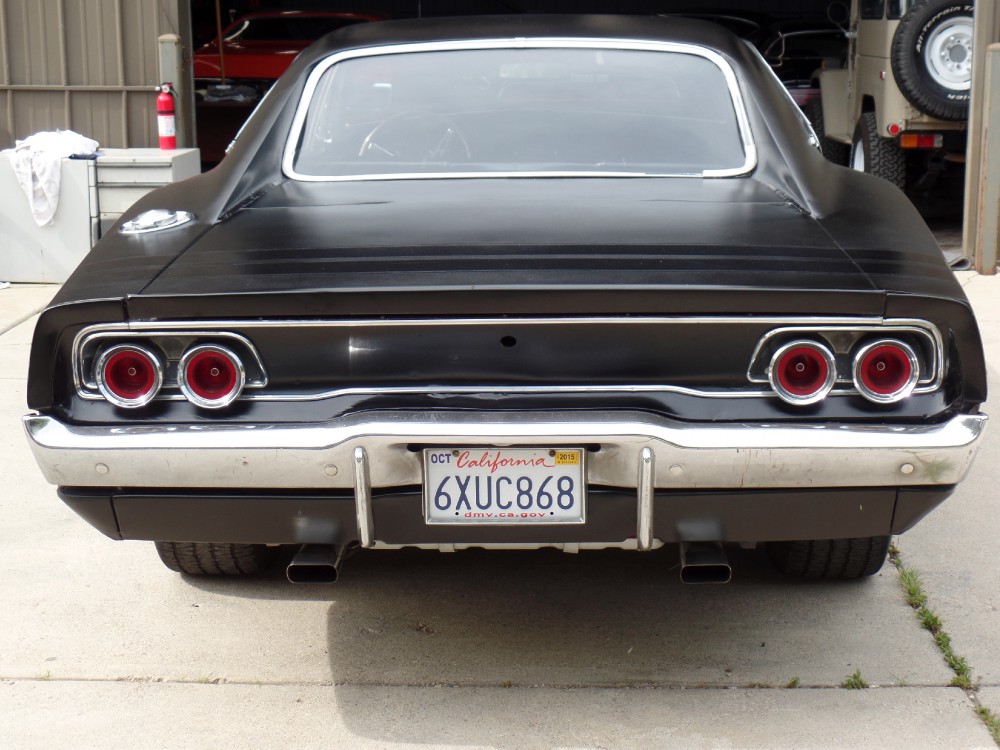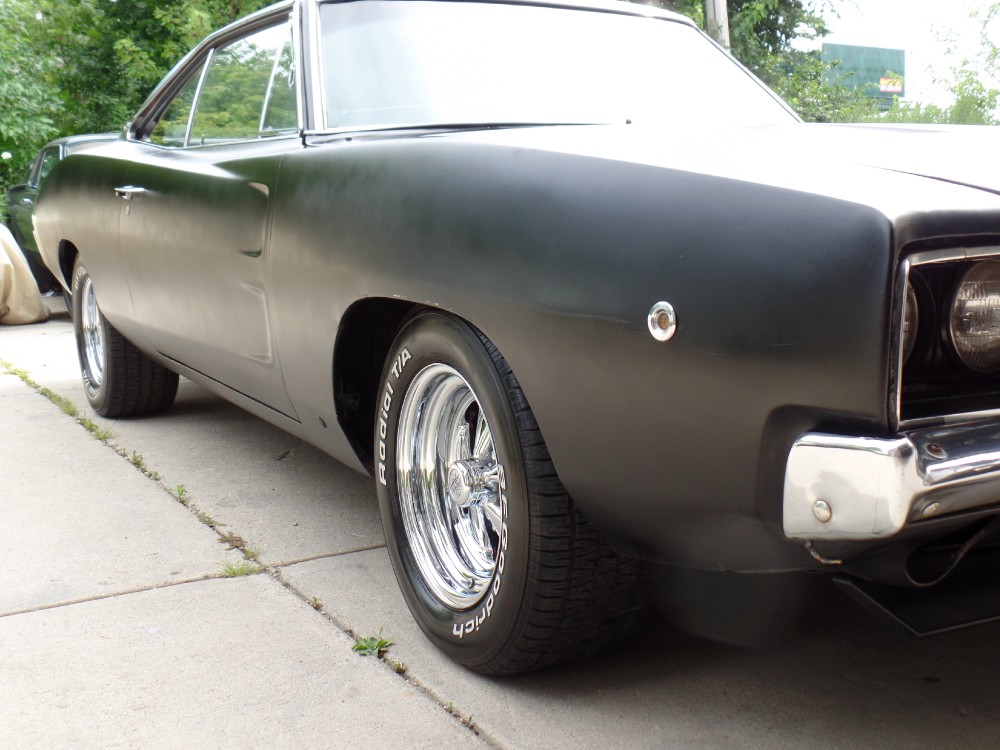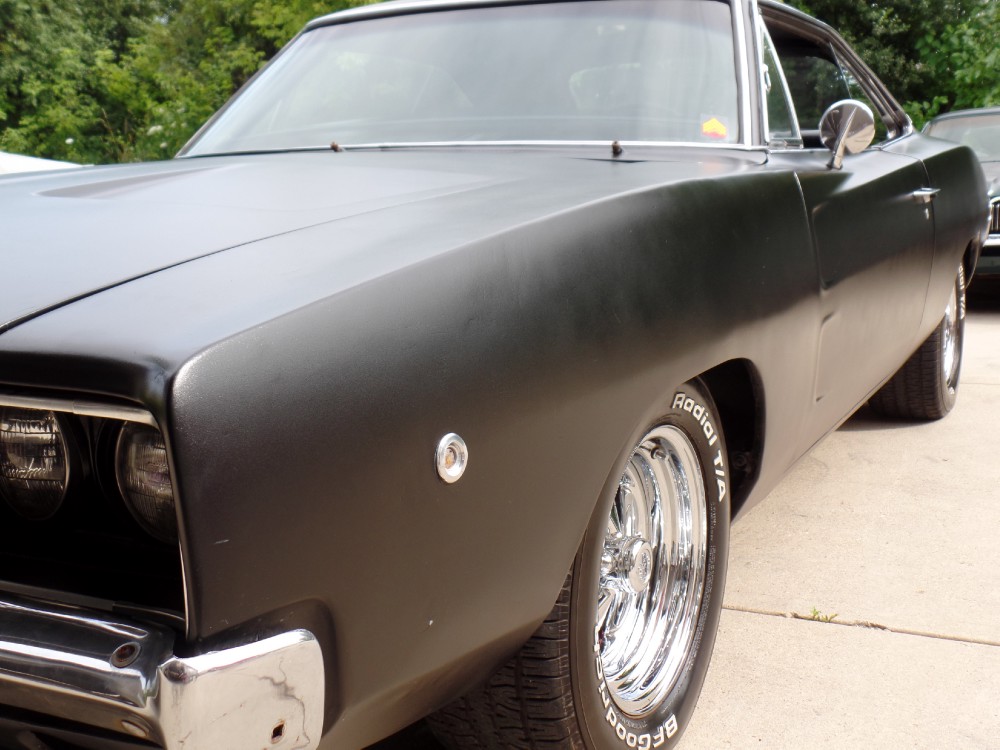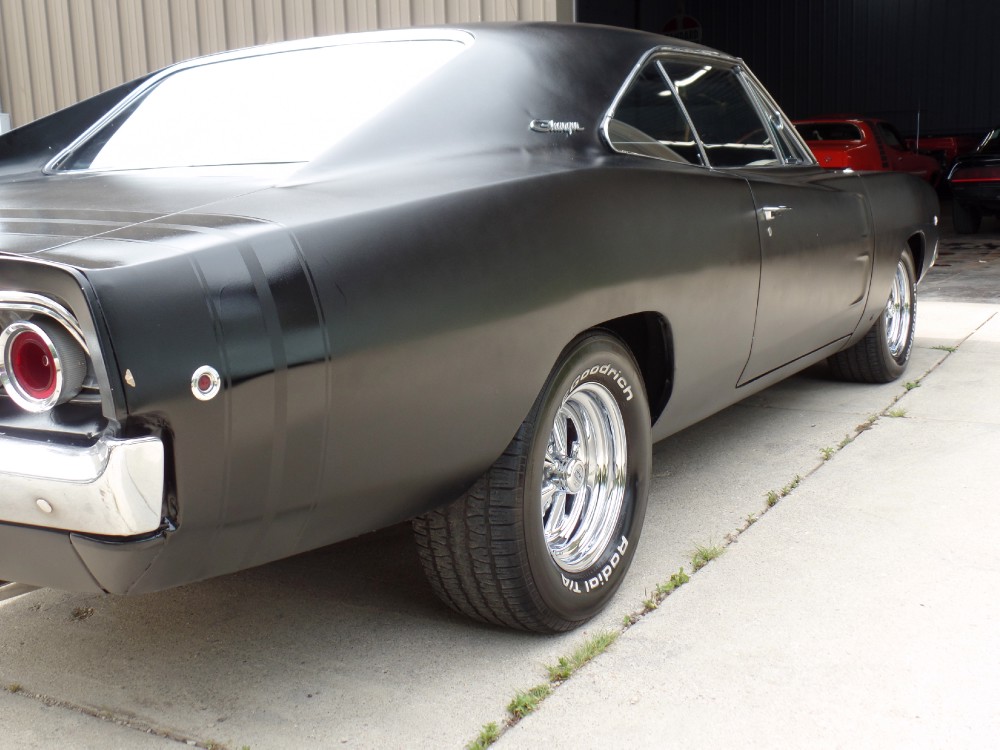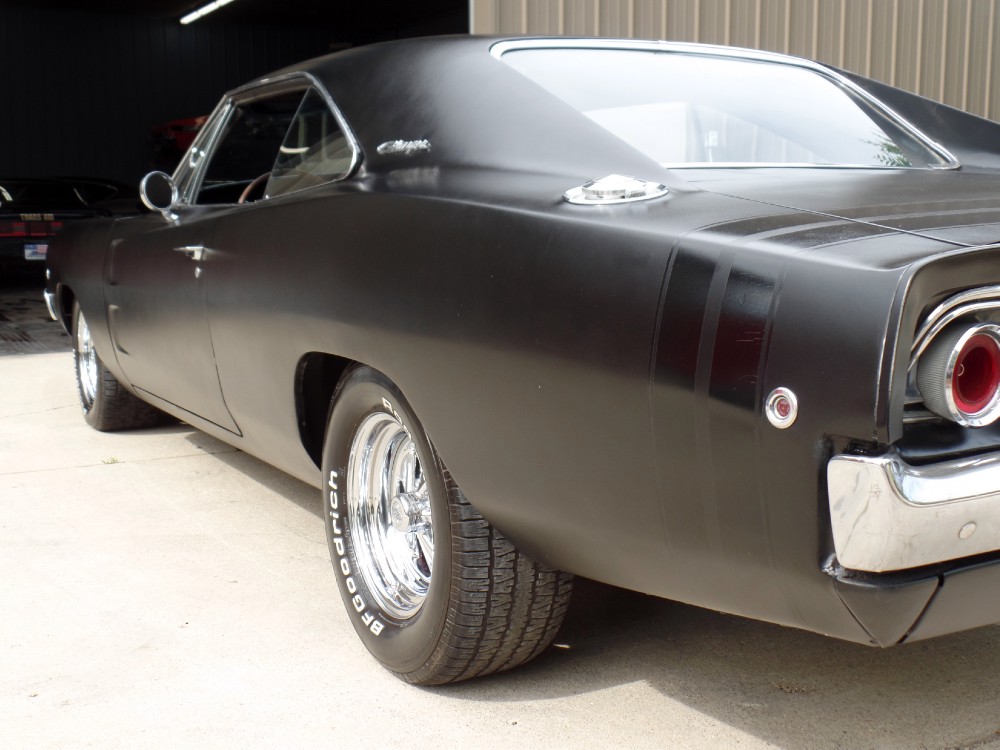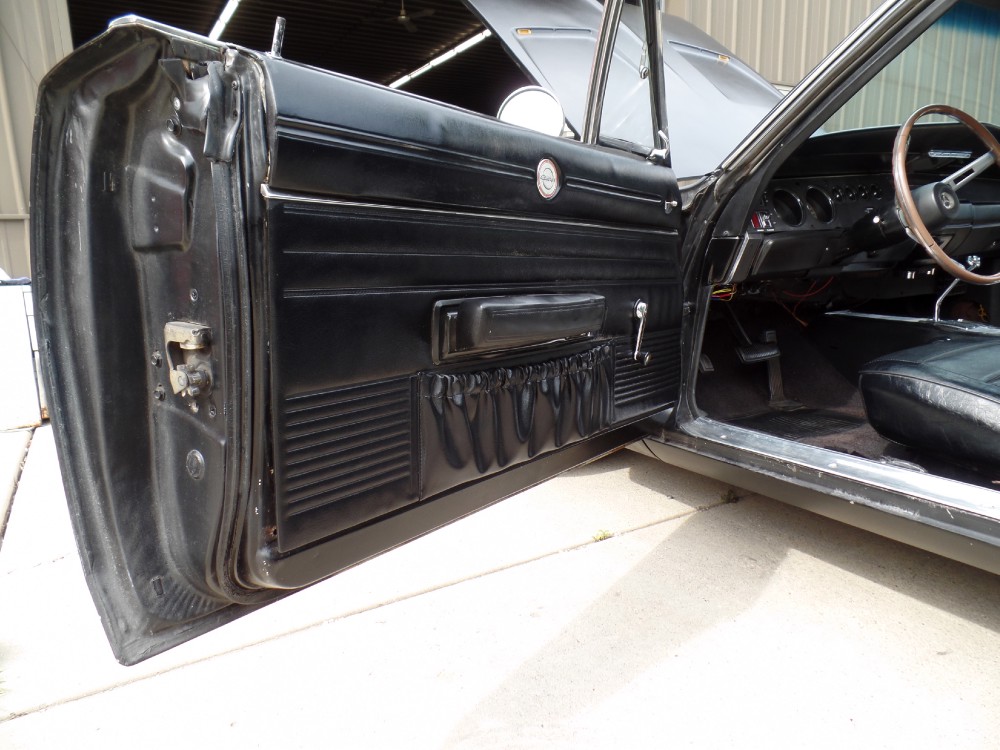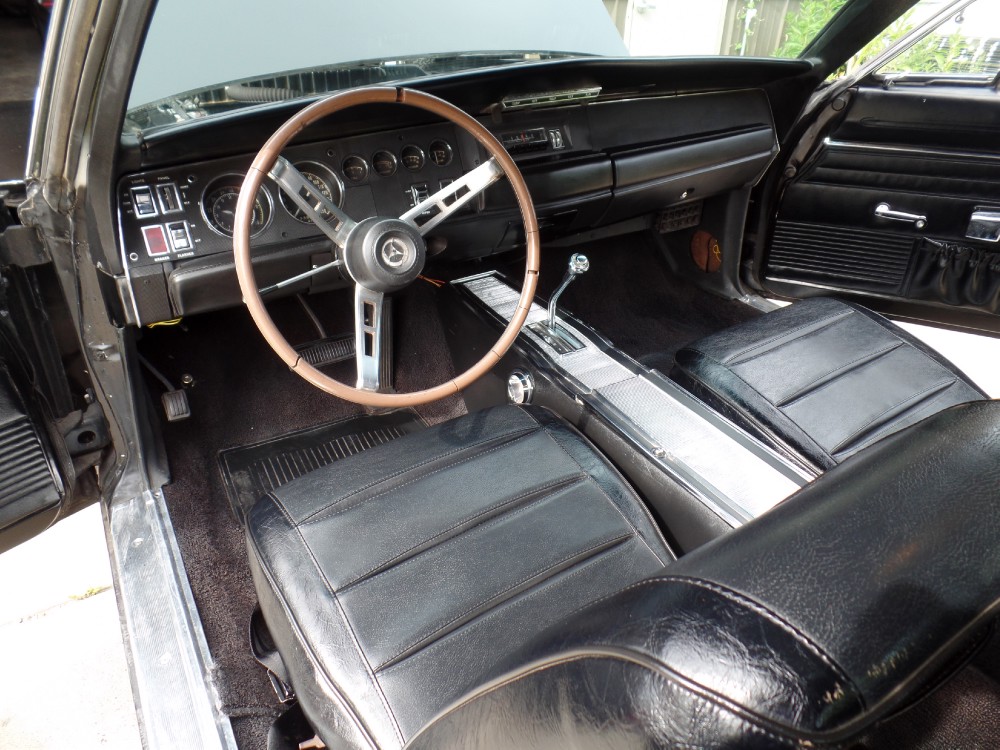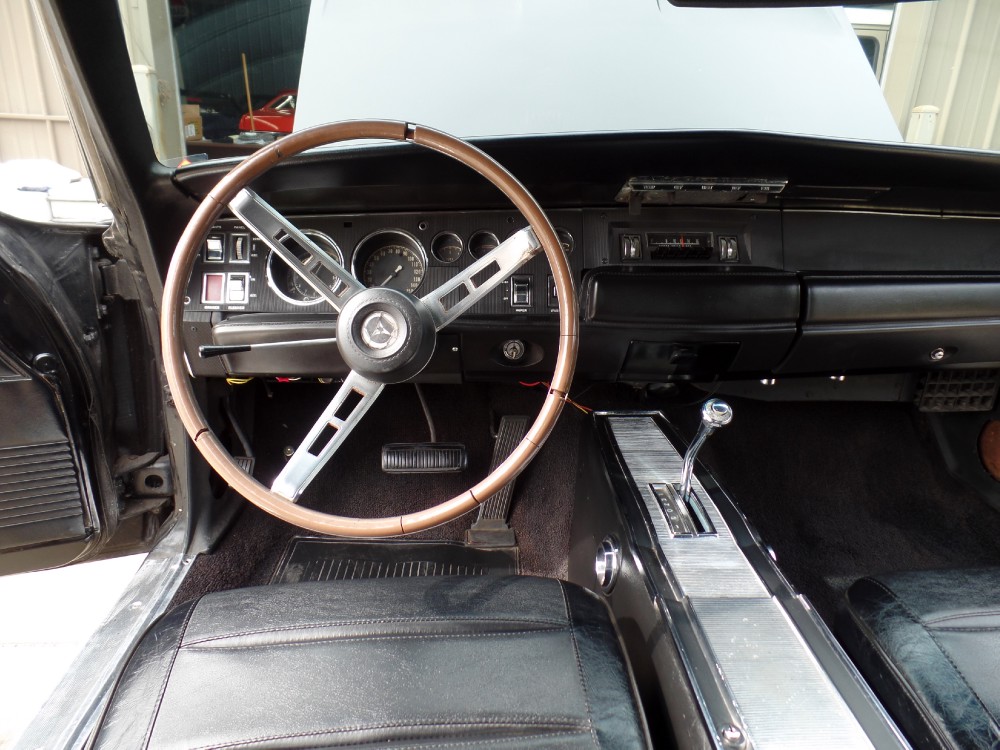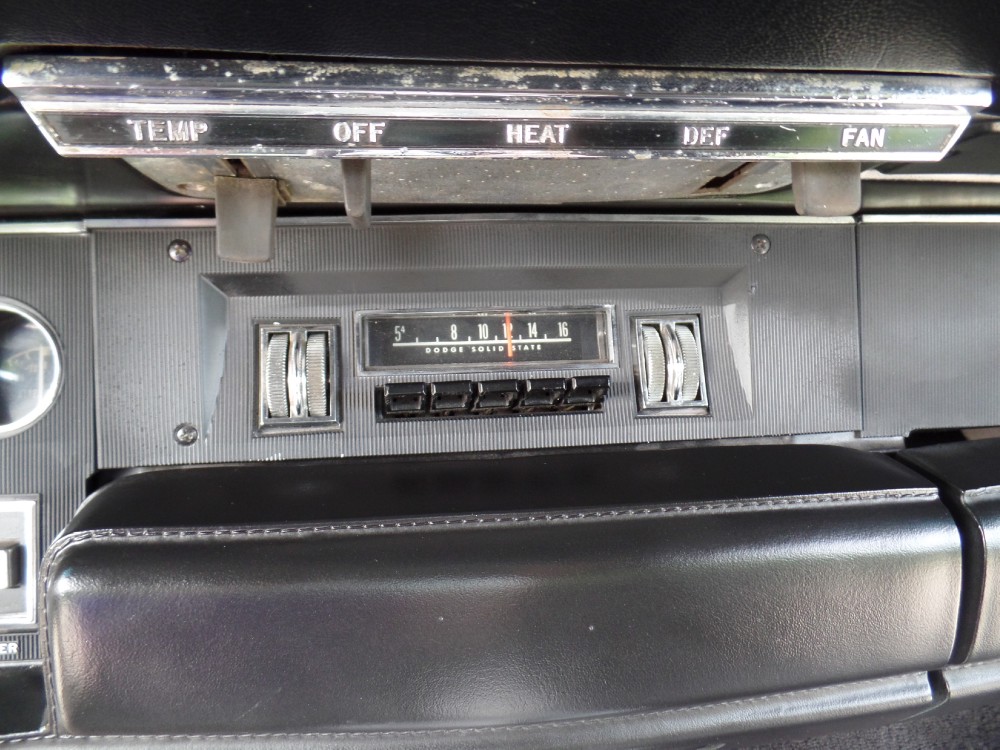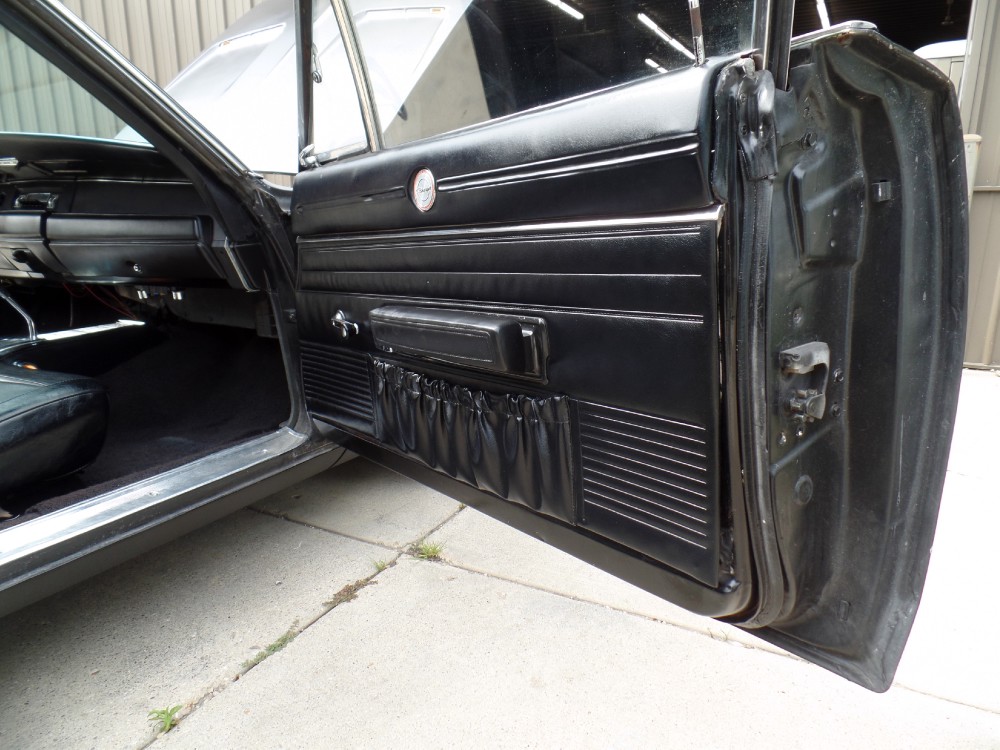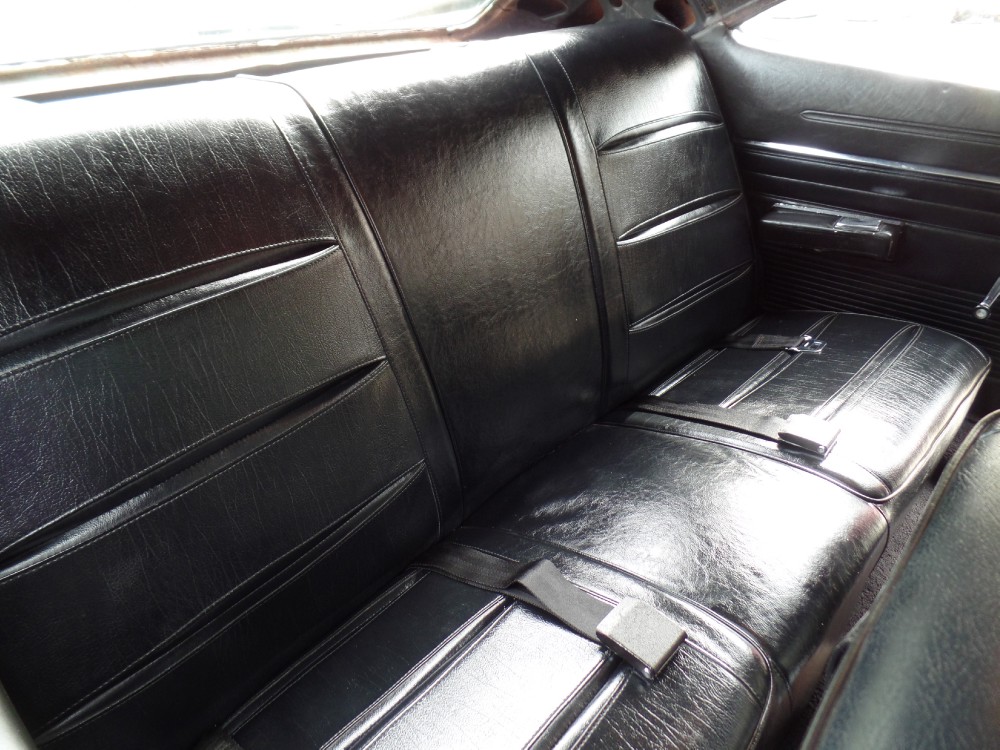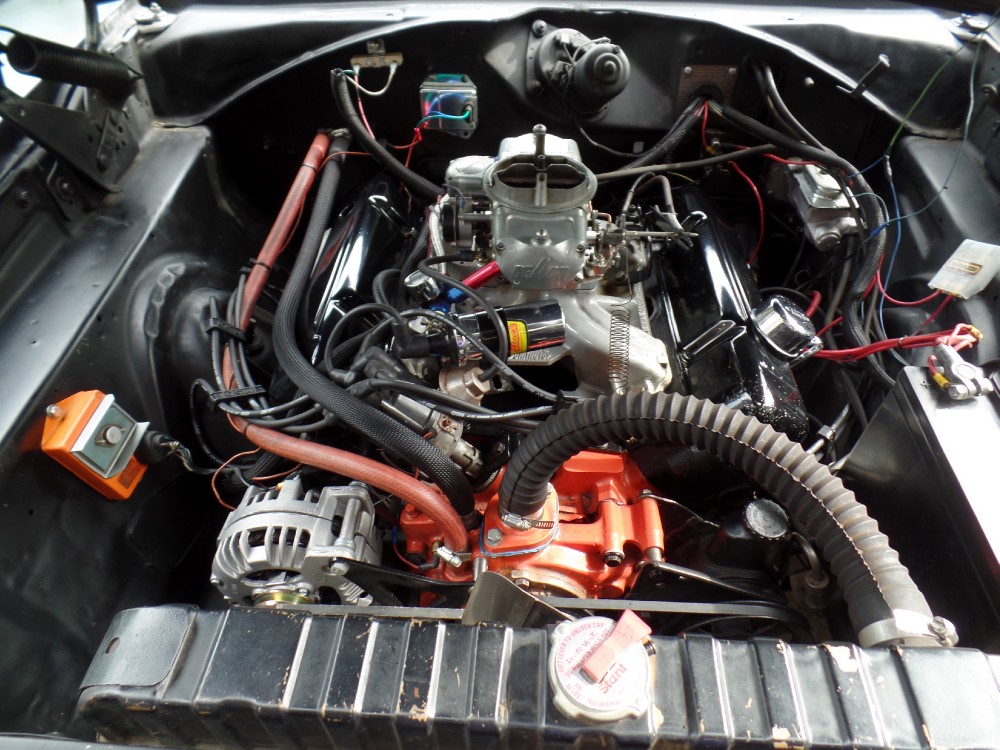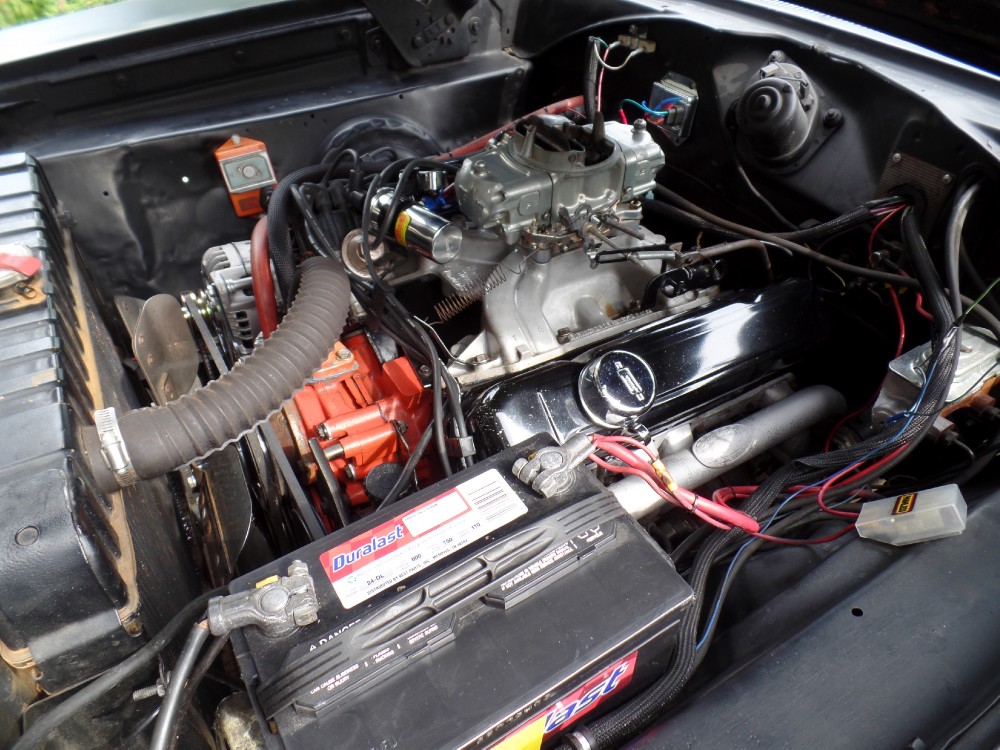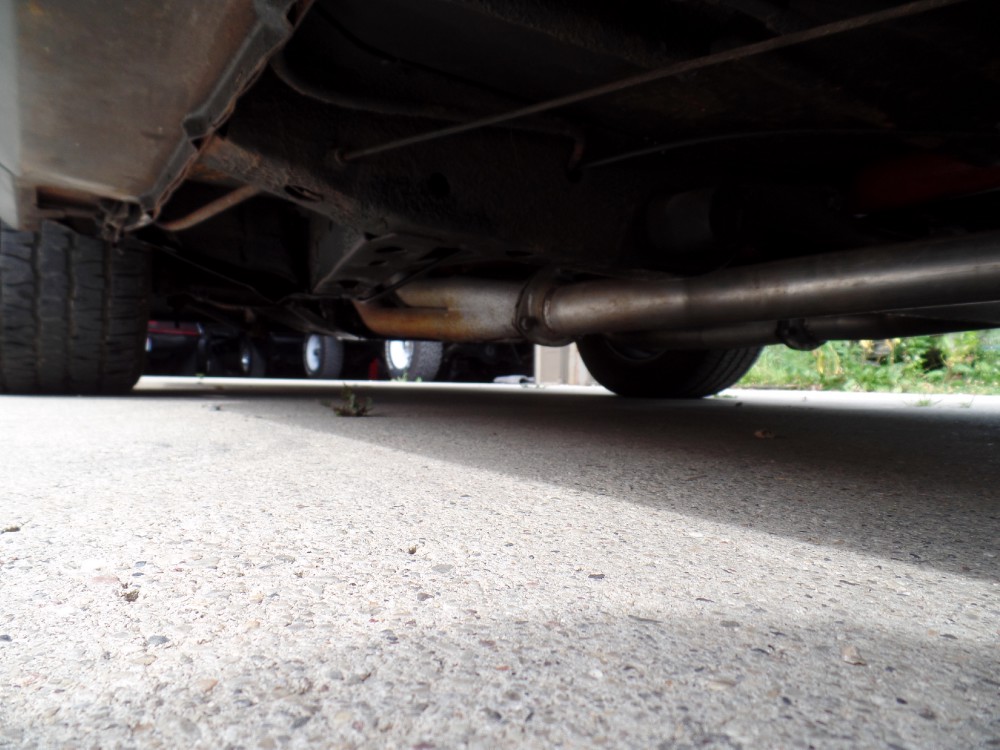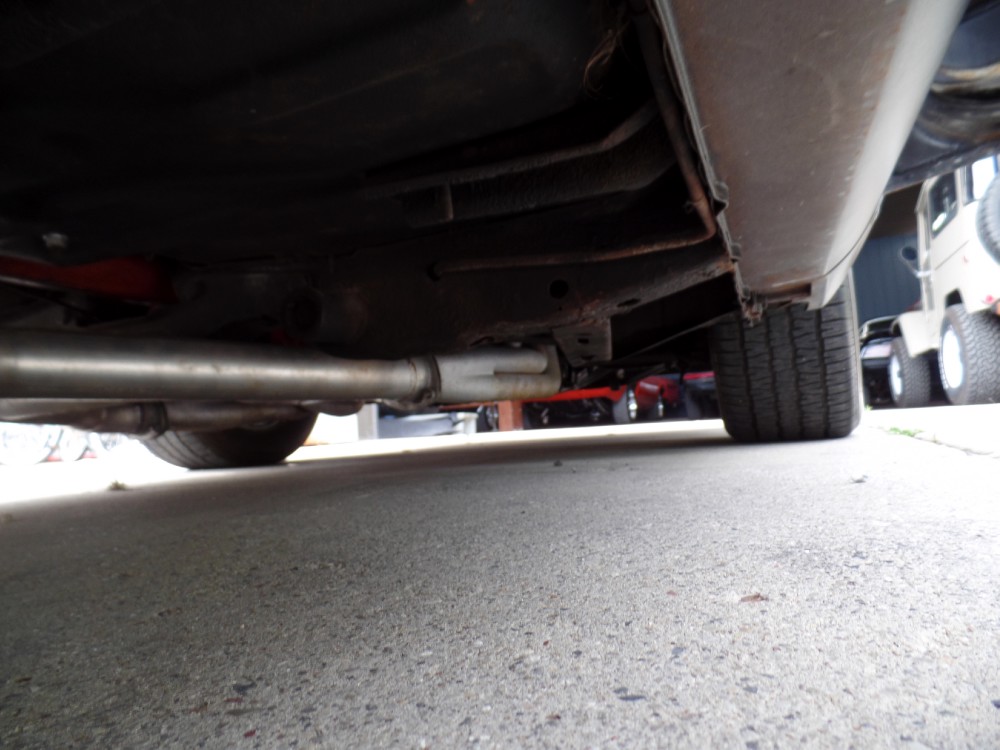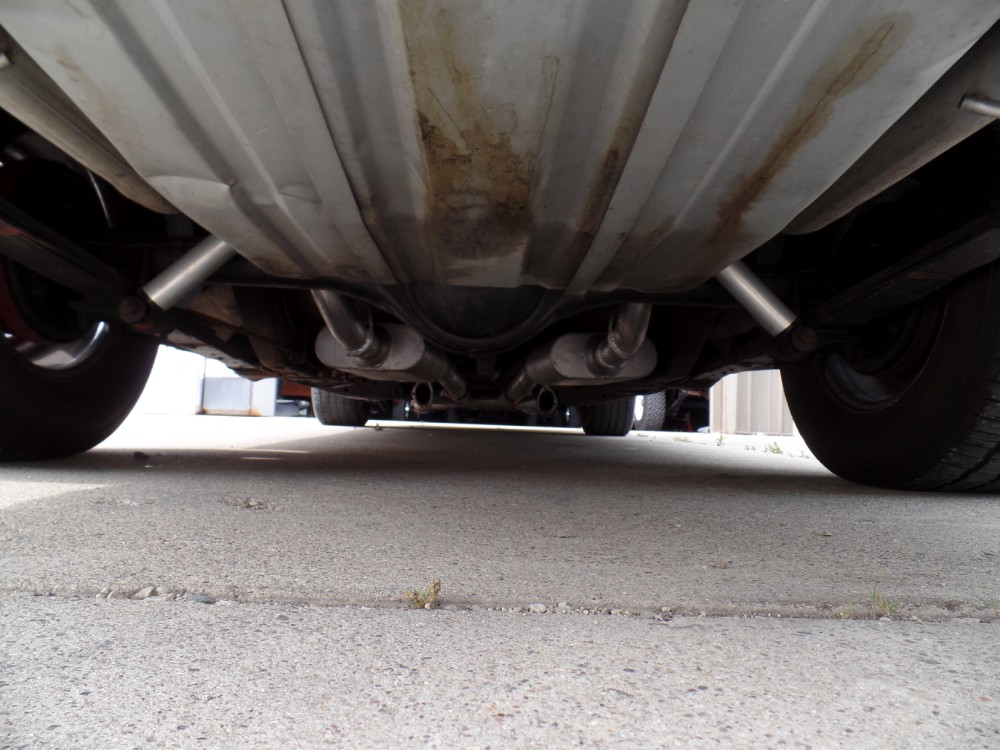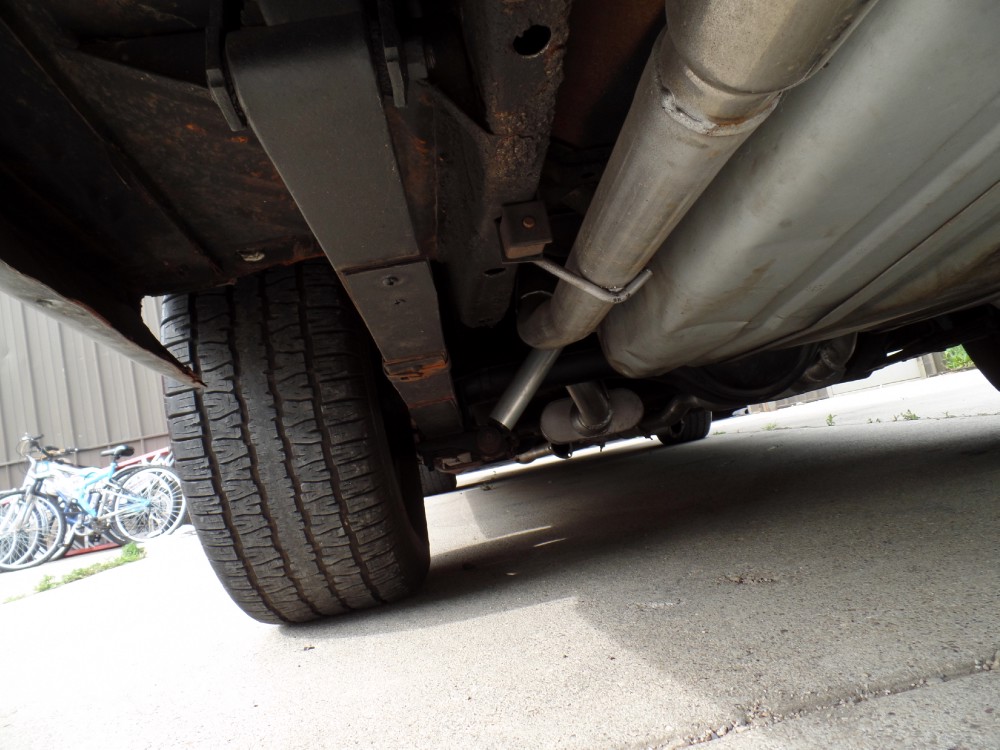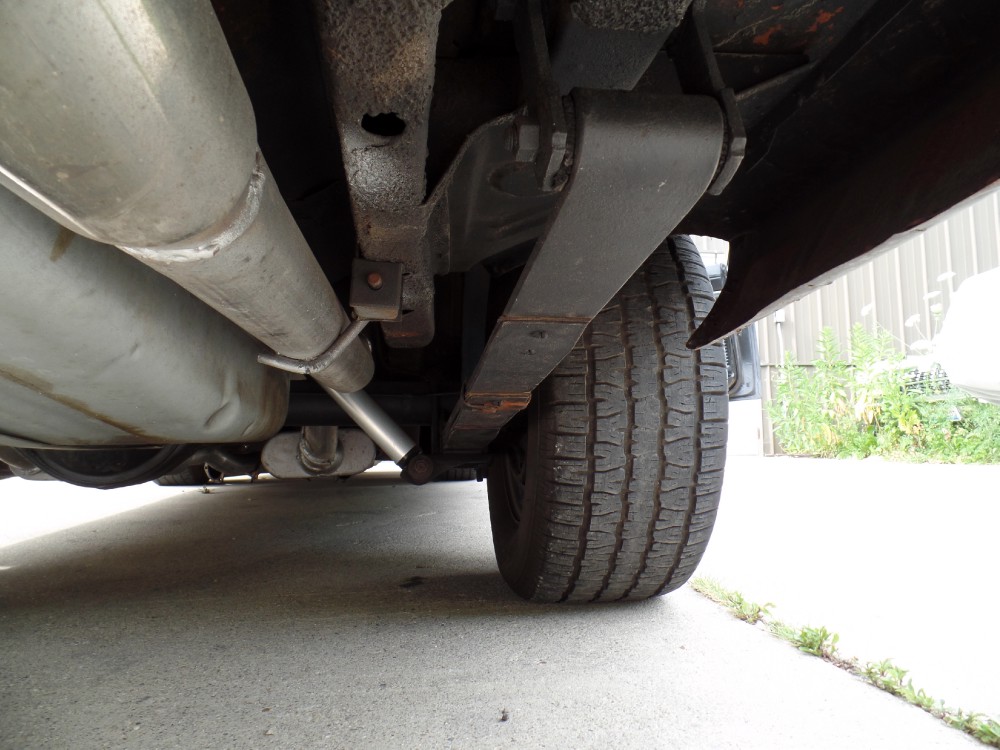 FACTORY BIG BLOCK MOPAR



For sale is this rock-sold Southern California 1968 Dodge Charger. The 1968-70 Chargers are one of the most iconic cars on the planet, and this is a great example of one. This is a 98% complete car. No custom tacky modifications, original seat patterns, console, and gauges. This Charger was originally a 383 sports coupe, green exterior, white interior. It is now hotrod matte black with a freshly rebuilt 440.

Engine:

- Powder Coated: I did not want to deal with paint peeling or chipping so I had virtually everything professionally powder coated. Including:

o Heads (Gloss Black)
o Intake (Clear)
o Valve Covers (Gloss Black)
o Oil Pan (Hemi Orange)
o Pulley's (Gloss Black)
o Thermostat Housing (Gloss Black)
o Battery tray (Silver Vein)
o Harmonic Balancer (Gloss Black)
o Valley Pan (Gloss Black)
o Throttle Linkage (Gloss Black)
o Brake drums (Bright Red)

Engine

- Rebuilt 440 (500 miles) not original
- Rebuilt 906 Heads, ported, polished milled, new valves, High lift springs.
- Holley Street Dominator Intake
- Comp Cam 268XE (Extreme lift series)
- Comp Lifers
- Comp timing Chan
- New Rings
- New Bearings
- New MSD Wires (8.5)
- Hooker Super Comp Headers
- Electric ignition, orange box.
- Speed Demon 750, vacuum secondaries
- 1970 Challenger Duel Snorkel Air Cleaner with 440 pie.
- Power Steering
- New breaks and hardware all around.
- 727 torque flight
- Super 44 Flowmasters
- New exhaust, H pipe. 3 inch pipe, correct 68 tips.
- Manual exhaust cutouts
- New master Cylinder
- New gas tank
- New sending unit 3/8
- New Alternator
- New Voltage Regulator
- New mini starter

Rear End

- 8 Rear end. 741 case.
- 3.23 limited slip sure grip rear end. Powerloc.
- QA-1 Rear shocks.

Wiring
- New Painless wiring kit throughout, with upgraded fuse panel.
- Hideaways are original and work
- All switches work.
- All lights work, including dash, console, dome, brake.
- Tic Toc Tach (Original, working!! )

Wheels
- 15 Inch Cragars.
- Radial T/A: 275 Rear/245 Front

Interior:

- Completely new interior:
o New front seat foam
- New front frames
o New front seat covers (Black)
o New rear seat covers (Black)
o New dash, new center console.
o Radio works, not hooked up
o Center console, refurbished, complete with hidden fuel and temp gauge.
o New lower Door panels with map pockets.
o New upper door panels
o New rear upper/lower door panels.
o All glass is good.
o New windshield.
o New headliner and bows, not installed.
o New Dash bezels (all five pieces)
o Carpet is good.
o All padding has been restored (Black)
- Window Regulators rebuilt
- New Window felt

Paint

- Hotrod Black with gloss black rally stripe.

Body
- New floors installed
- New trunk installed
- New lower panels
- New front windshield.
- New window felt
- Window regulators rebuilt
- Undercarriage is completely coated to prevent rust

Needs:

- Bumpers should be re-chromed.
- Body is super straight and rust fee but not perfect, body issues are very minor. See video.
- Original gauges are complete, needs the voltage limiter and circuit board.
- High beams do not work, needs a new switch.
- Power steering pump needs a 2.00 O-ring i may replace if I have time.


This Charger is complete, straight runs and shifts very well. Engine has less than 500 miles on it. If you know Mopars you know how difficult it is to find a solid 68 charger in this condition at this price.


WE FINANCE/DELIVER AND SHIP WORLDWIDE!