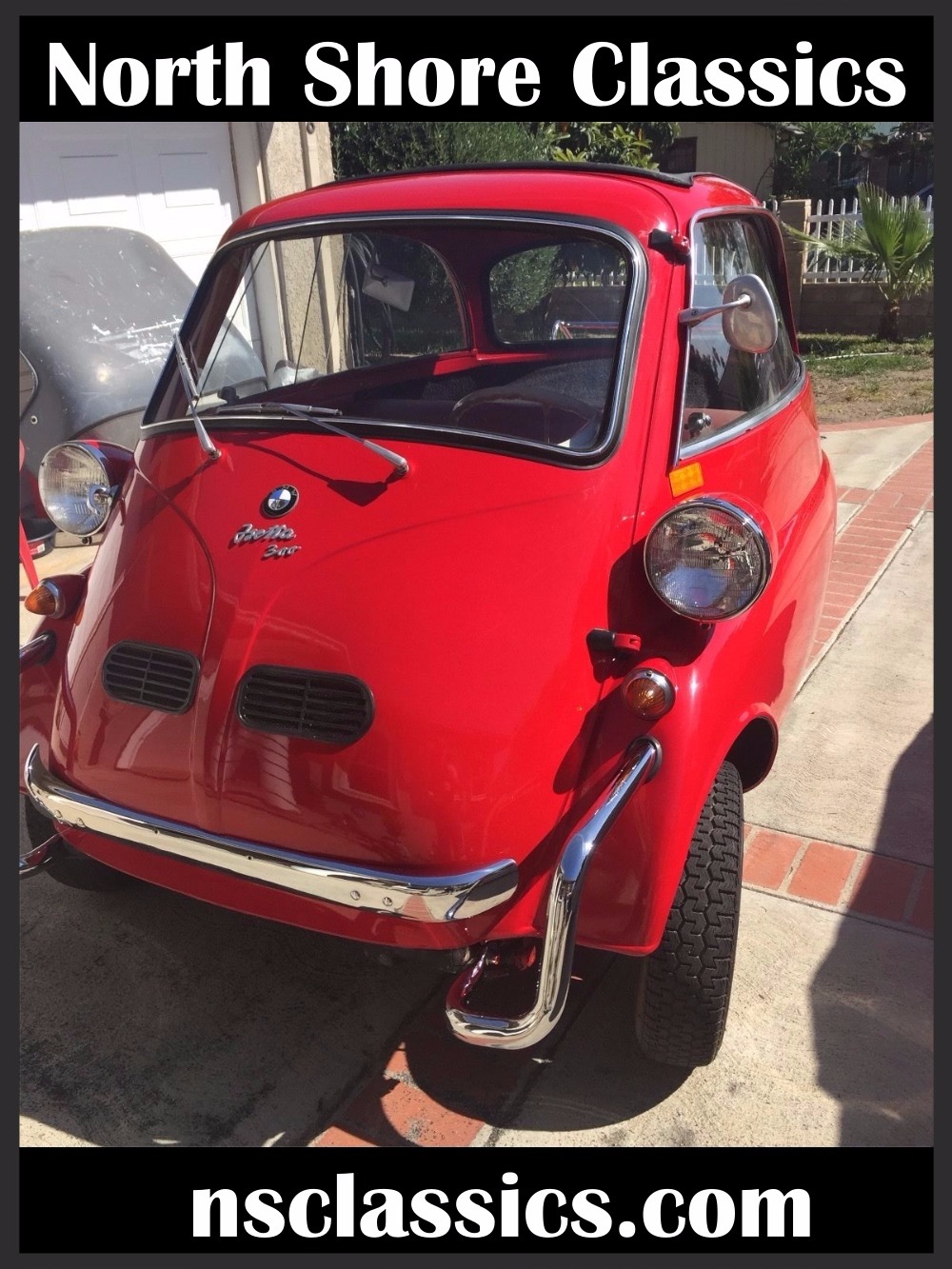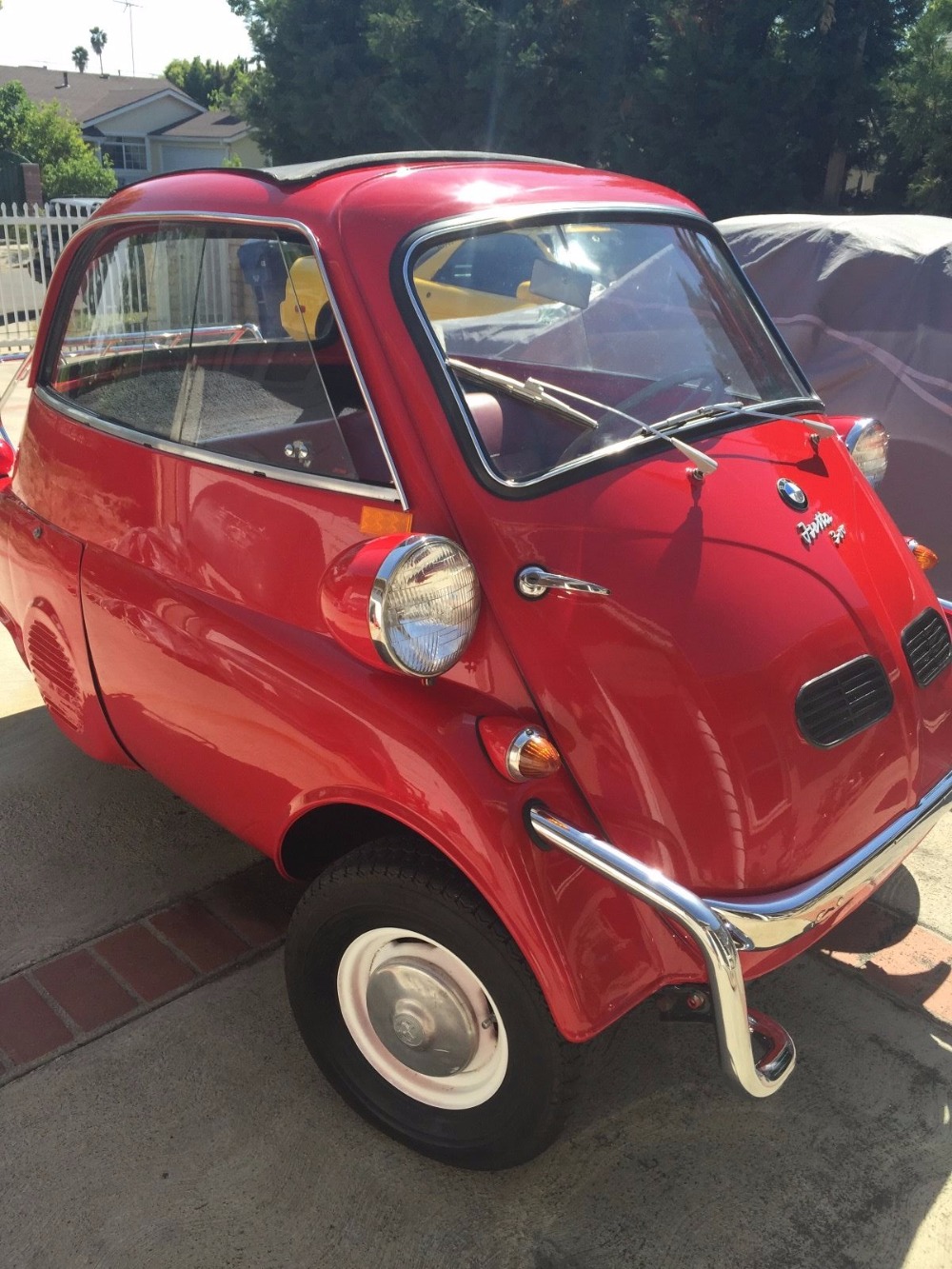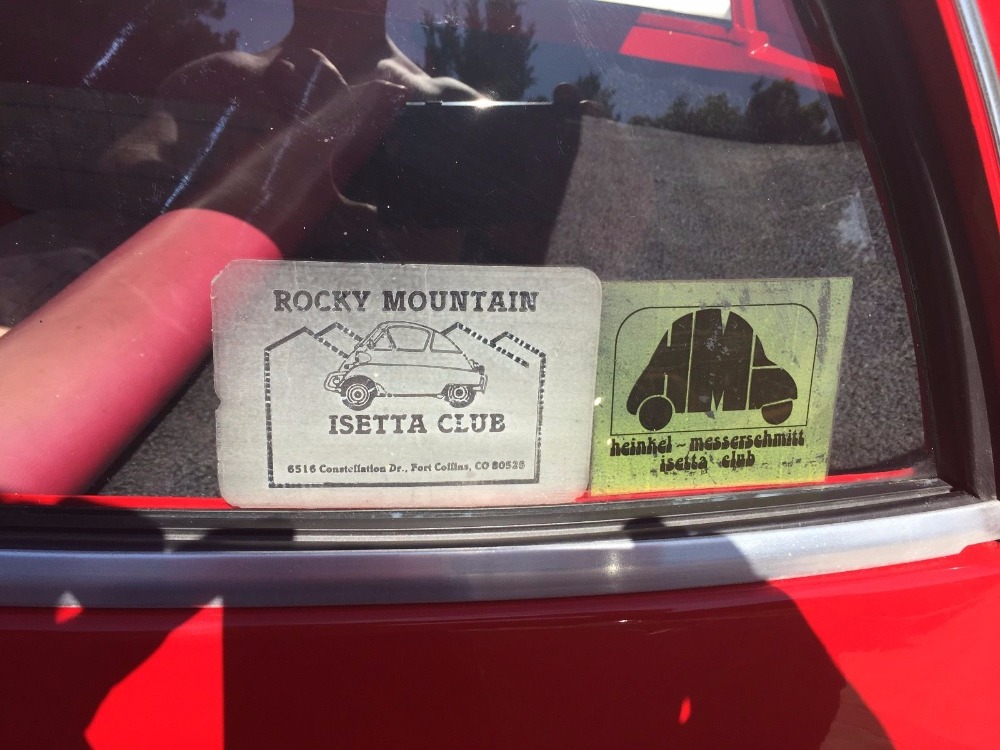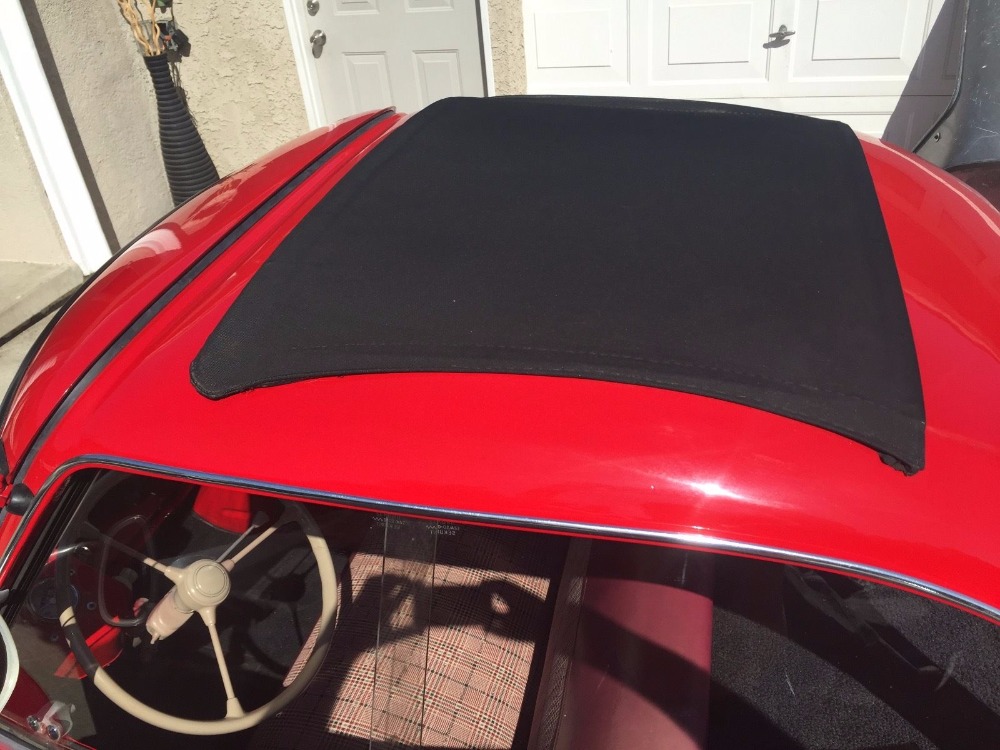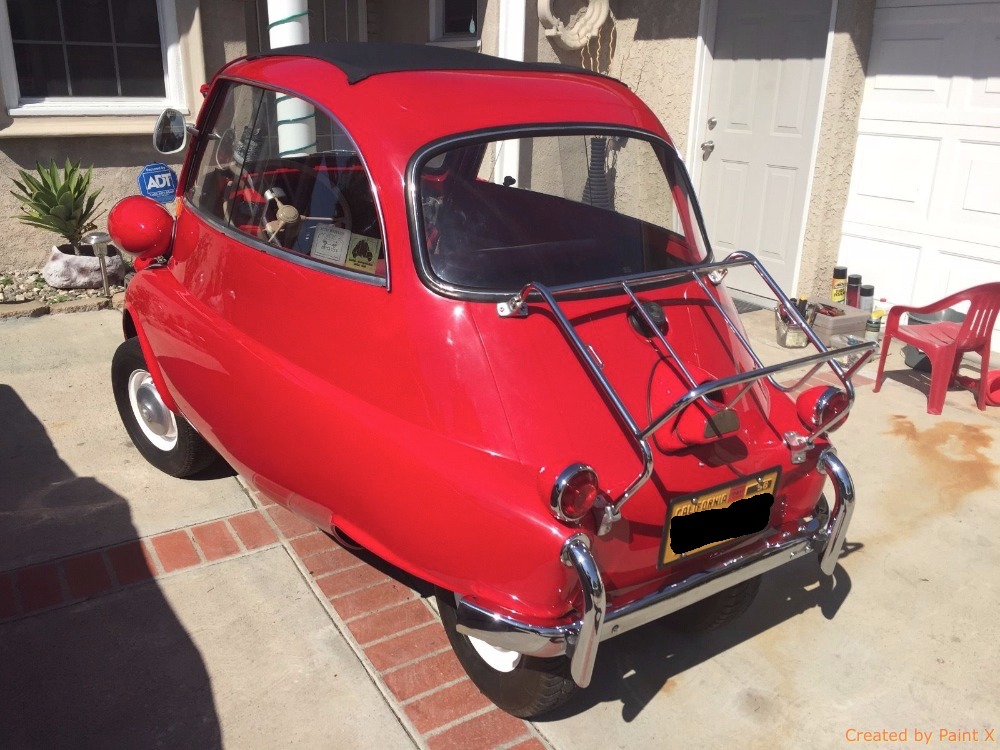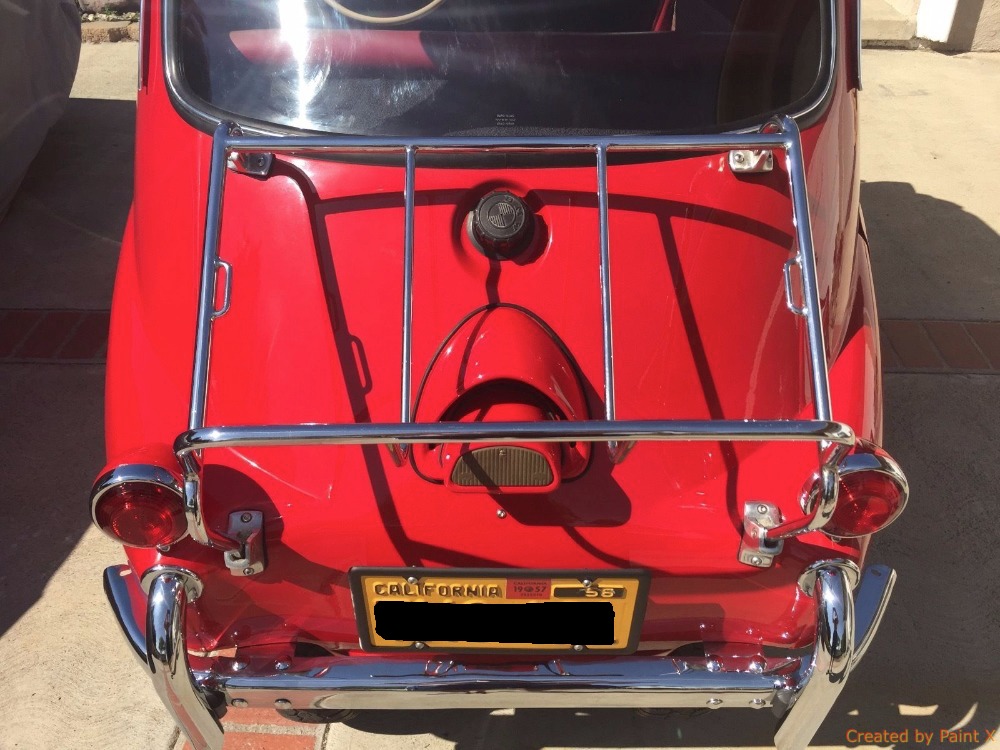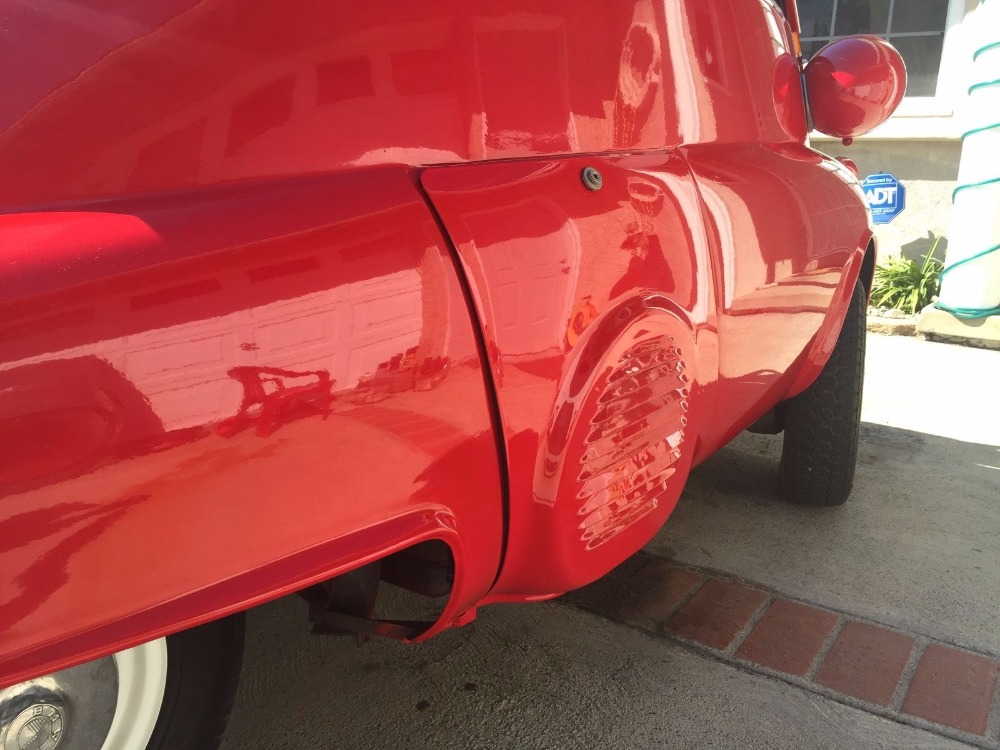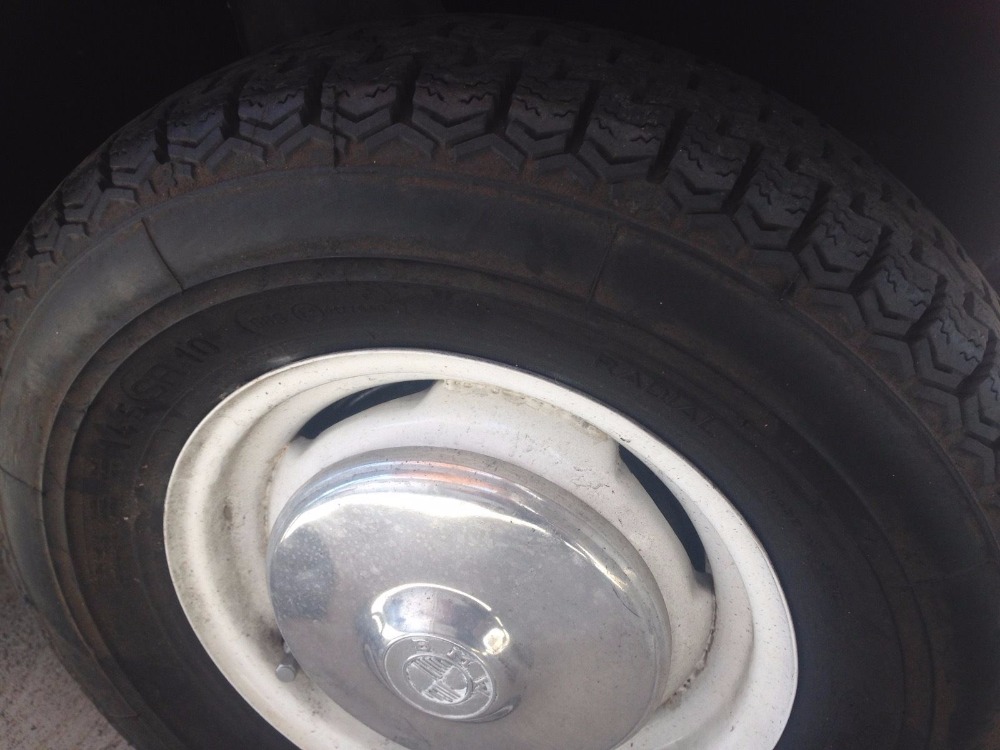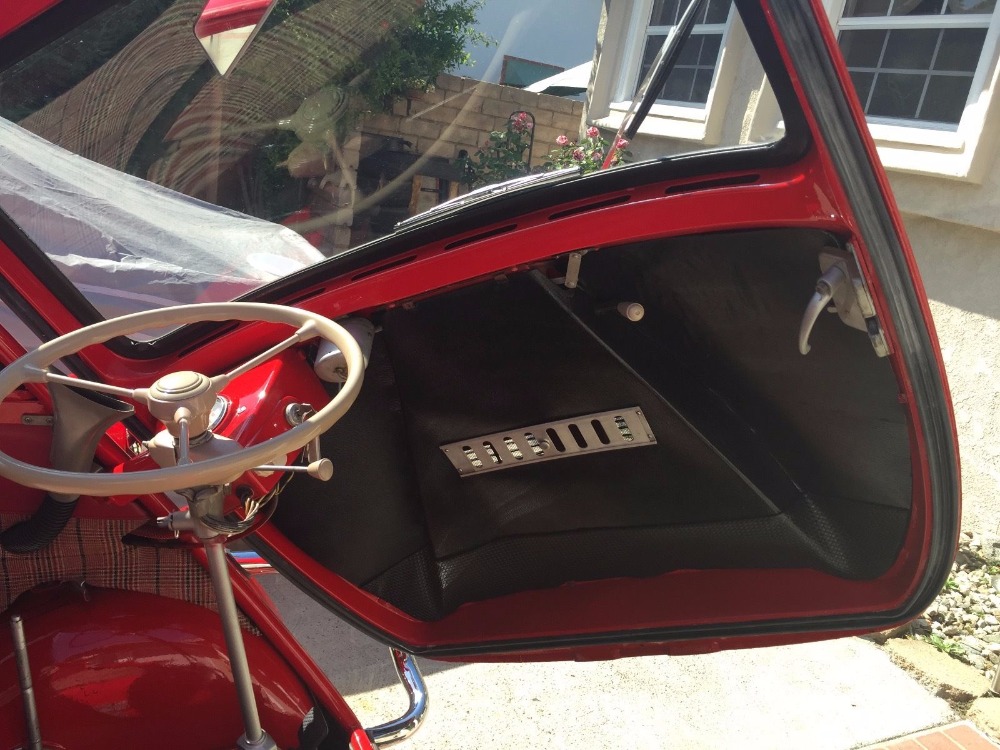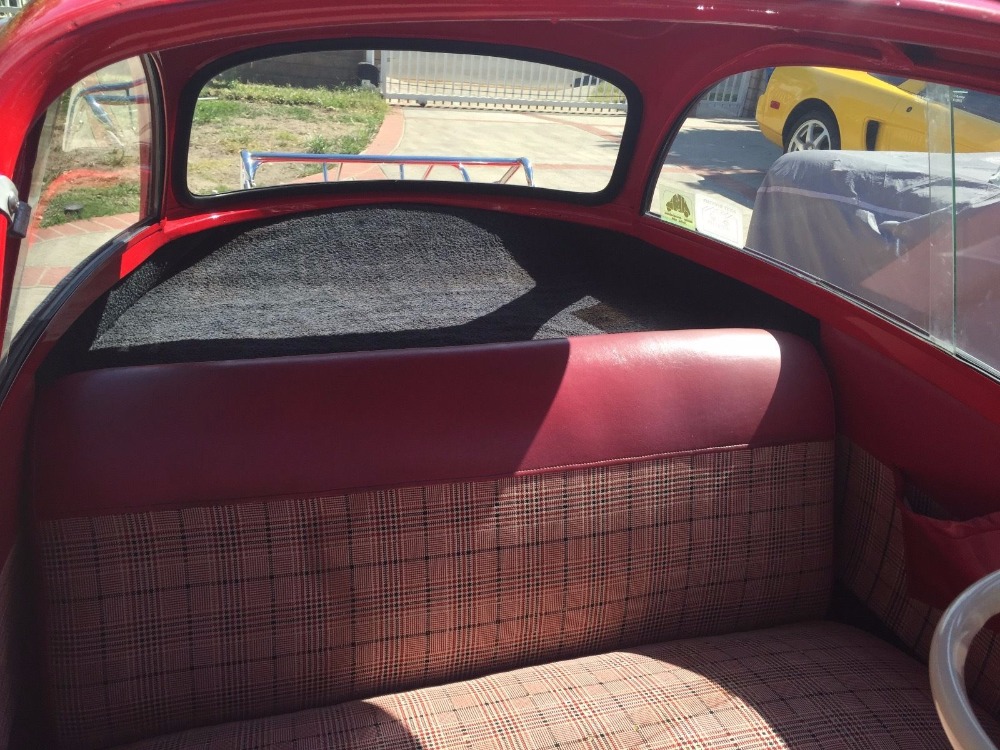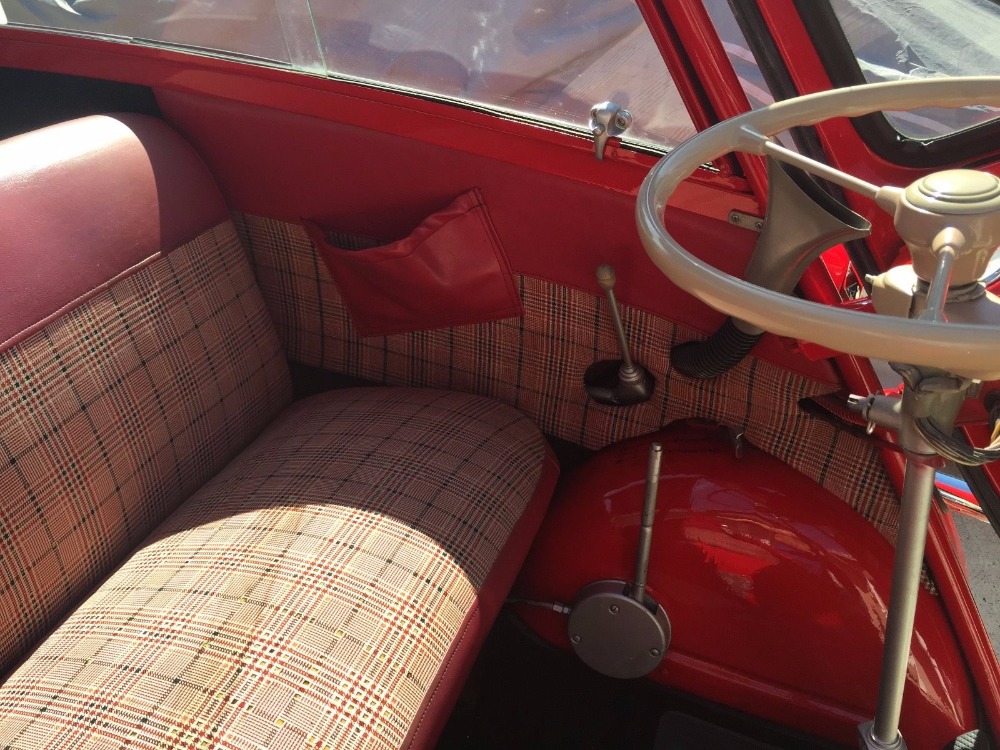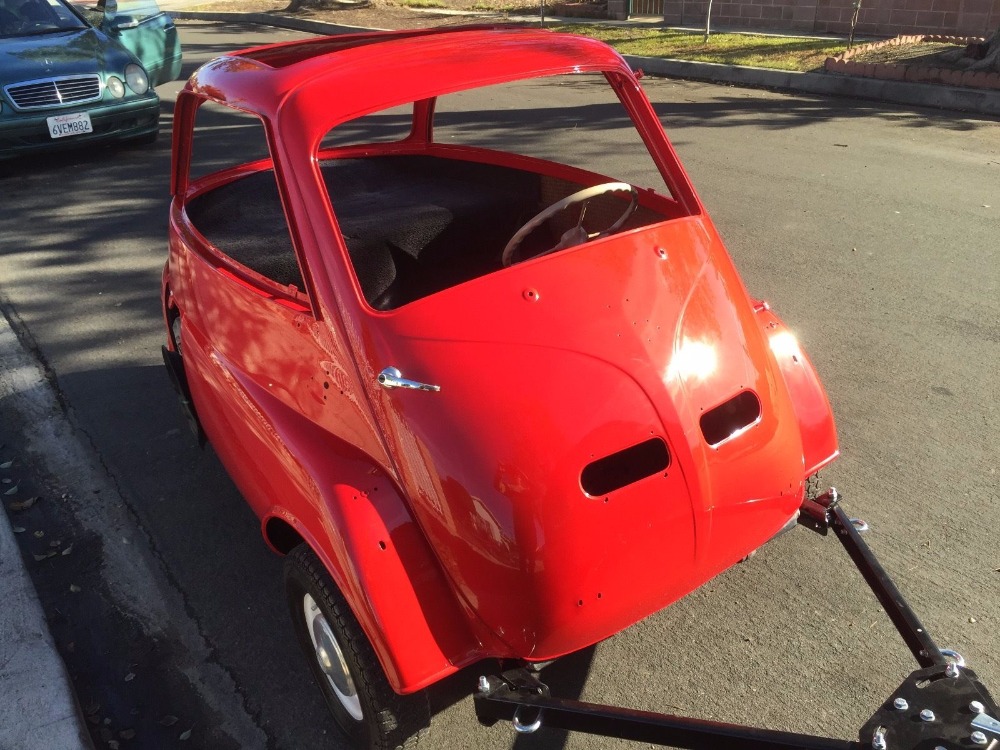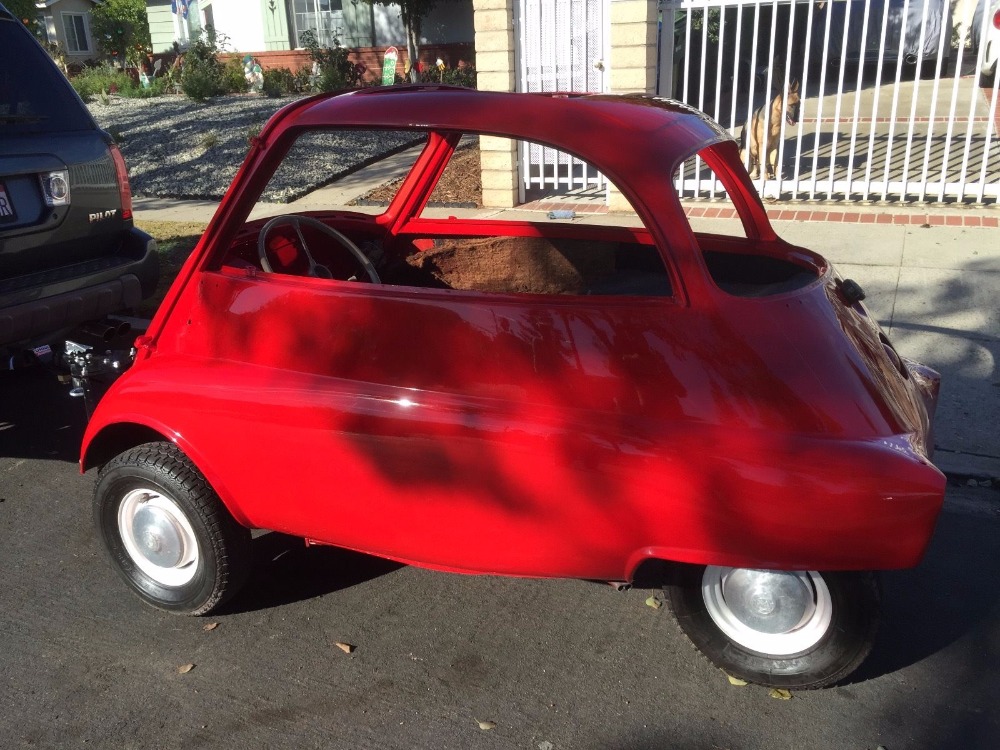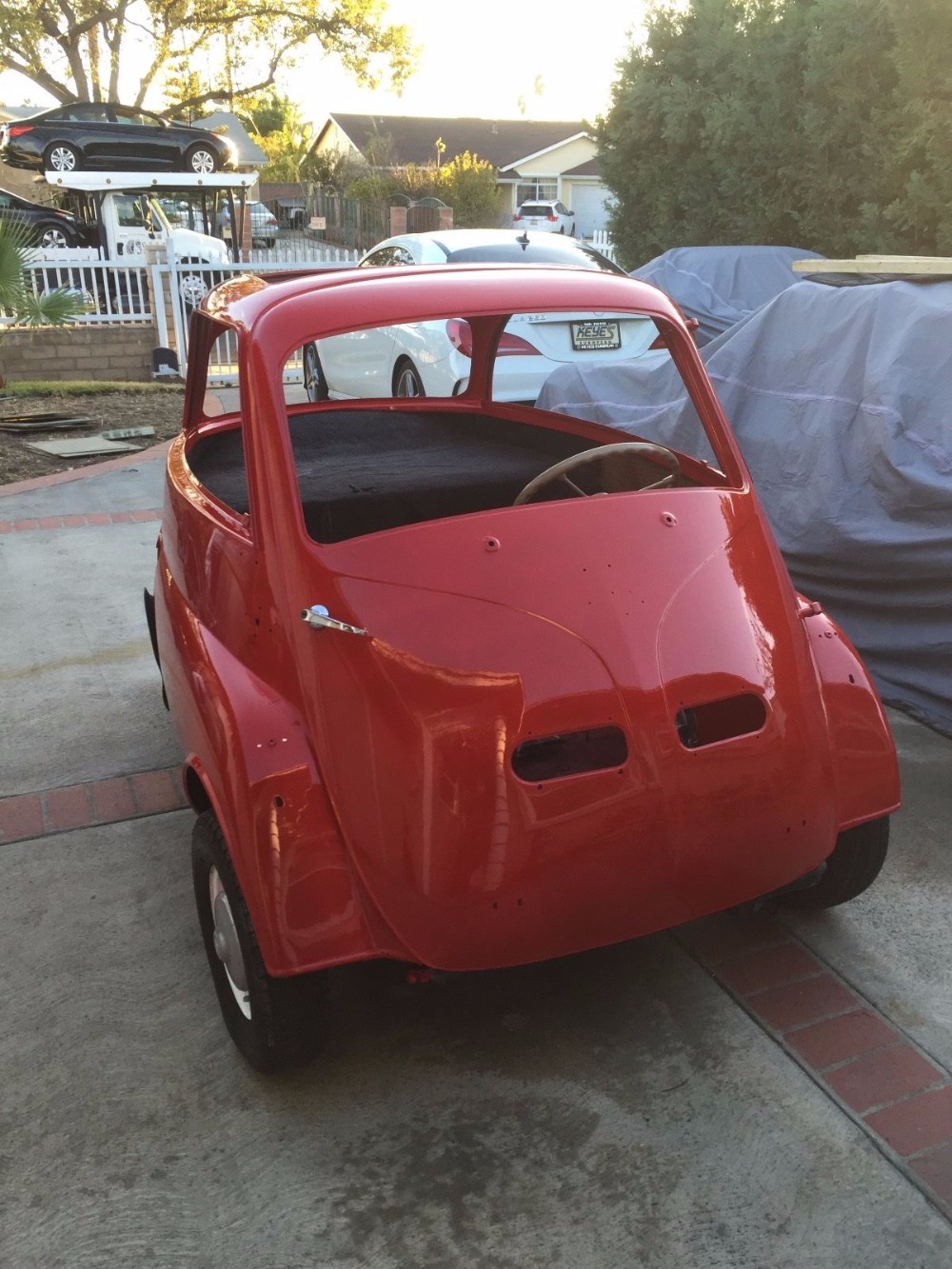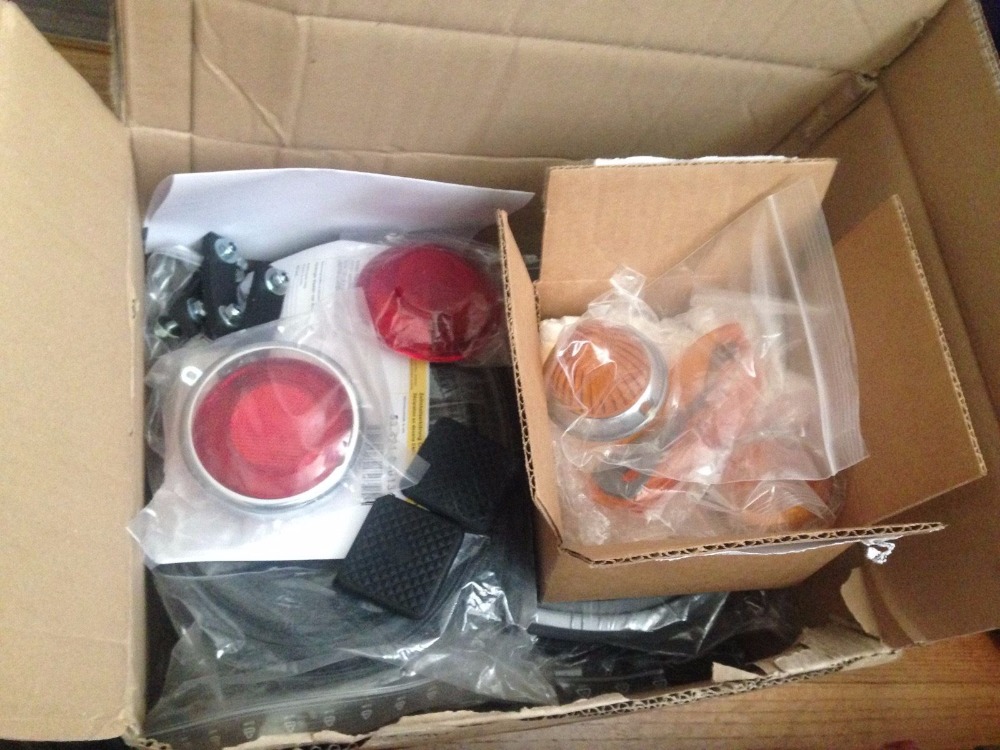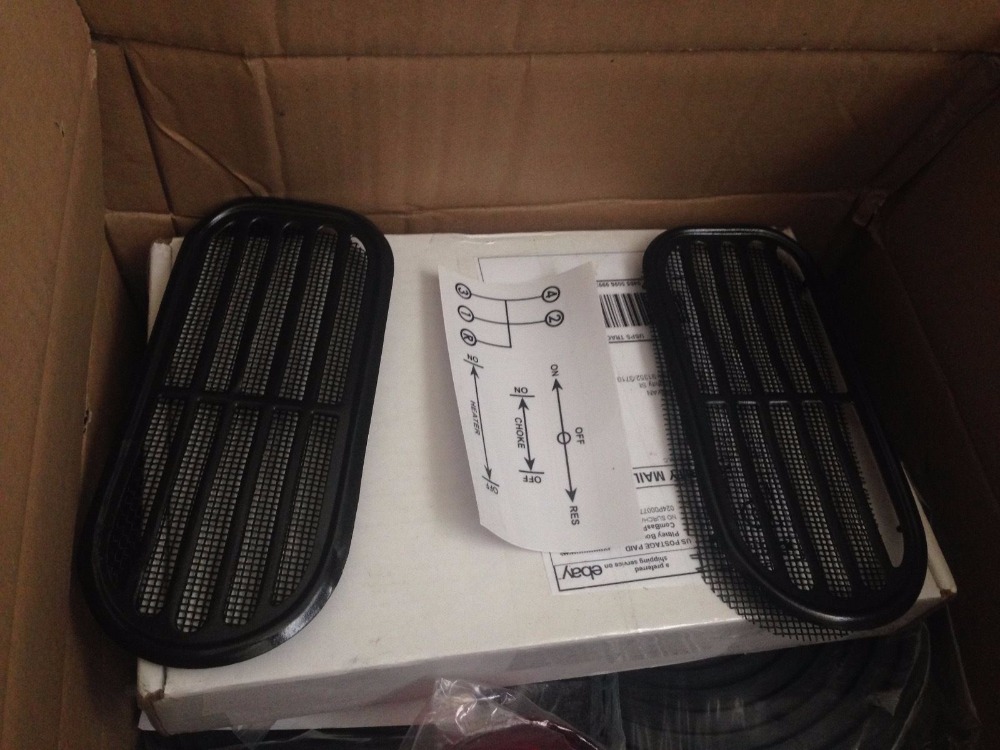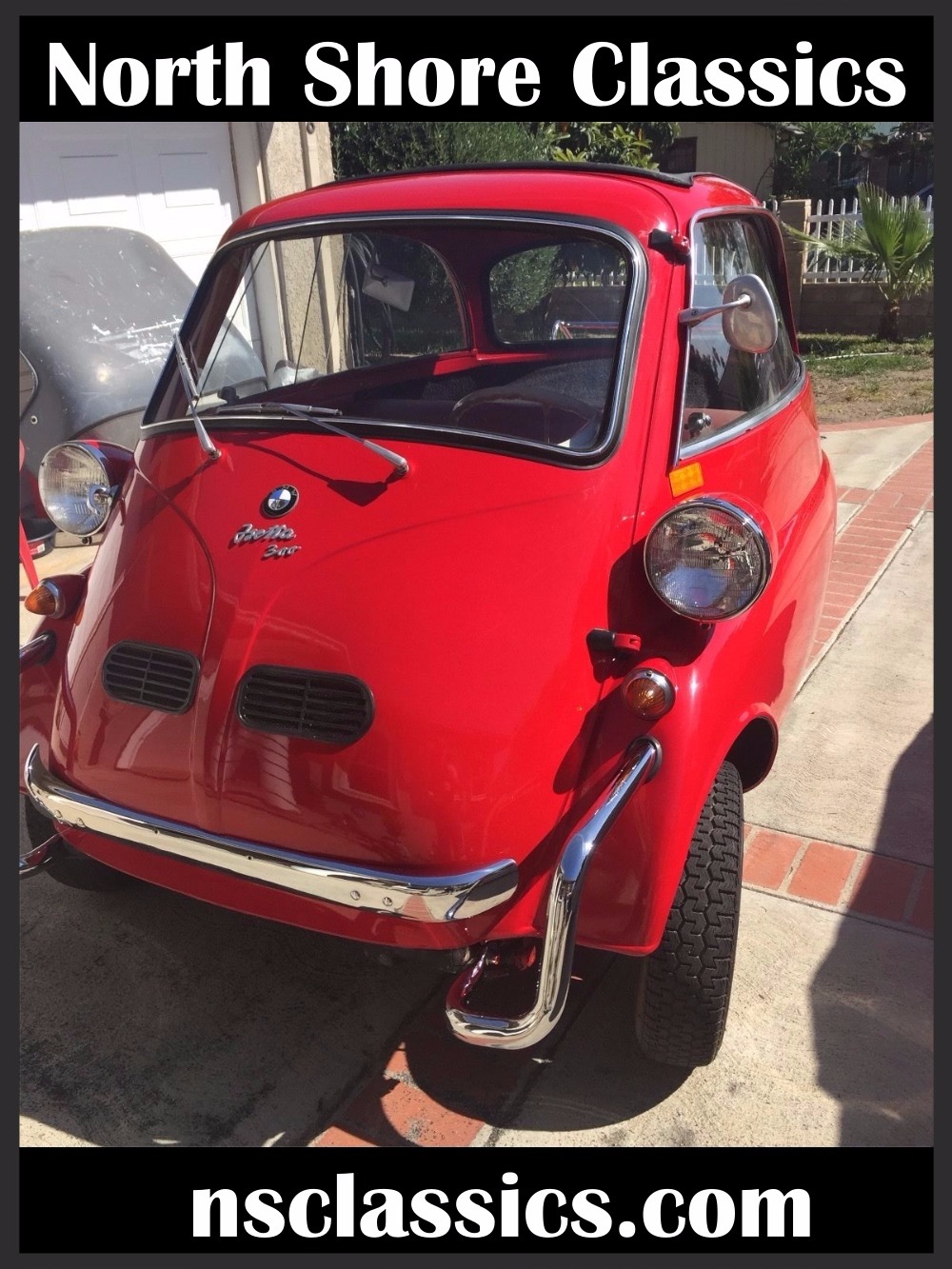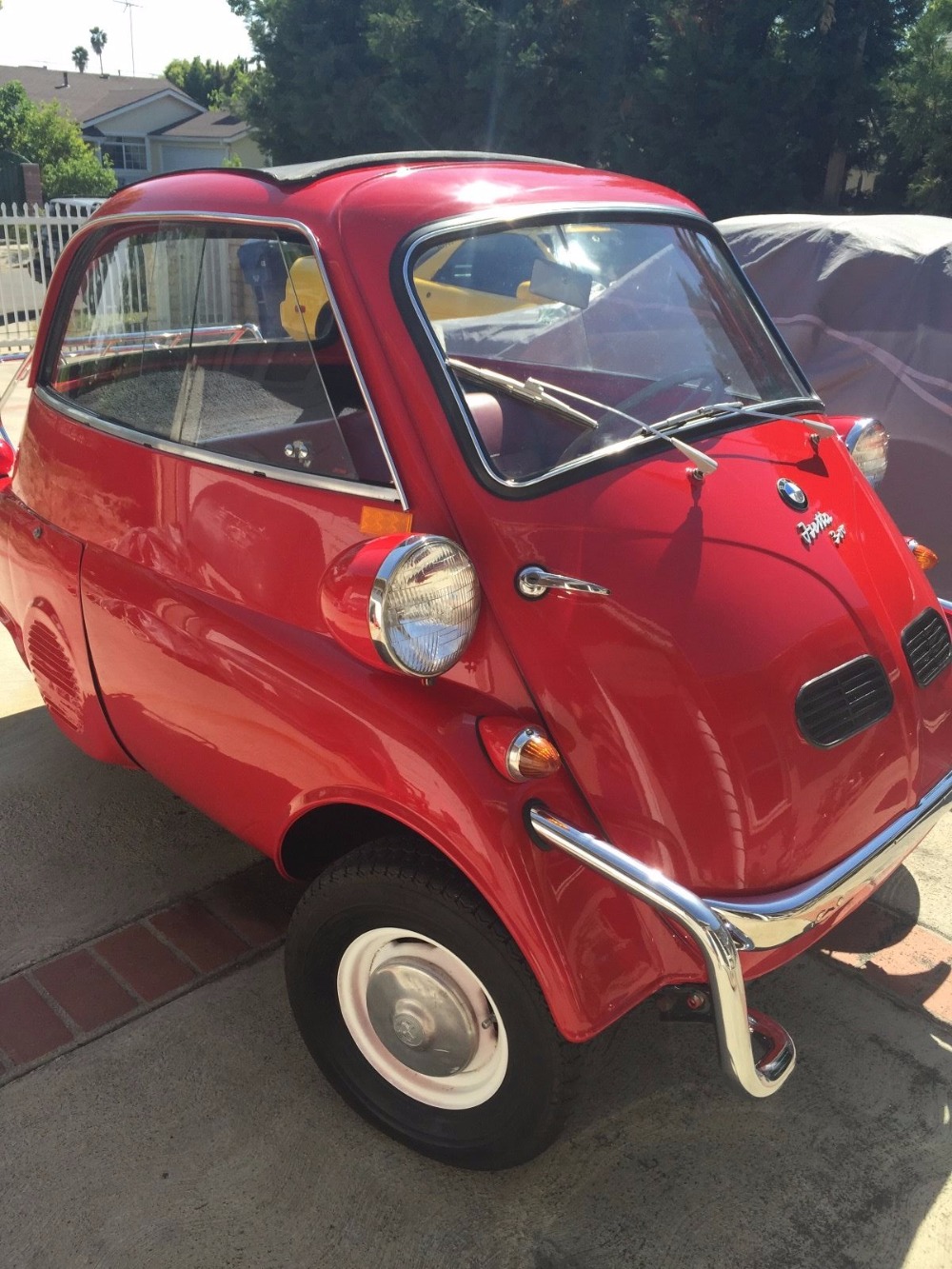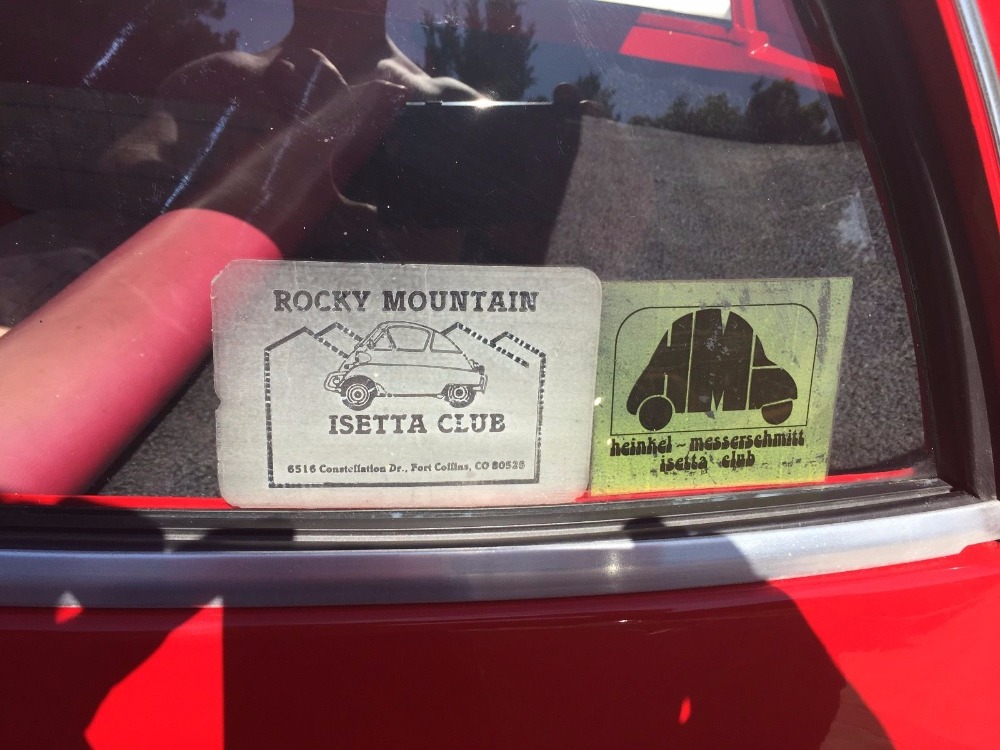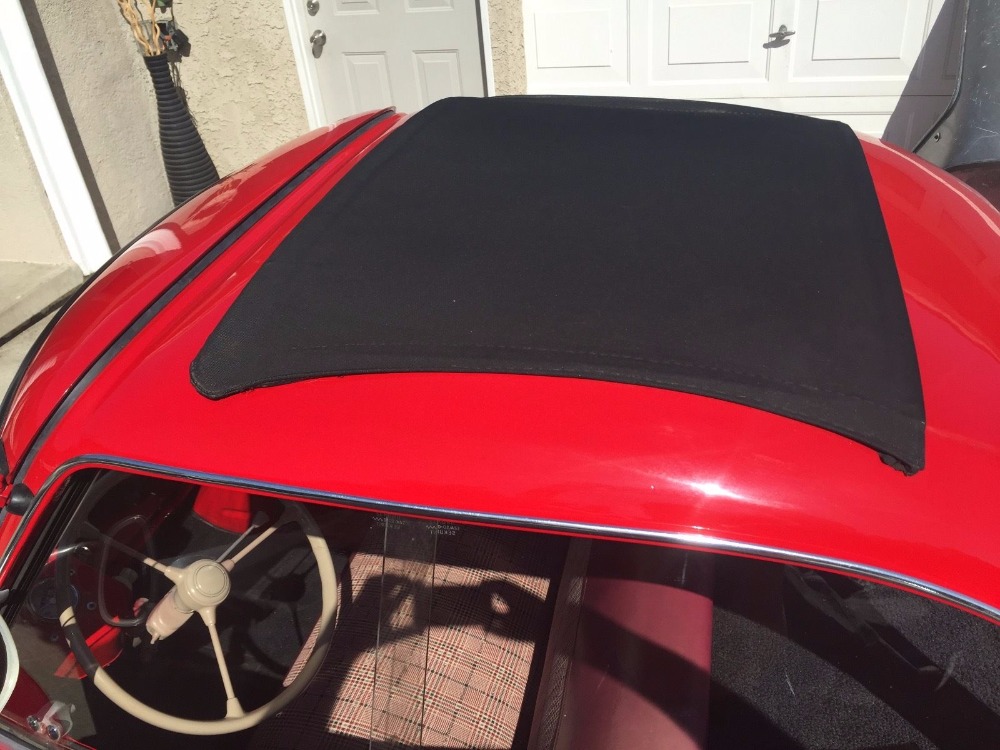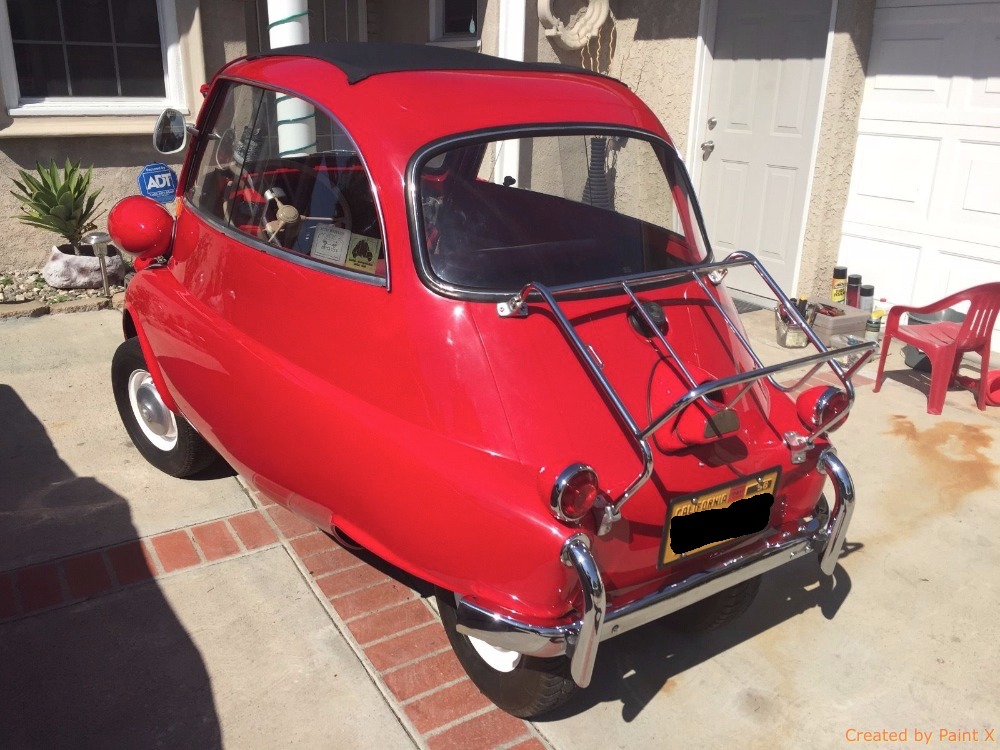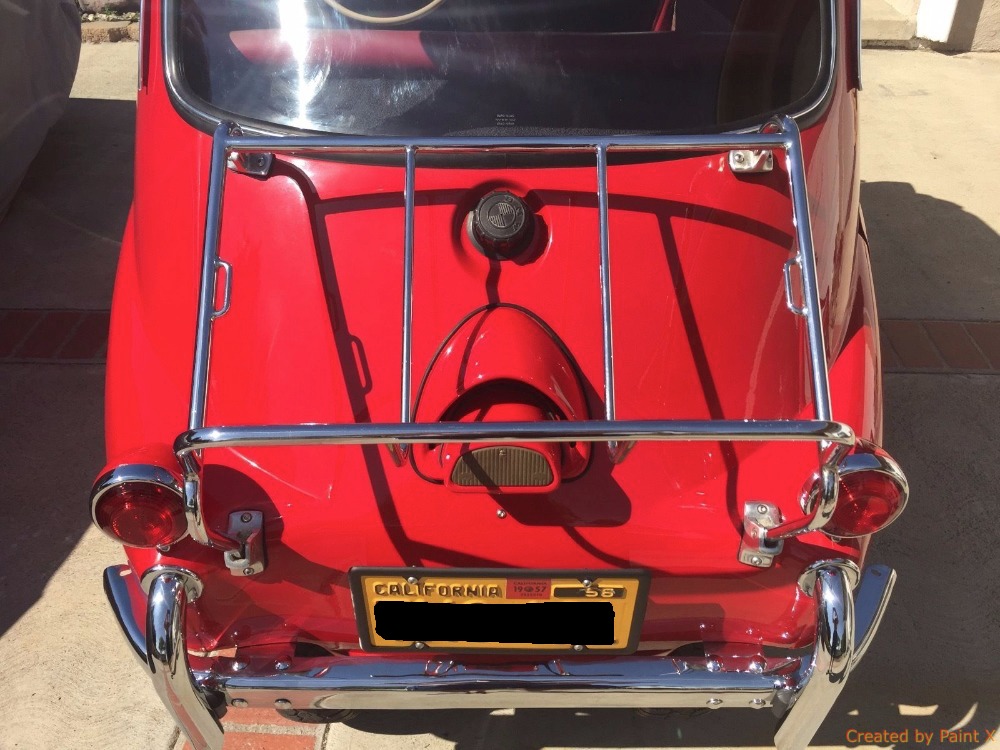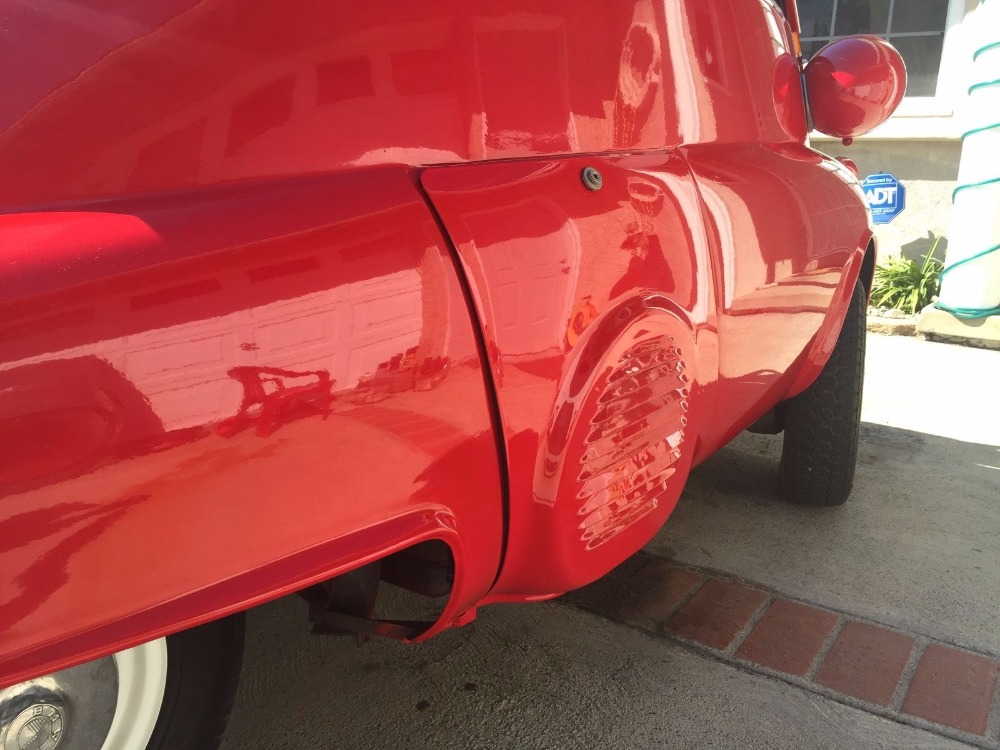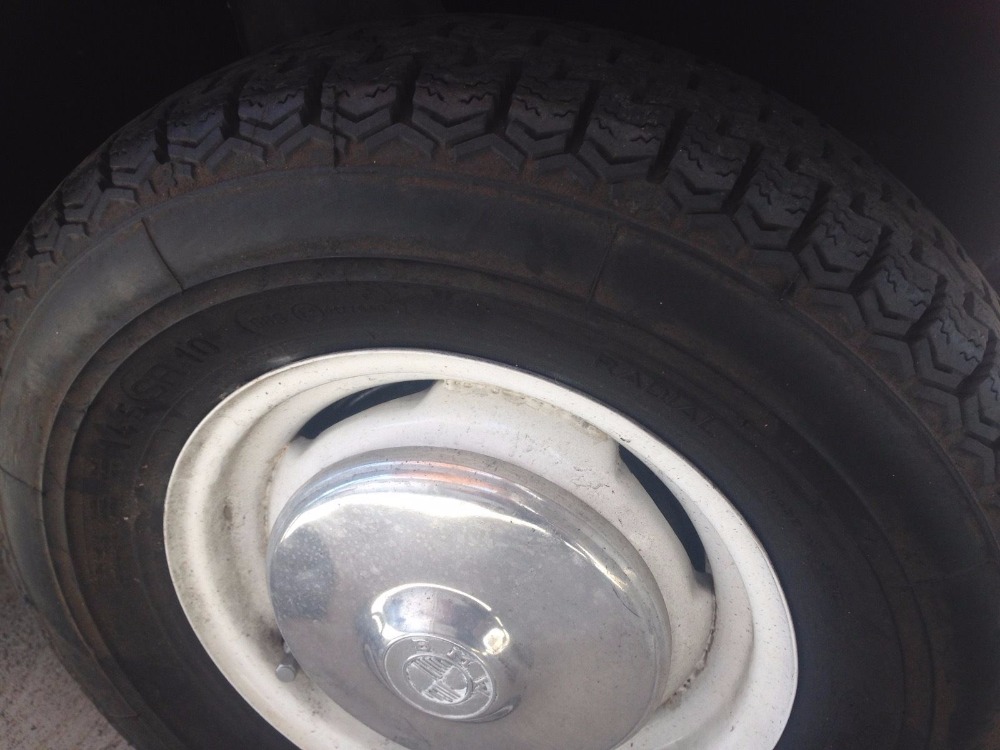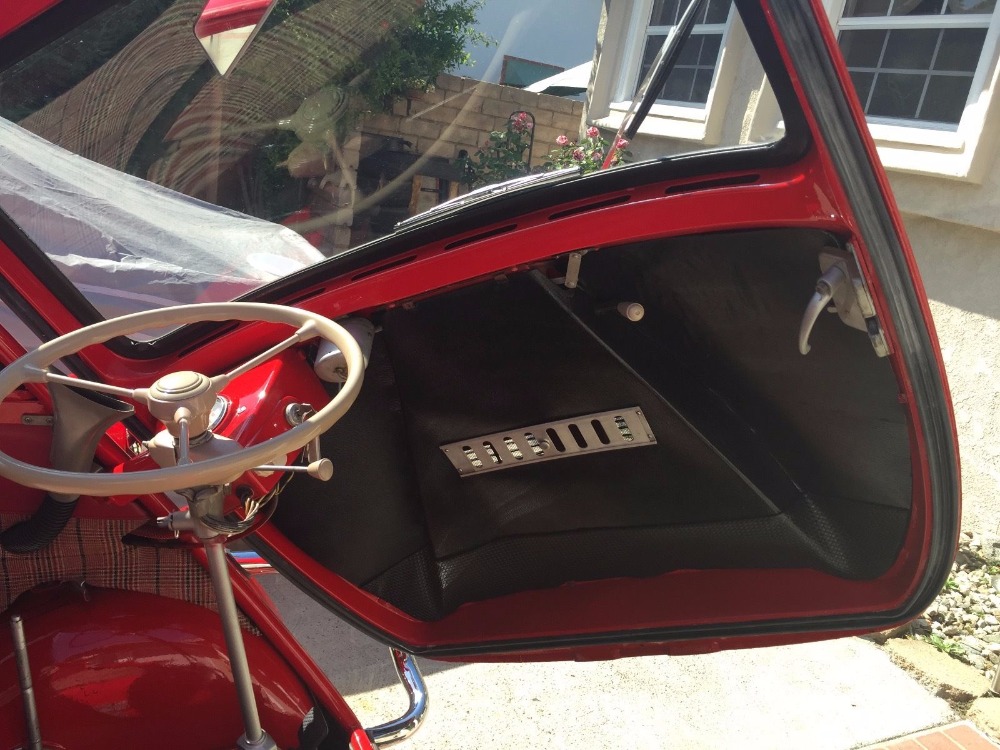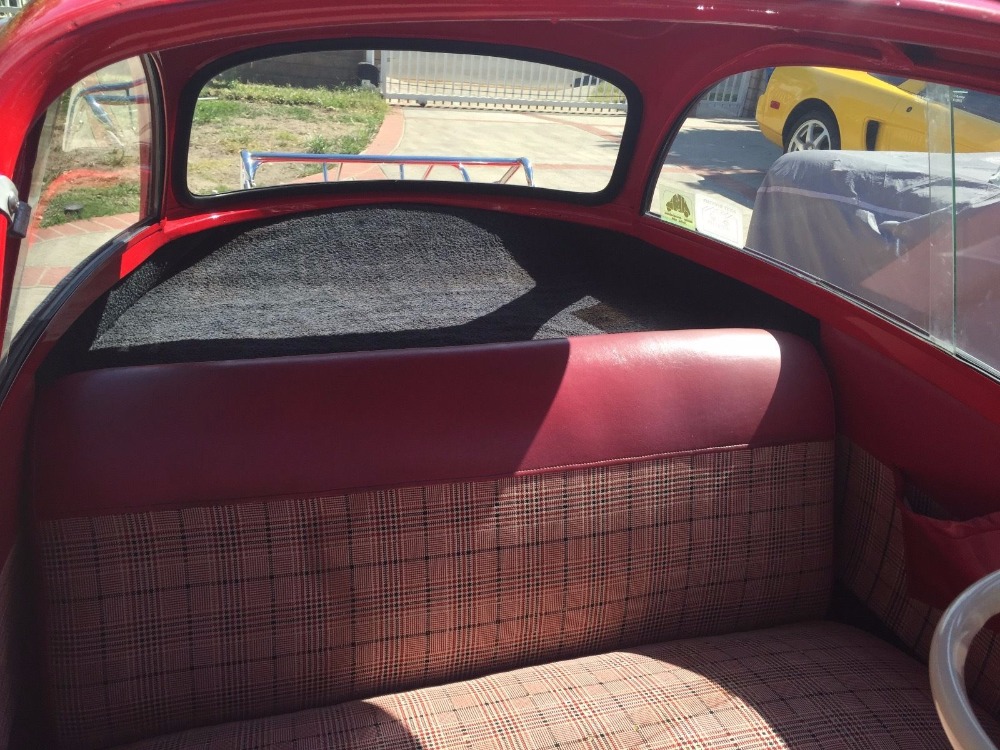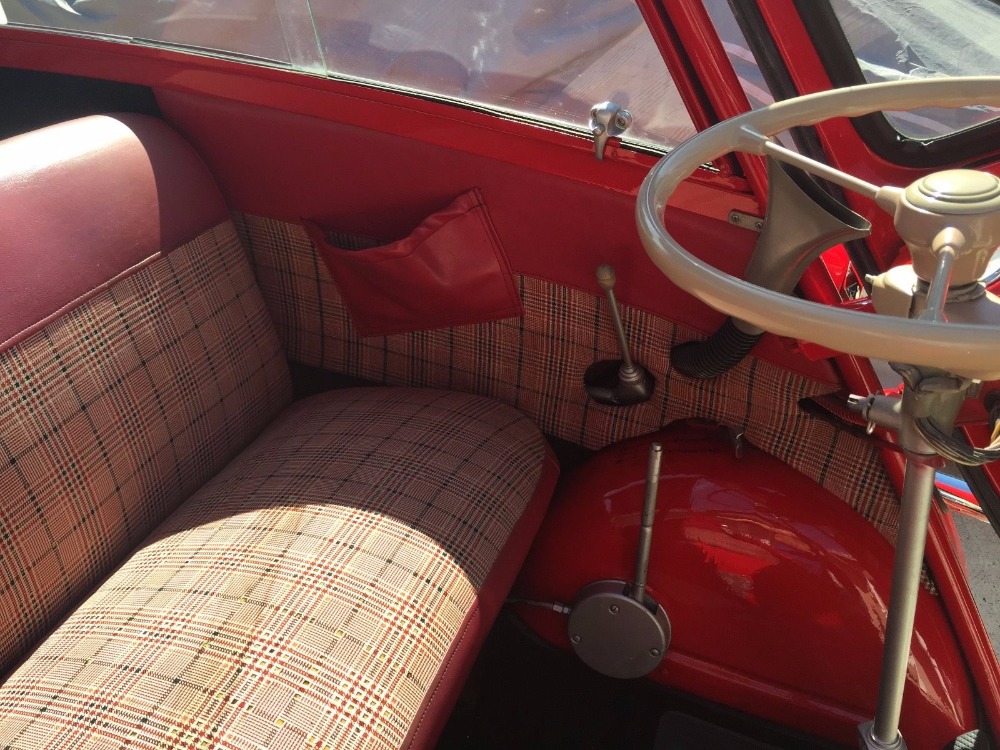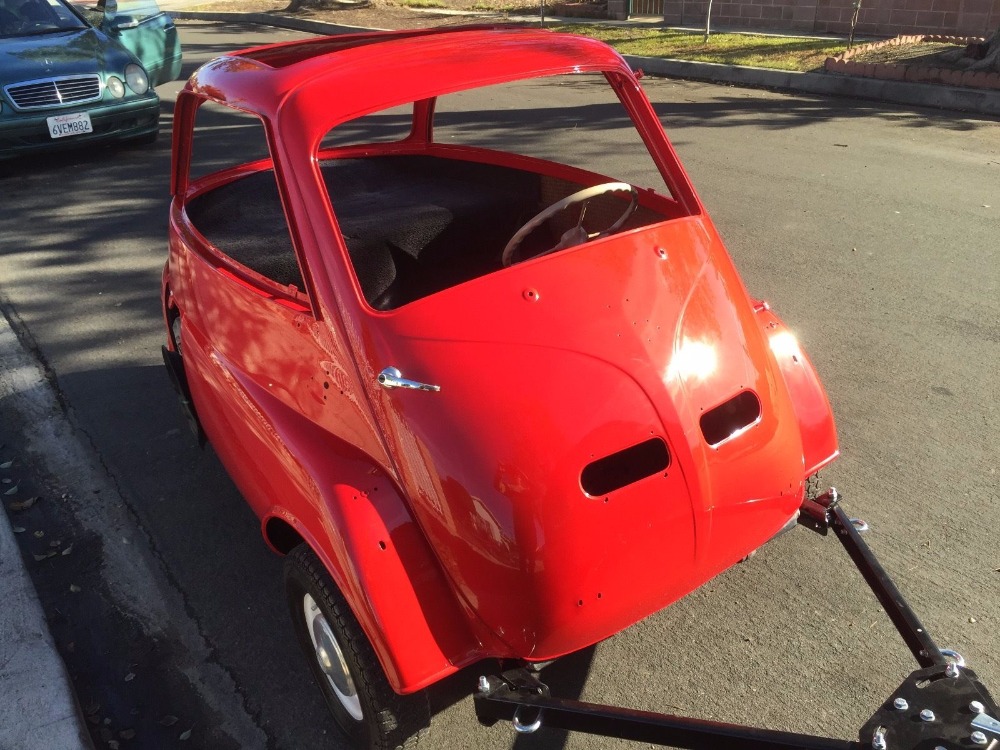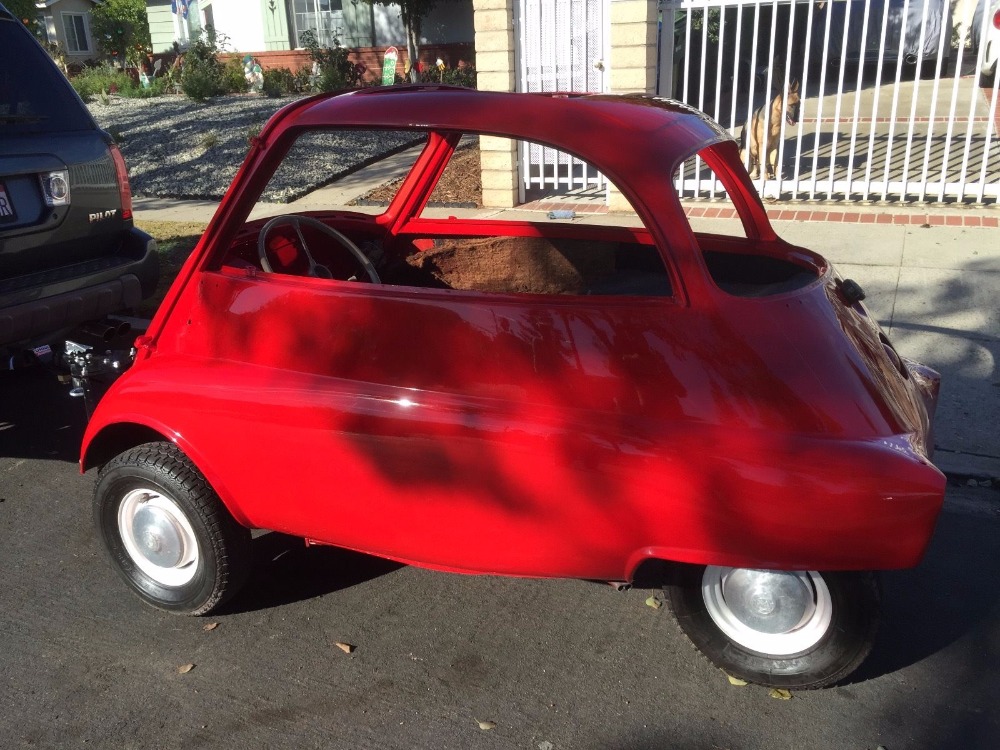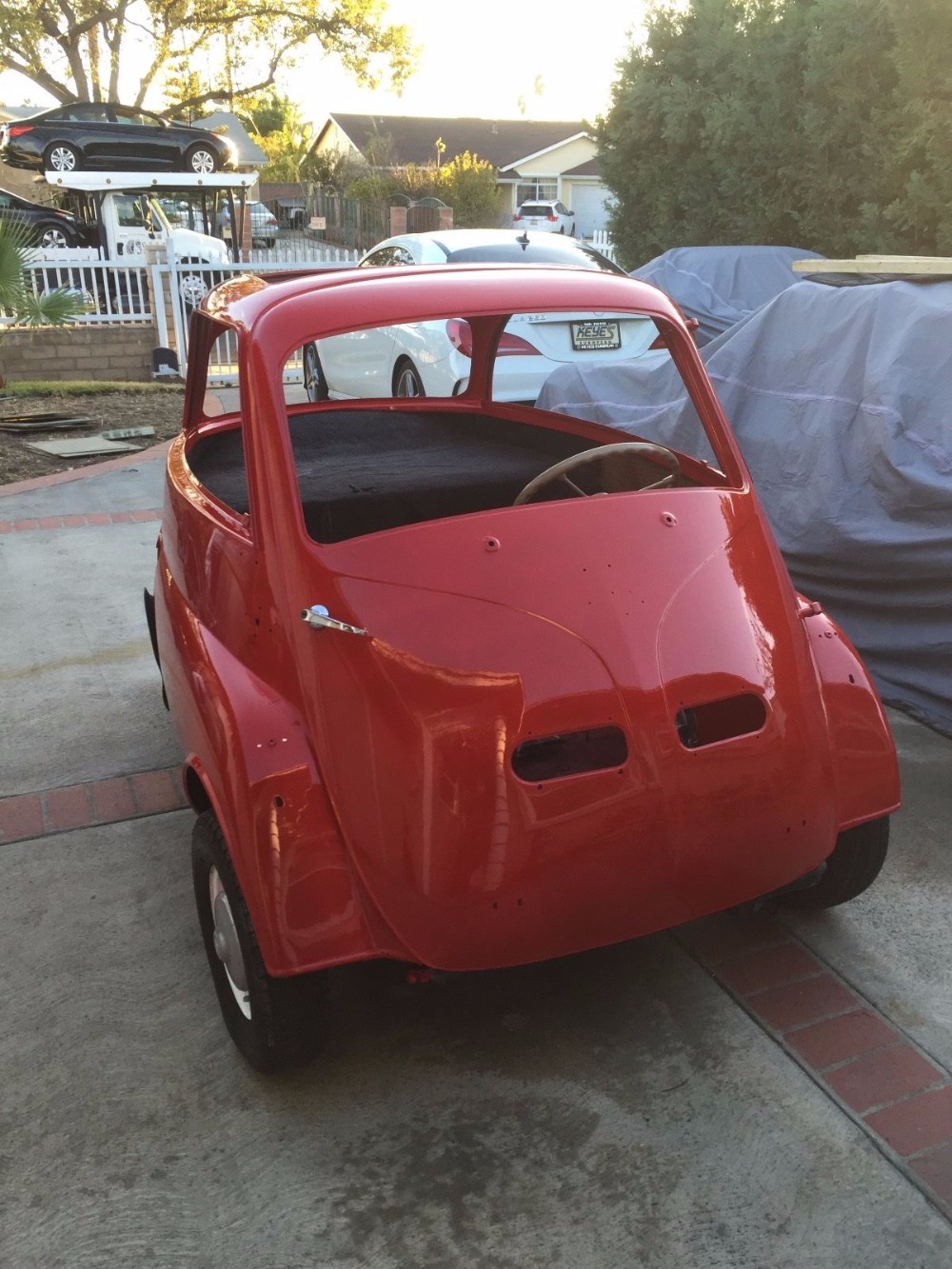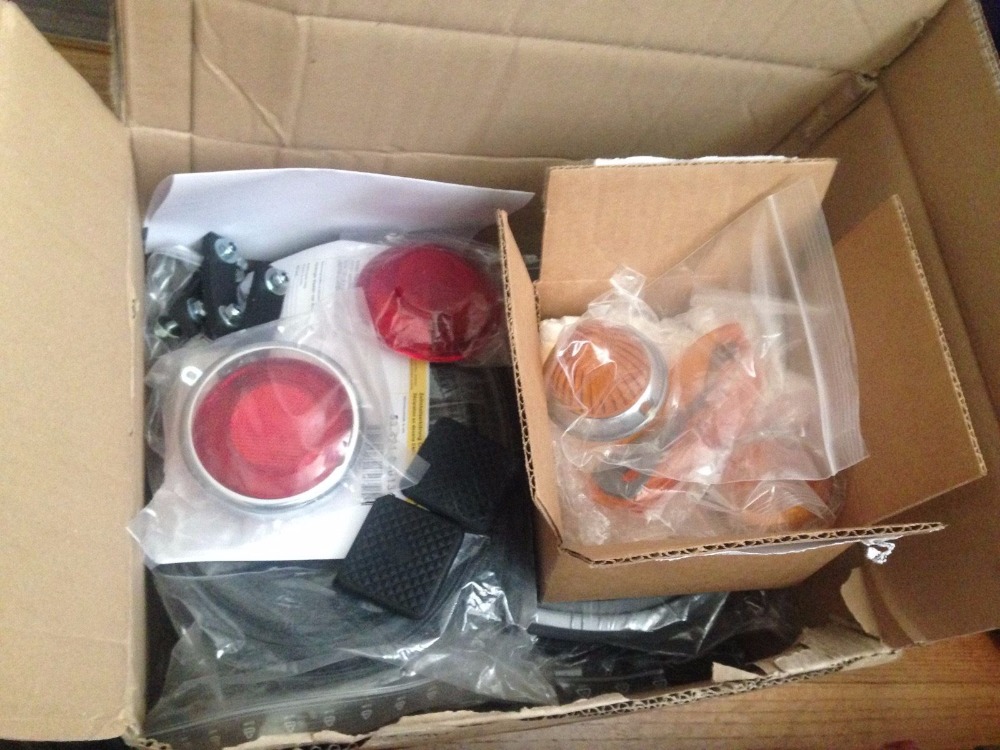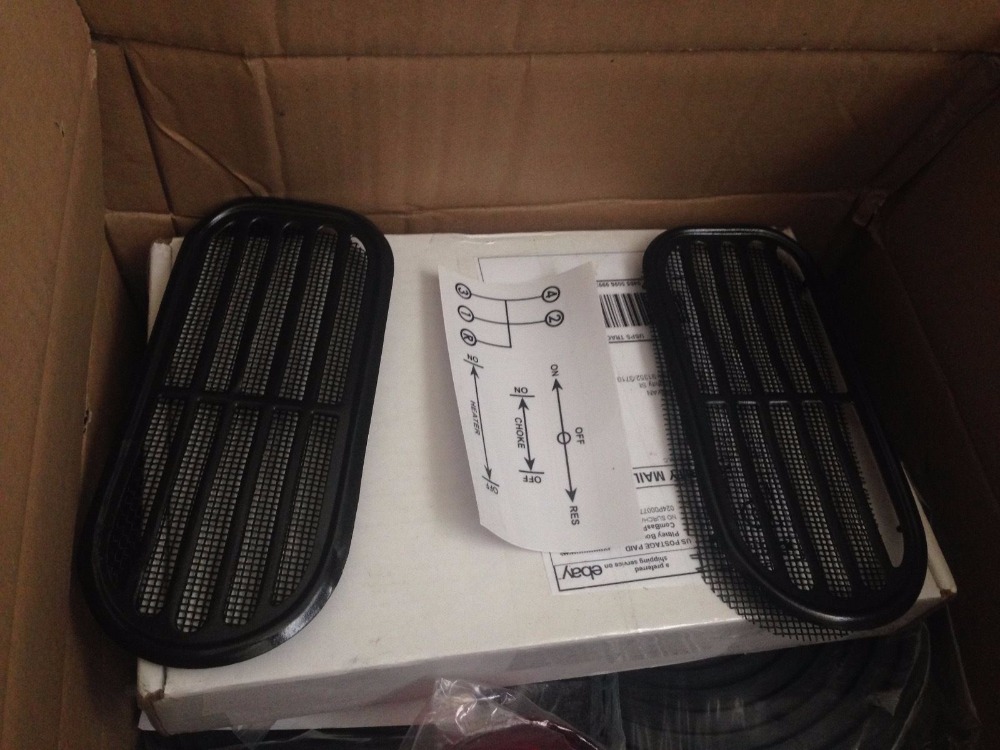 1957 BMW Isetta 300
This is a California Car that was completely stripped down and restored back to the original color. There is nice new Shinny chrome on the exterior as well!
There have only been 2-Owners to this sweet little BMW.
27,809 miles 300cc Enigne 1- Cylinder
There is absolutely NO RUST, no accidents, and no bondo. Mechanical restoration was done about 3 years ago (2014). Car starts, runs and drives fine; it shifts through air gears just as it should. There are no oil leaks. This Isetta is sitting on new tires including the spare. New weather stripping and new rubber gaskets were also installed.
Highly Documented with records. There are two Manuals; One in English and one in German.
All components work: lights, gauges, sliding windows, sun roof.


WE FINANCE/ DELIVER AND SHIP WORLD WIDE
$49,900 $10,000 $39,900 1957 BMW Isetta 300 1-Door 300cc Manual 27,809 Red Red 21857CVO 499084 N/A N/A
HISTORY

In 1956, the government of the Federal Republic of Germany changed the regulations for motor vehicles. Class IV licences issued from that time onward could only be used to operate small motorcycles and could no longer be used to operate motor vehicles with a capacity of less than 250 cc. At the same time, the maximum capacity allowed for the Isetta's tax category was 300 cc. Class IV licences issued before the change in the regulations were grandfathered and allowed to be used as before.[citation needed]

This change in regulations encouraged BMW to revise their Isetta microcars. In February 1956 a 300cc engine was introduced. The engineers enlarged the single cylinder to a 72 mm (2.8 in) bore and 73 mm (2.9 in) stroke, which gave a displacement of exactly 298 cc; at the same time, they raised the compression ratio from 6.8 to 7.0:1. As a result, the engine power output rose to 10 kW (13 hp) at 5200 rpm, and the torque rose to 18.4 Nm (13.6 ftlbf) at 4600 rpm. The maximum speed remained at 85 km/h (53 mph), yet there was a marked increase in flexibility, chiefly noticeable on gradients.

In October 1956, the Isetta Moto Coupe DeLuxe (sliding-window Isetta) was introduced. The bubble windows were replaced by longer, sliding side windows.