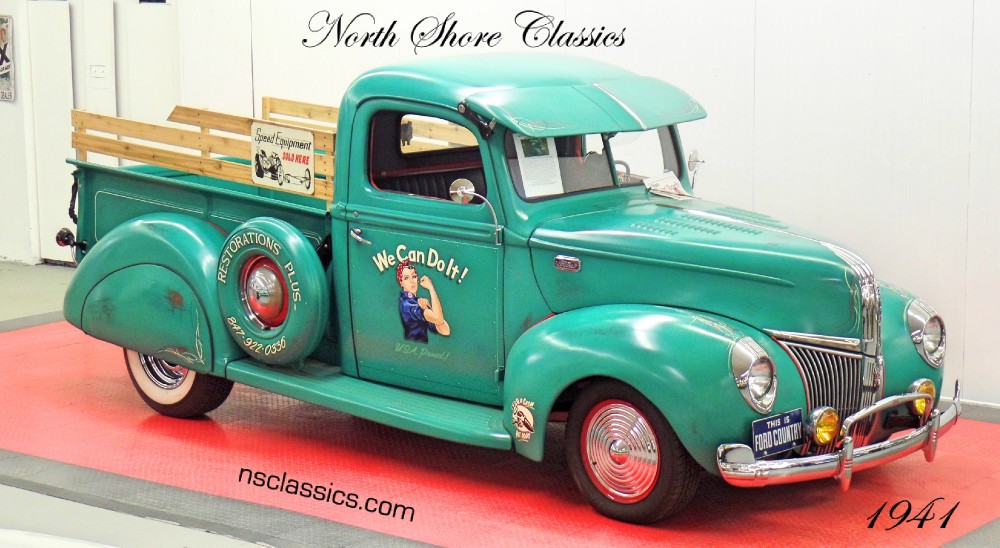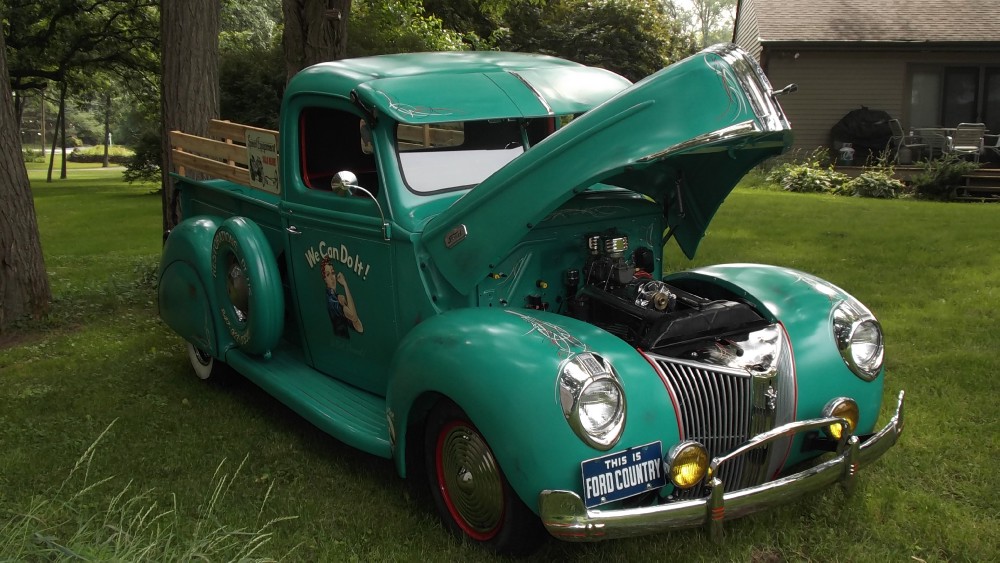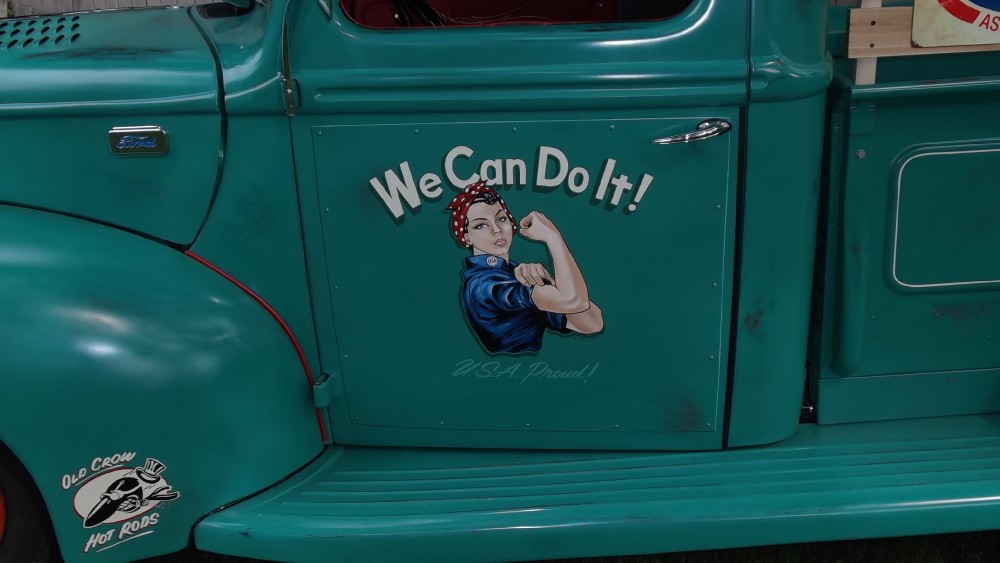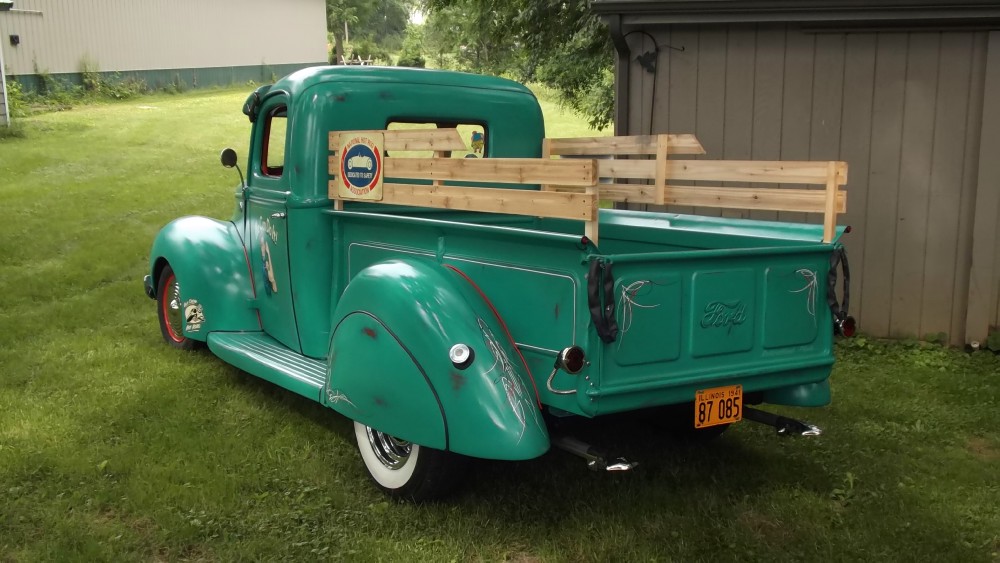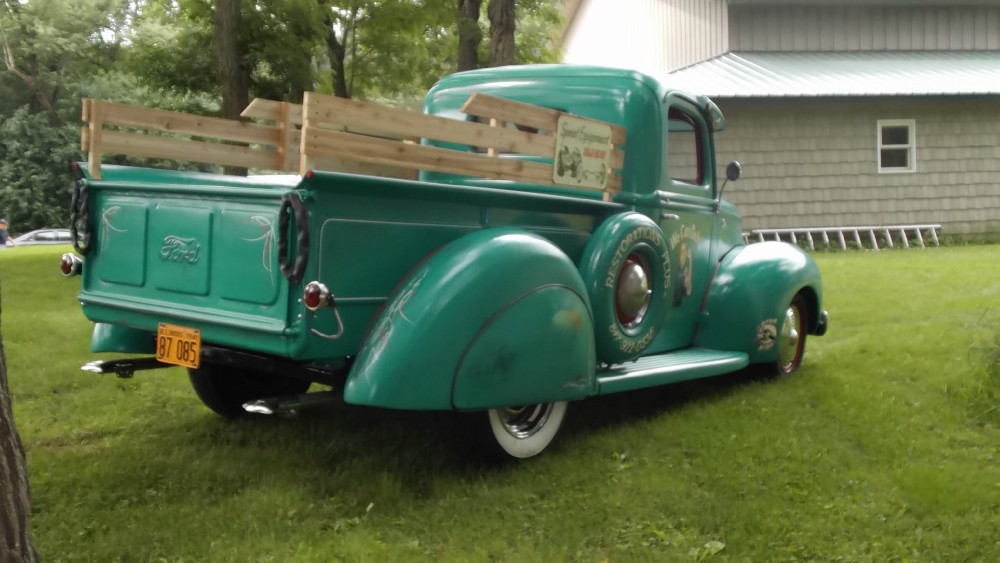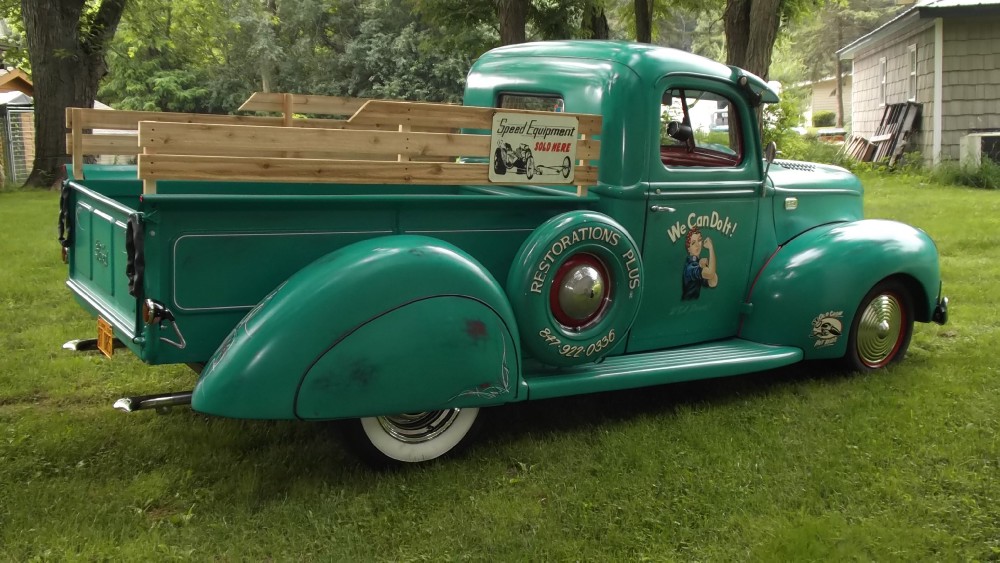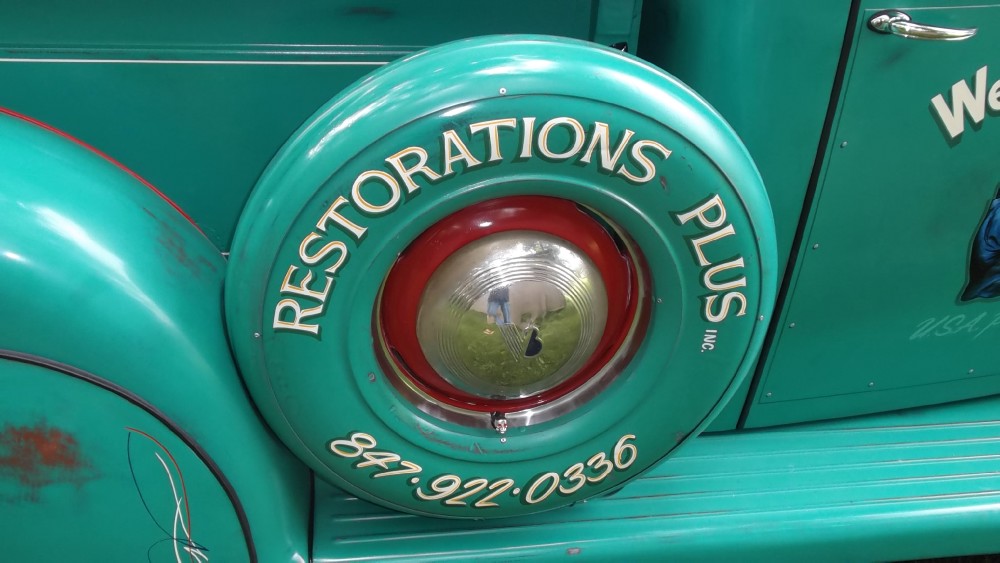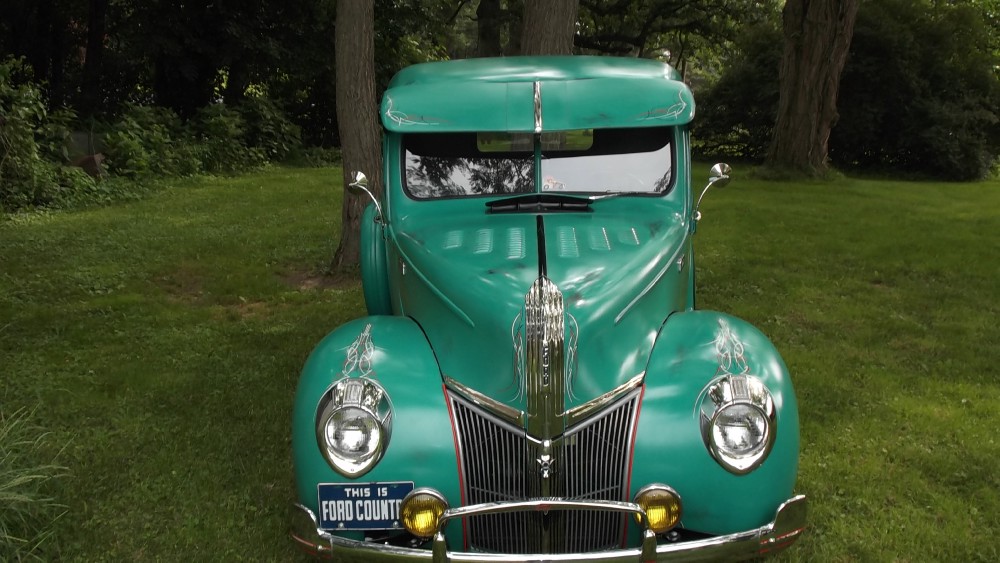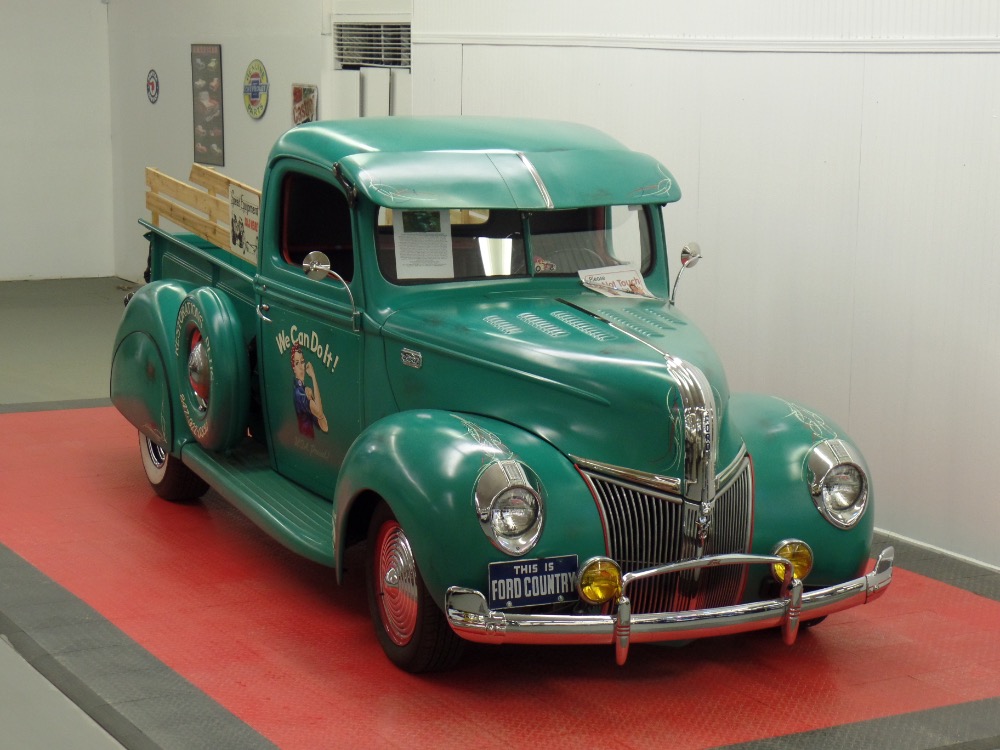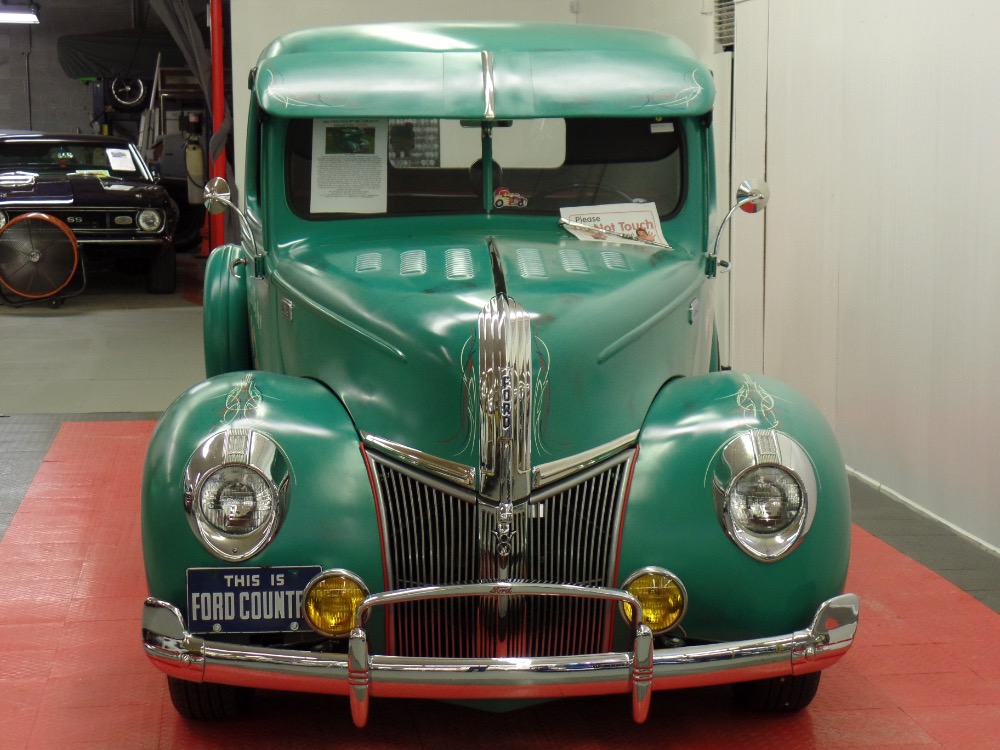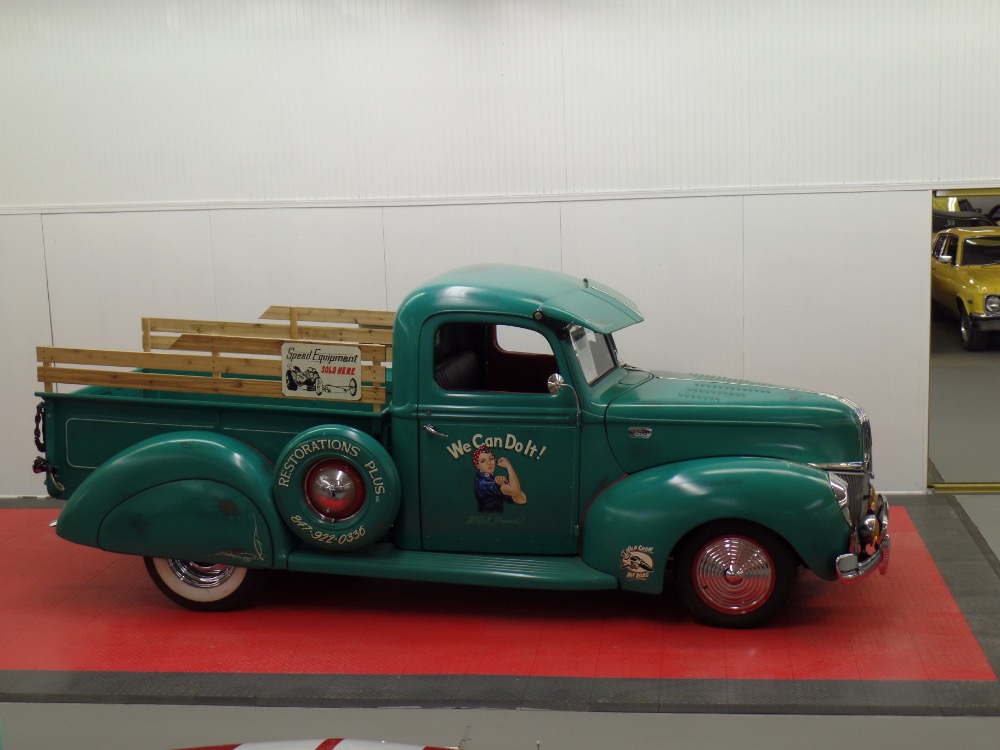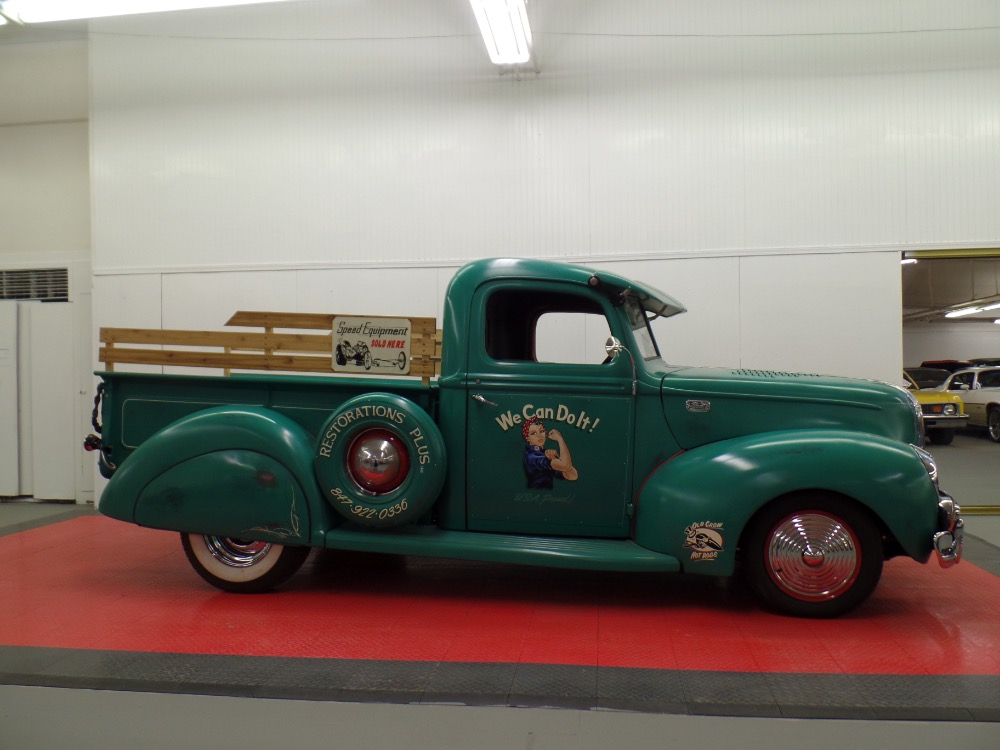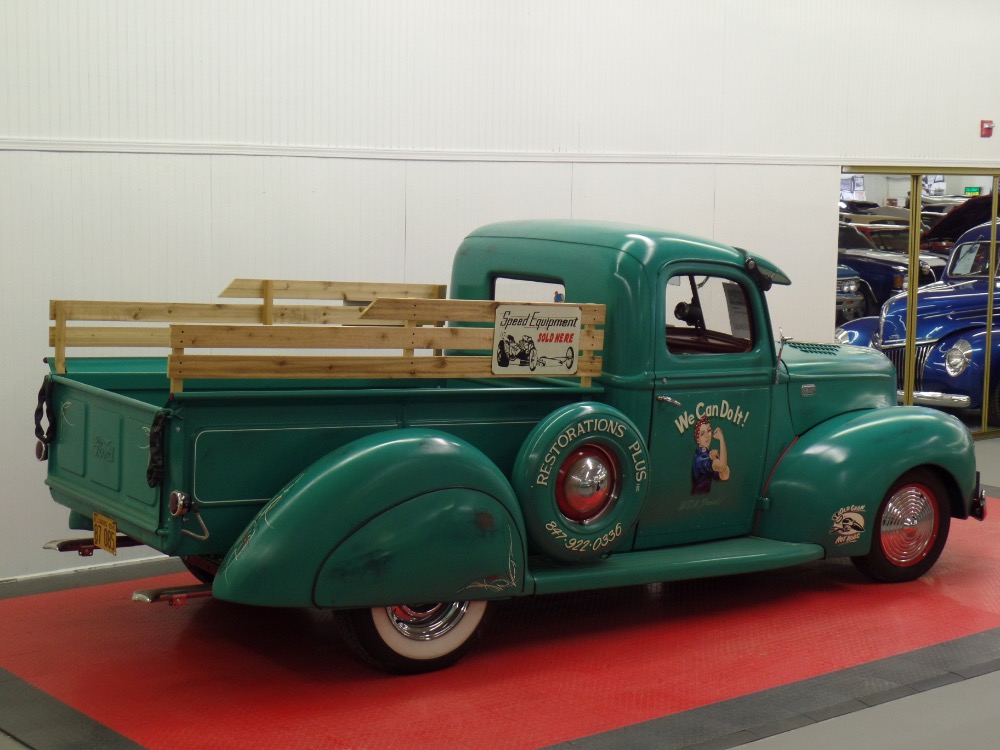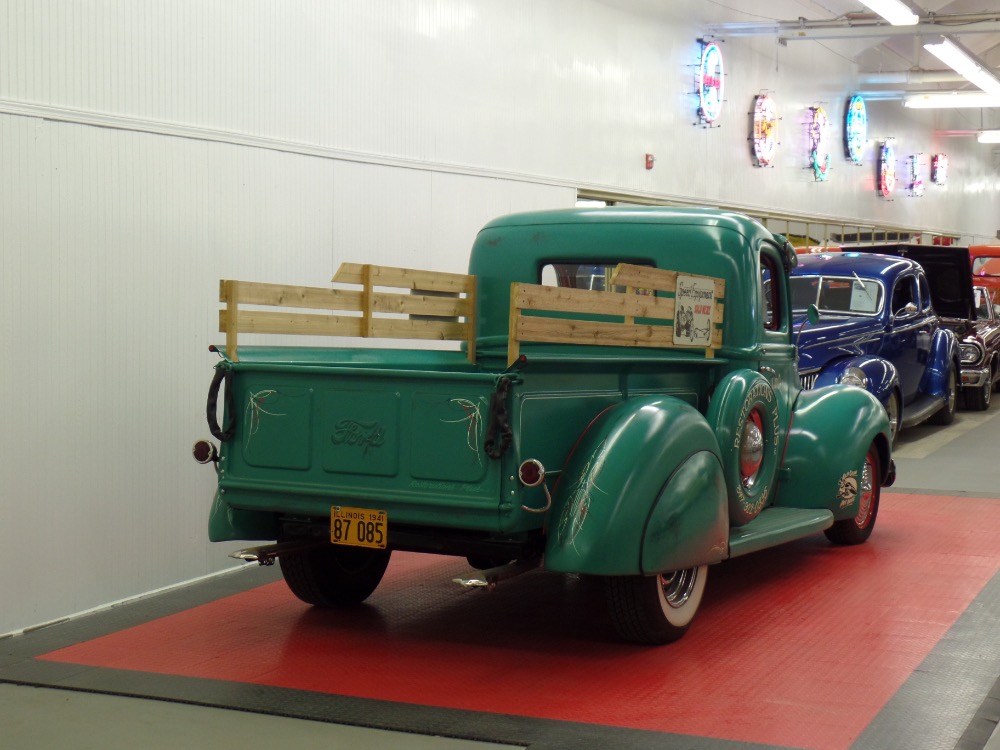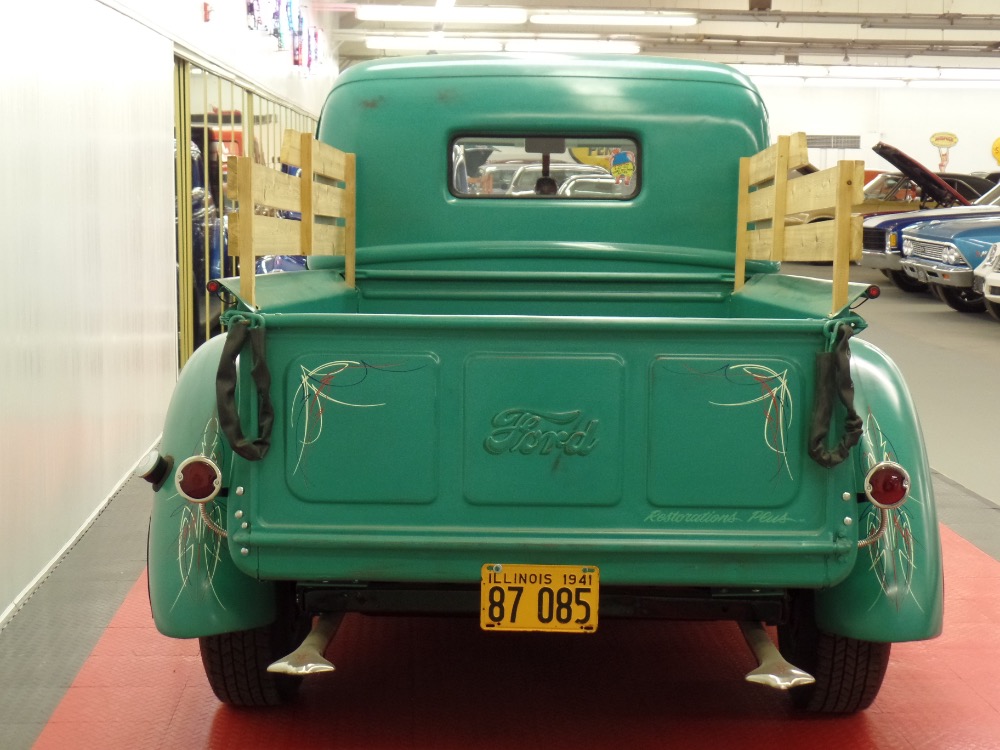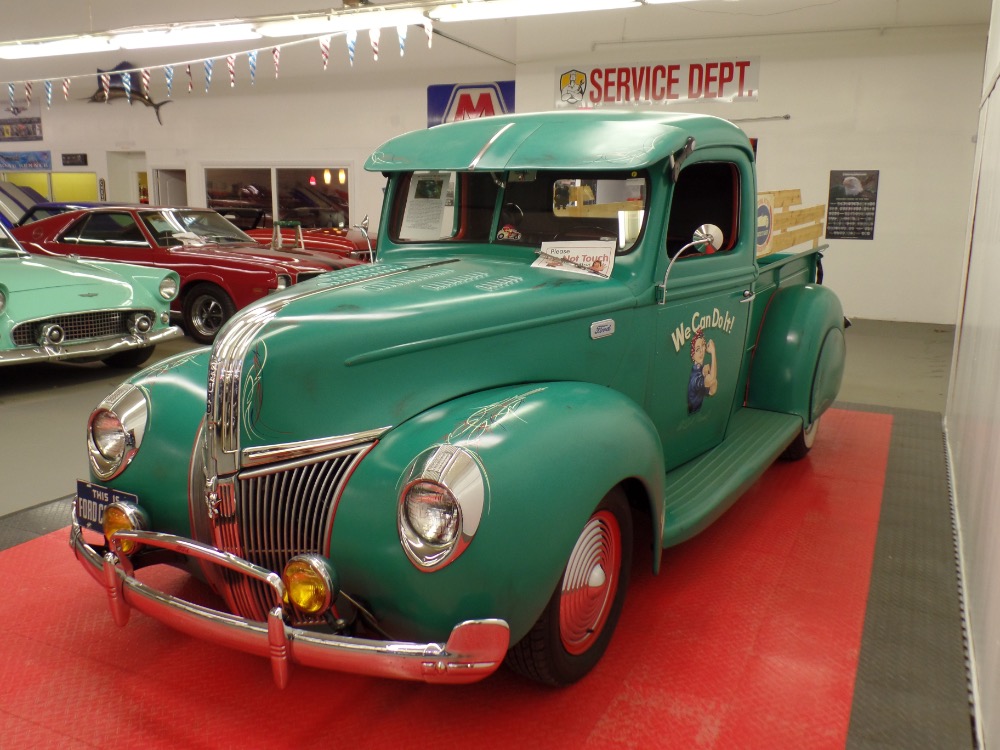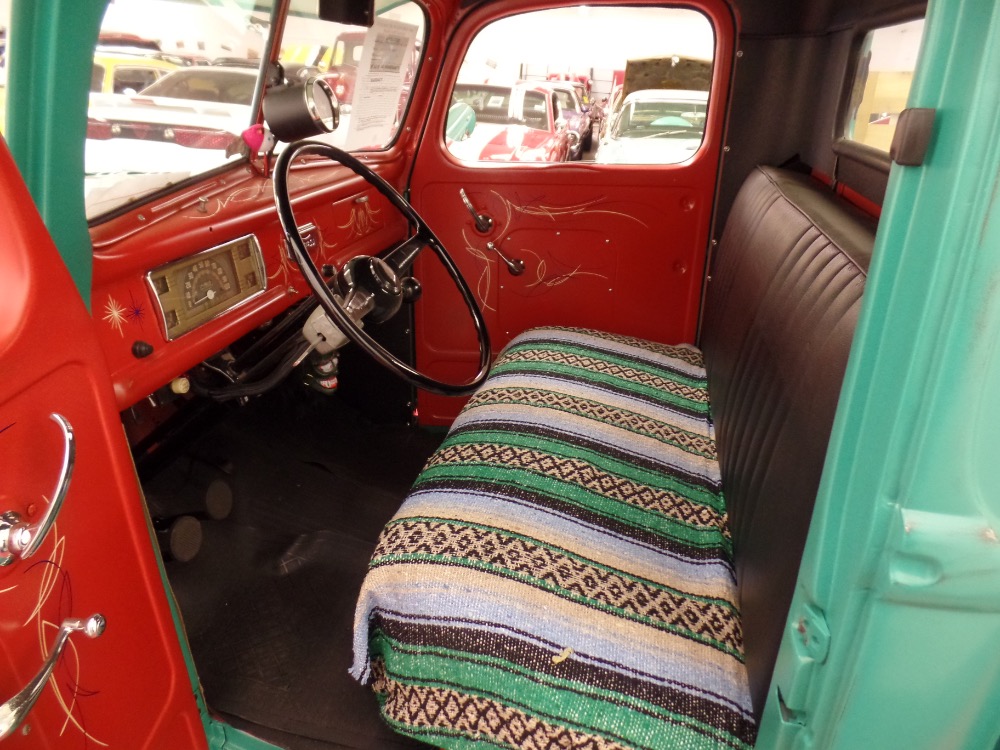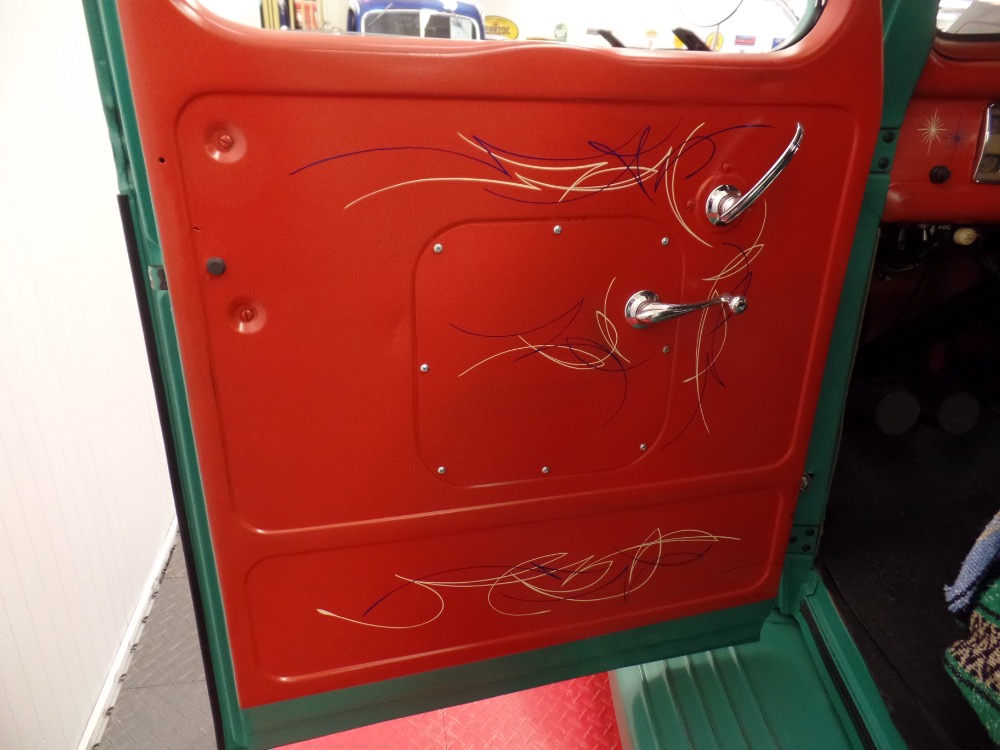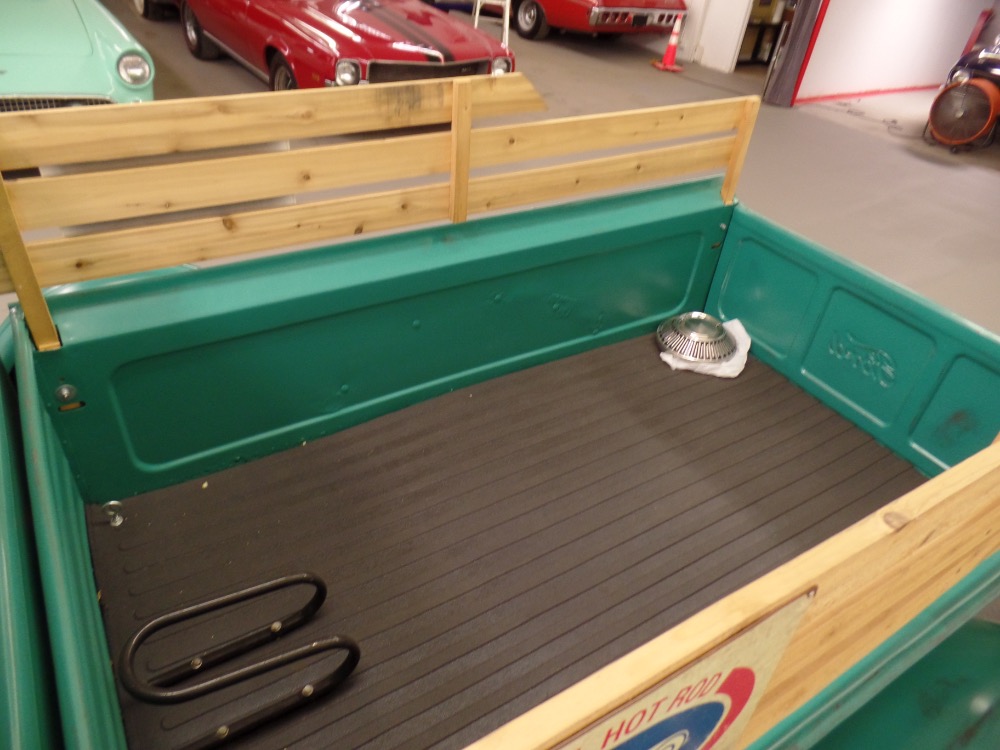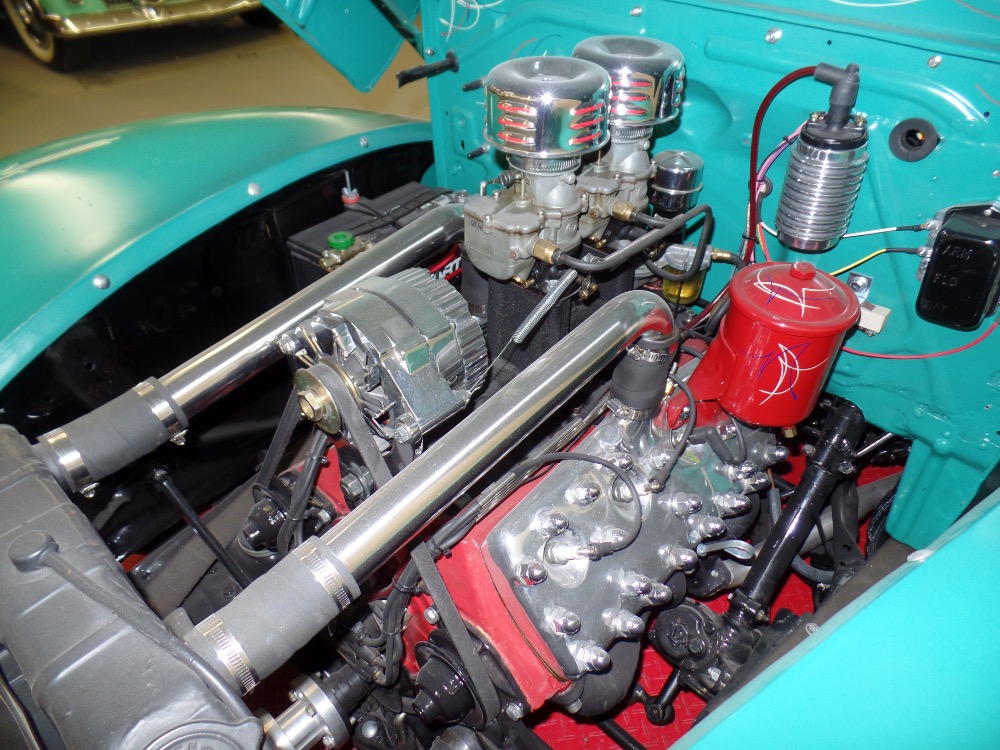 This 1941 Half-Ton Ford Pick-Up Truck has a Distressed looking turquoise hightlighted, worn patina look by Joe Filek at Captain American Design in Hampshire. Art work and lettering by Ricky of West Dundee. The upholstery rebuilt stock seats covered with a traditional Mexican blanket. The Chassis is the 1941 Ford pick-up frame refurbished to like-new condition. Front suspension is a Super Bell 4-inch dropped I-beam axle, super slide transverse spring, mono tube shocks polished. Rear suspension is cut and lowered 3 inches, rebuilt stock (banjo) rear end with 4:11 gears, mono tube shocks polished. Front and rear brakes are new four-wheel (juics) hydraulic. Front tires are Futura radial size P185/65R15 mounted on stock wheels. Rear tires are Futura radial size P225/75R15 Whitewall on chrome reverse wheels. Drivetrain (right) 1949 Ford Flathead V-8 "8BA" block fitted with Isky 3/4 Race camshaft, Lincoln Zephyr valve springs, Jahns racing pistons, Scat connecting rods, Denver "Cheater" aluminum heads, Edelbrock dual intake manifold with twin No. 97 Stromberg carburetors, Speedway headers. Transmission is a rebuilt factory three-speed manual with 1940 Ford passenger car column-mounted gear shift selector. Incidentals include 12-volt electrical system, passenger side bed mounted external spare tire, dual factory (modified) fog lamps, Fulton brand sun visor, 1940 Ford passenger car steering wheel.

Located at our dealership

WE FINANCE/DELIVER AND SHIP WORLD WIDE!