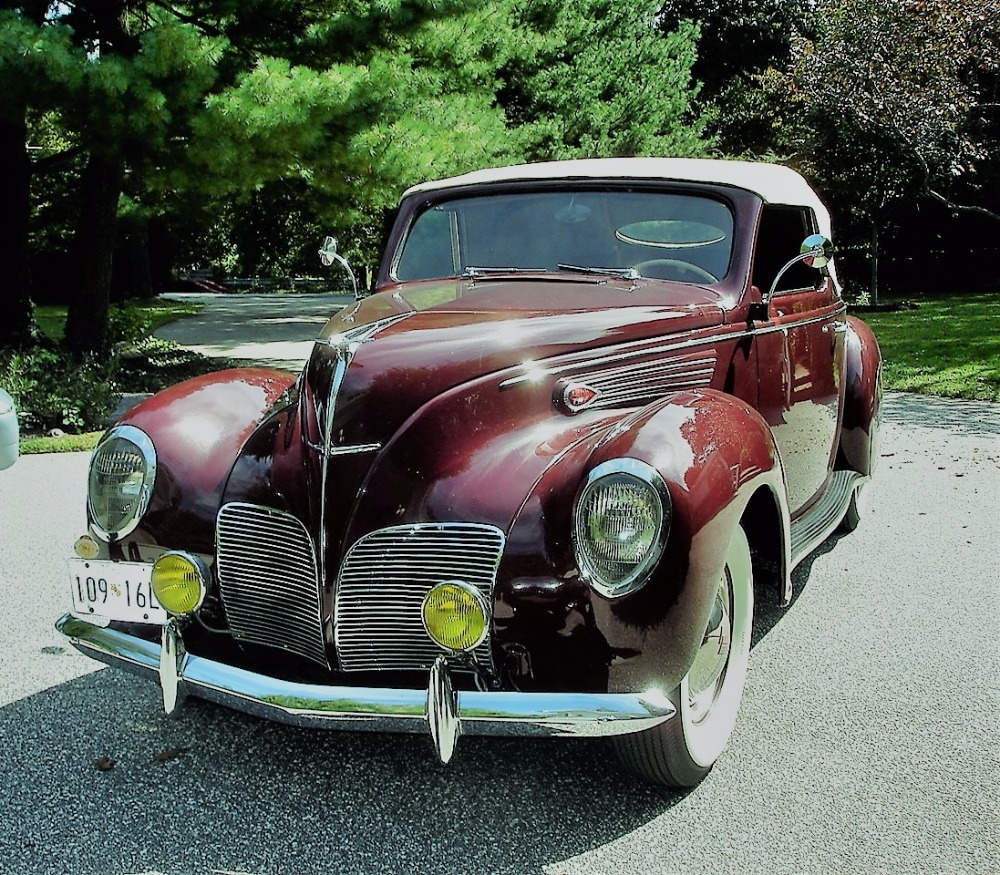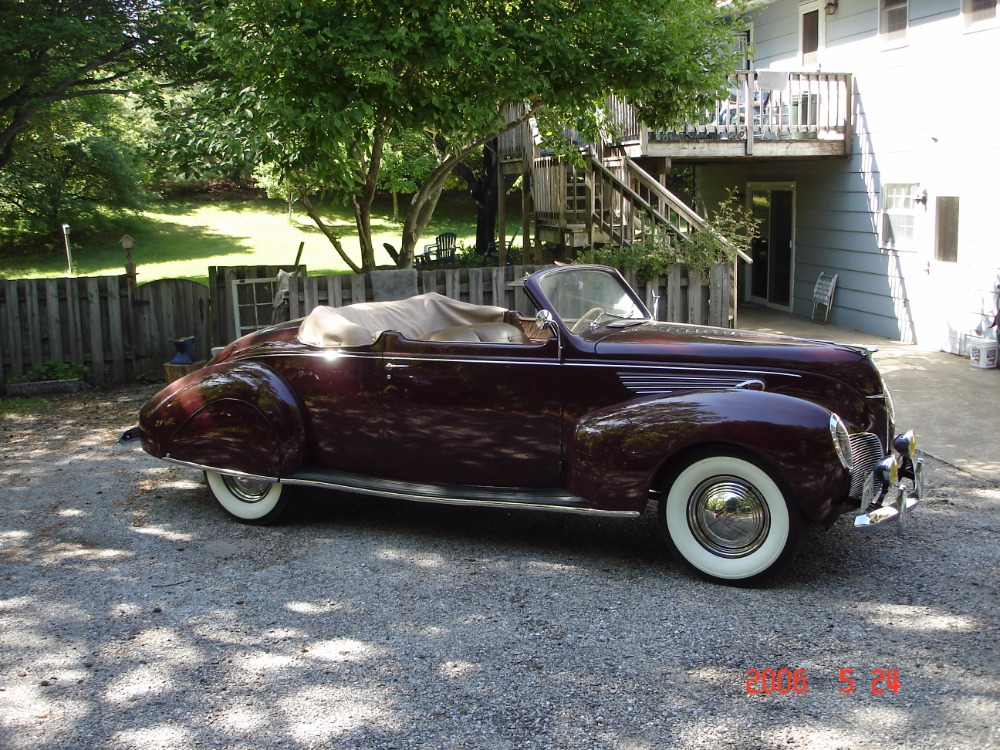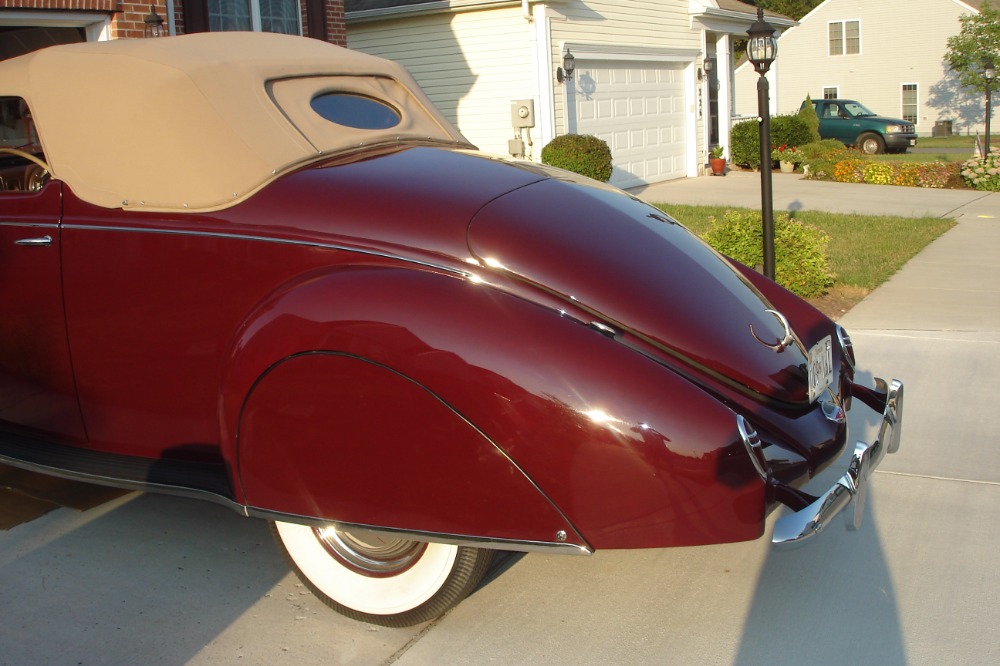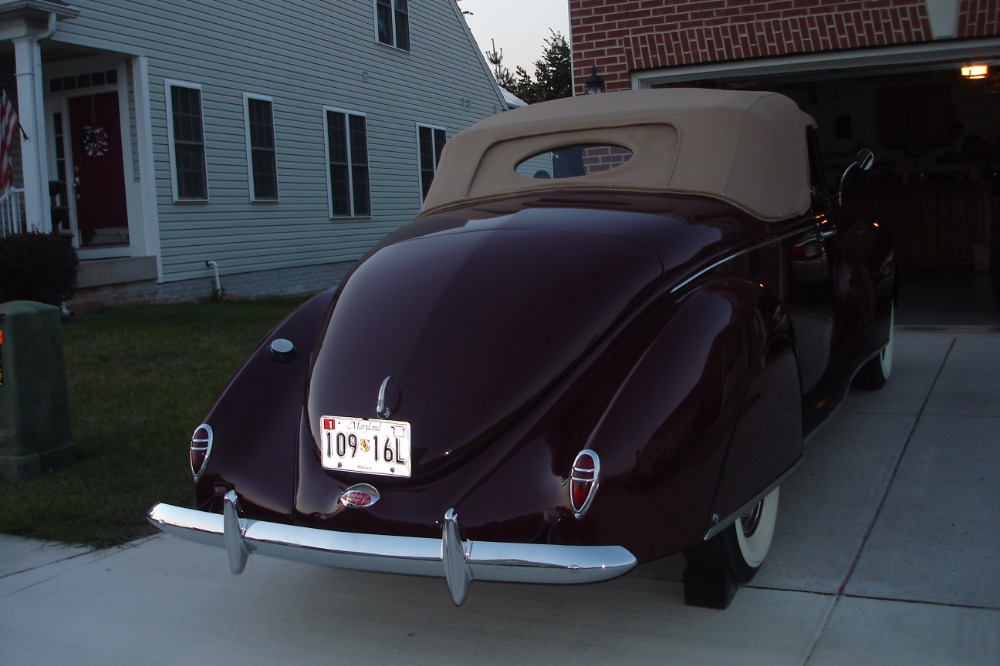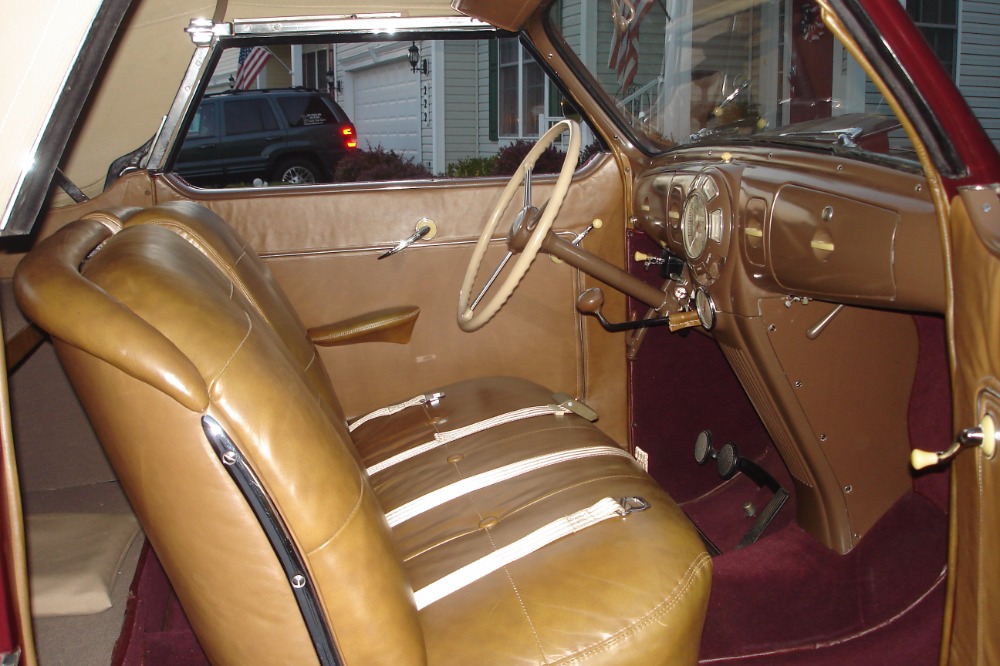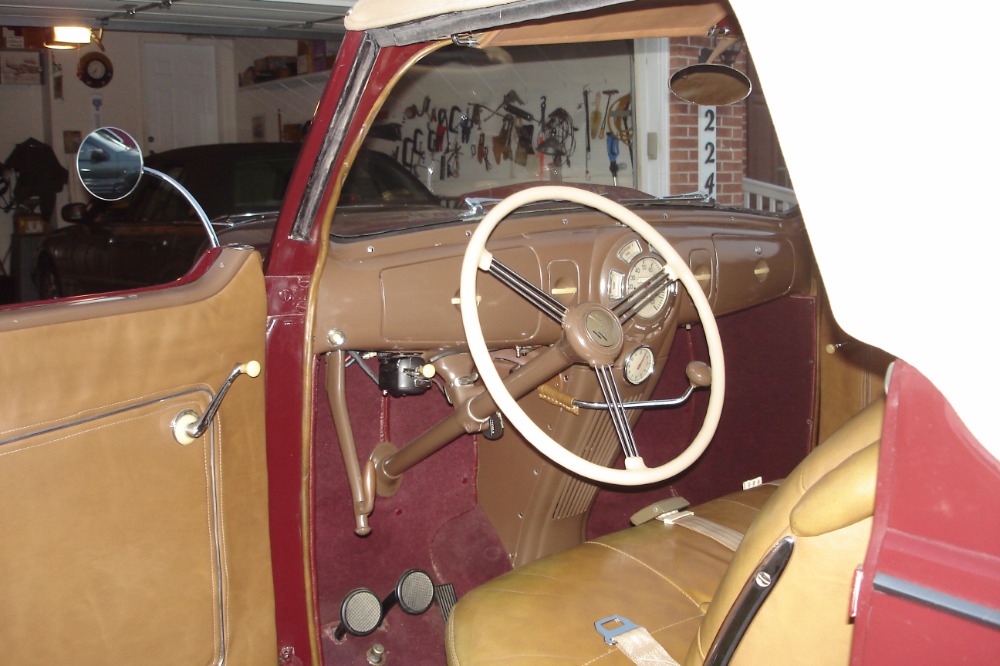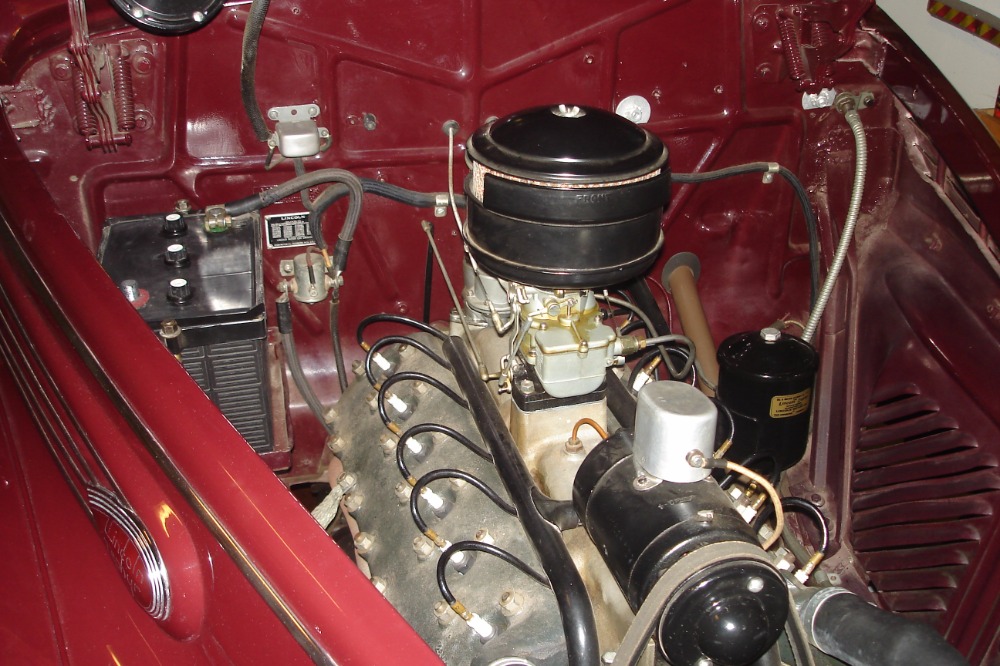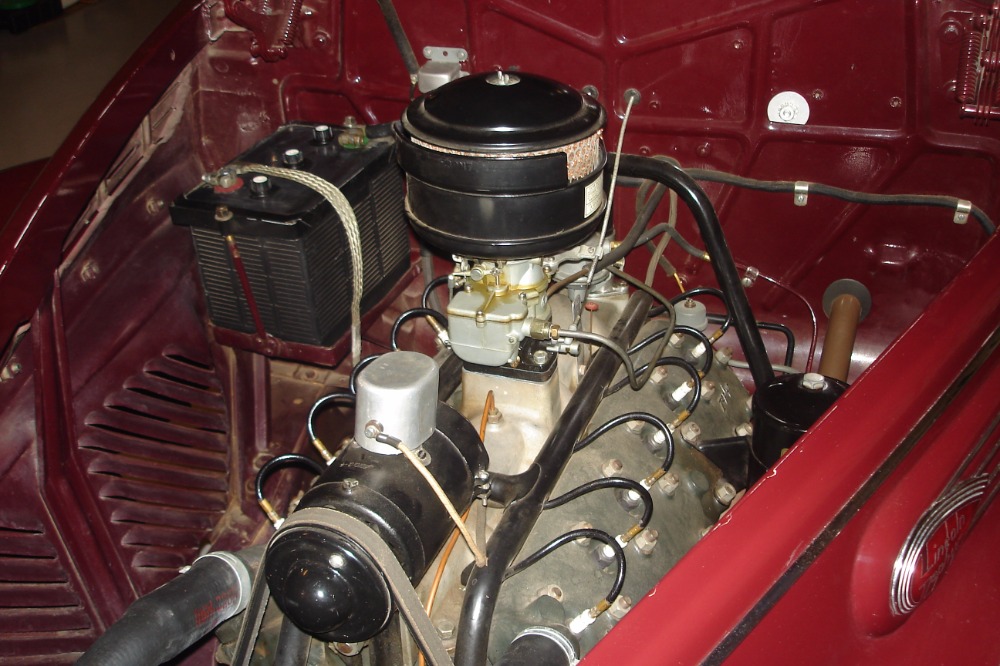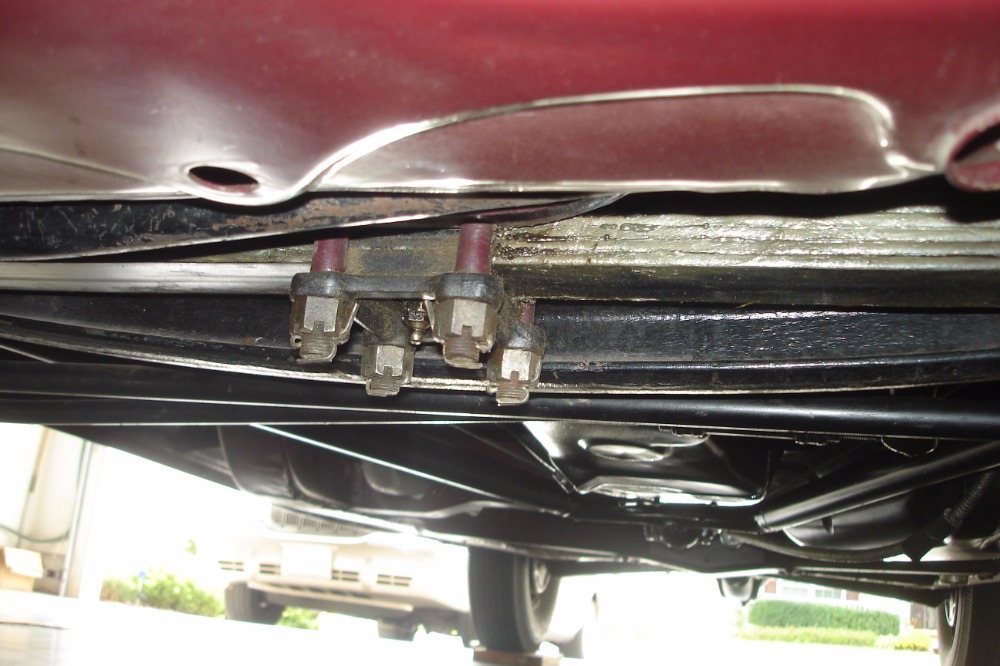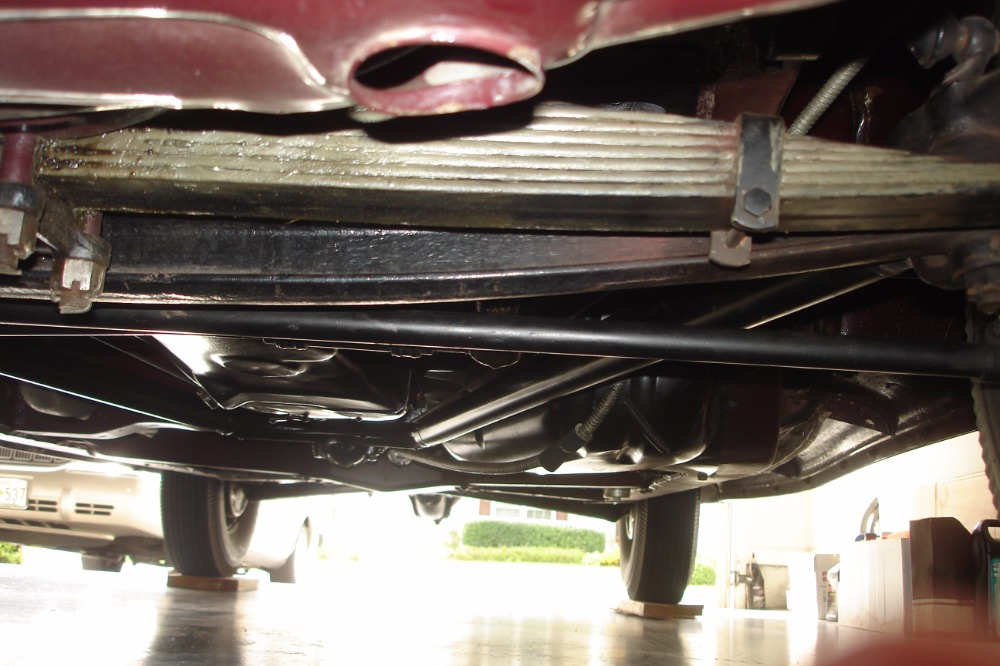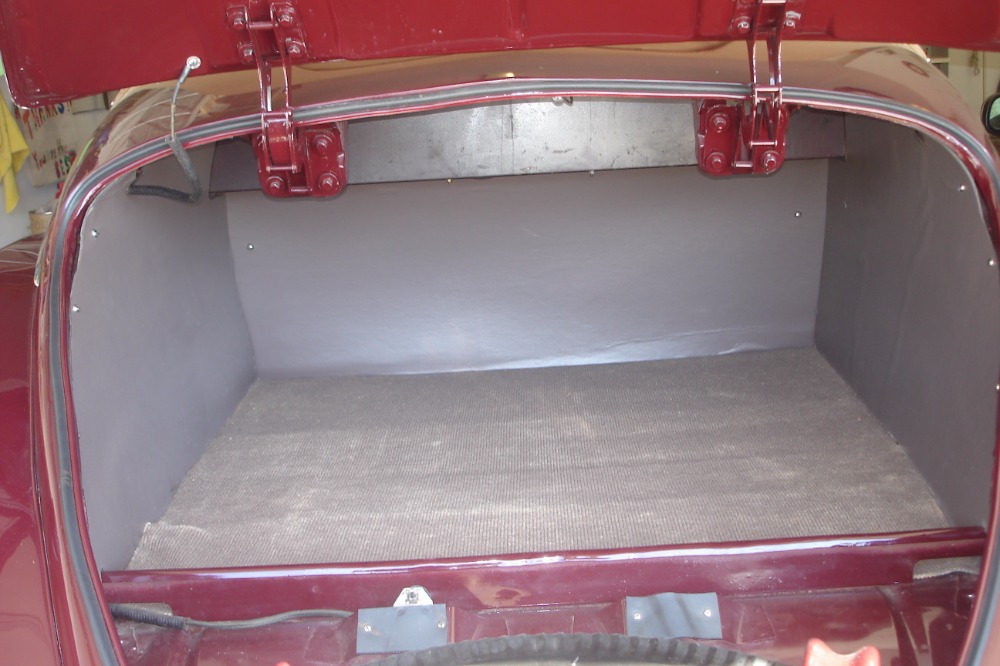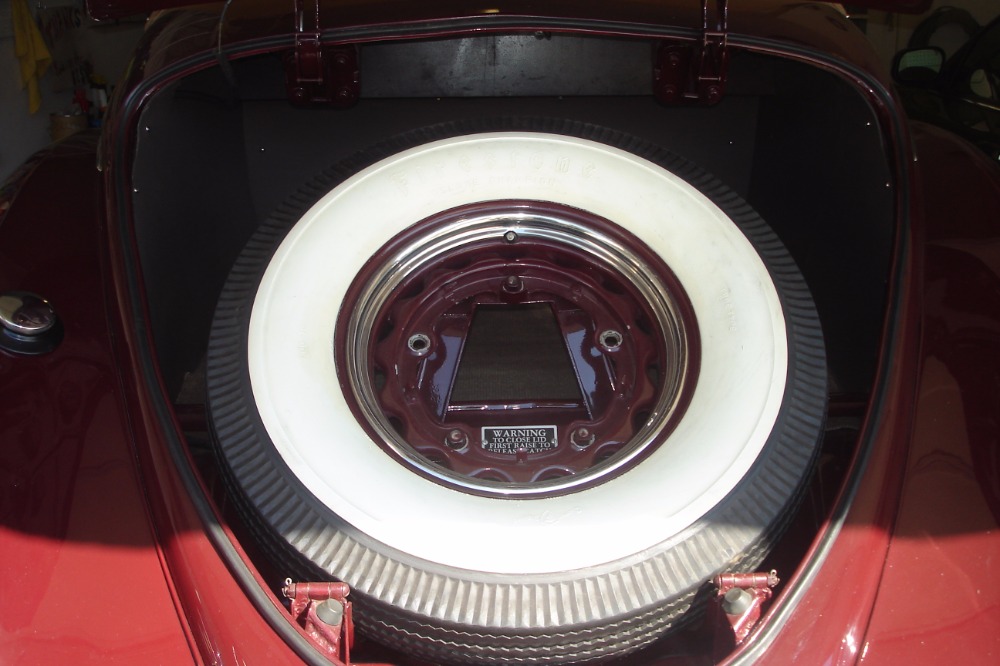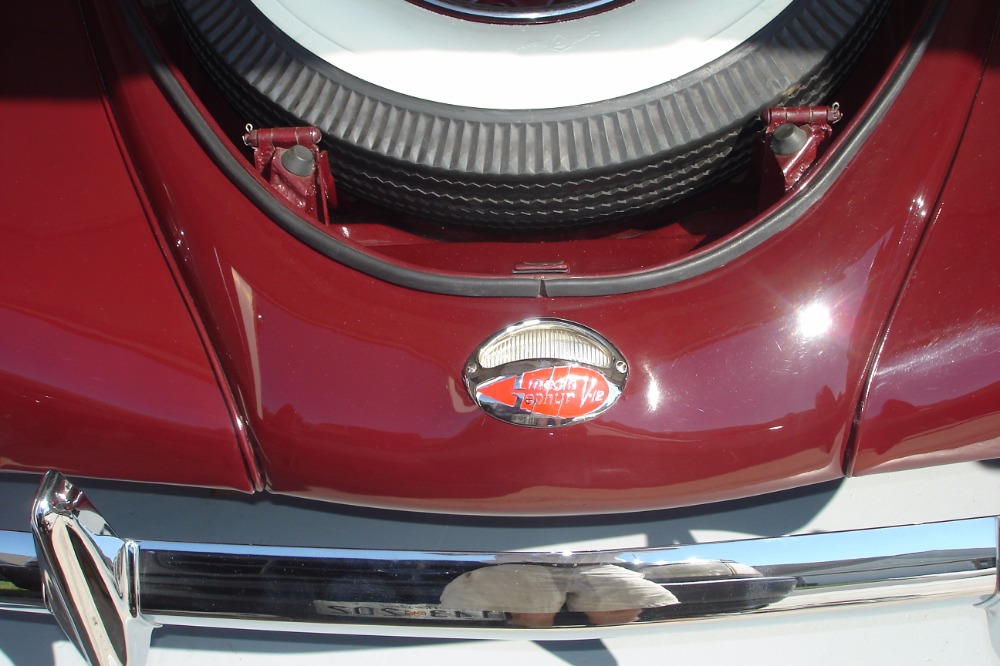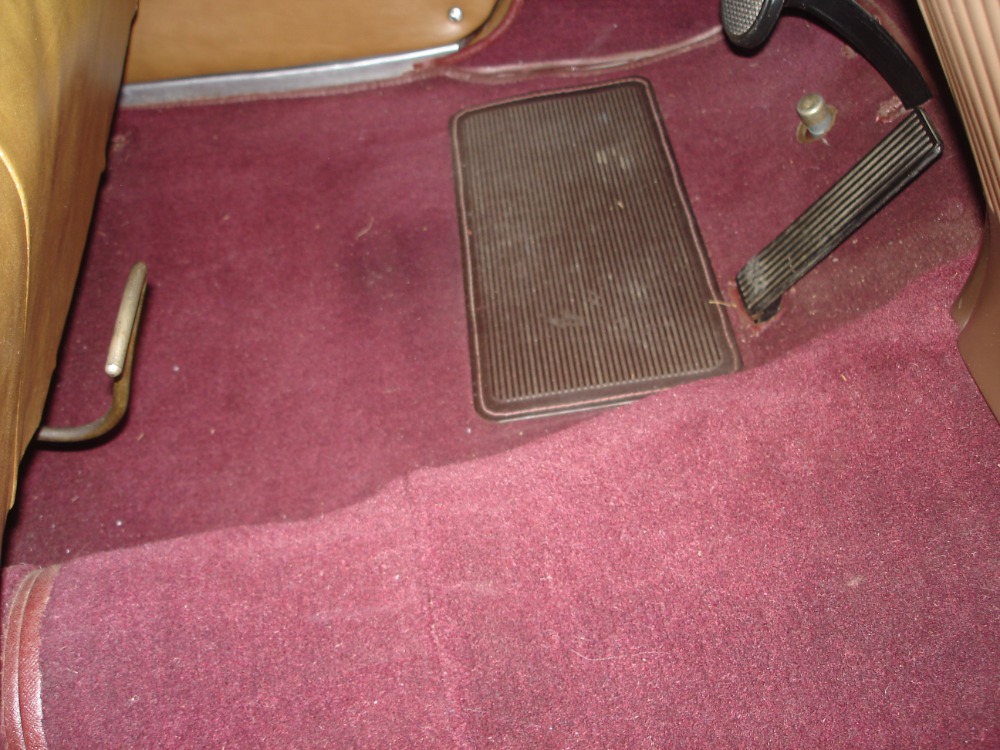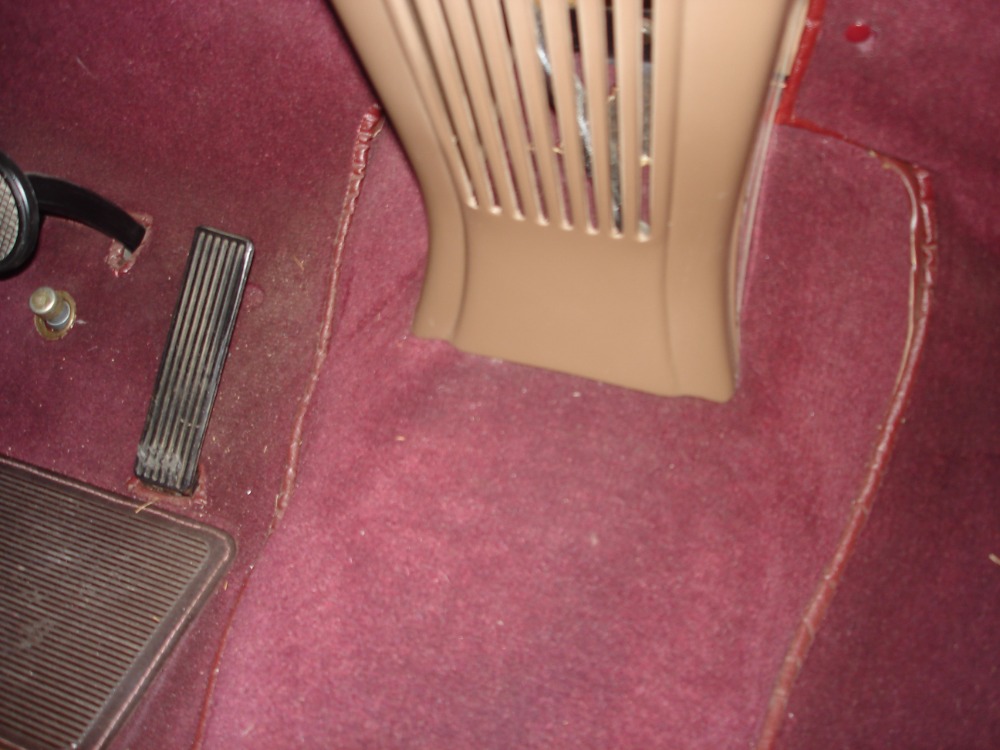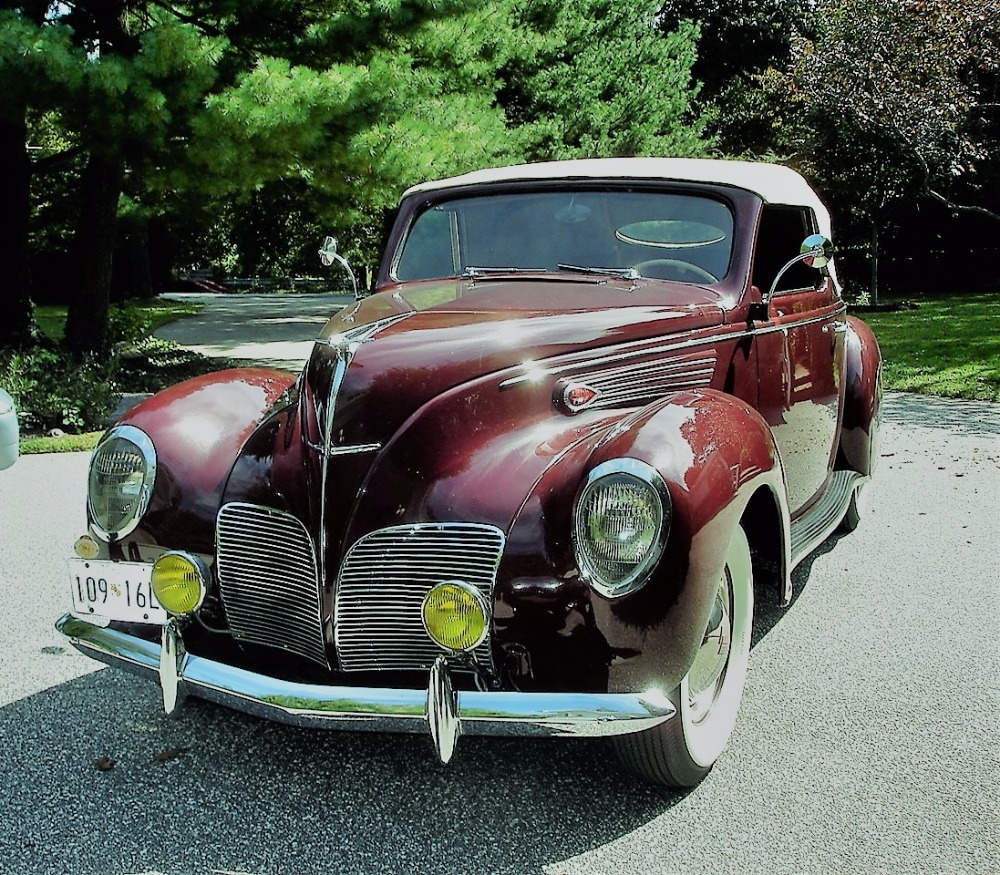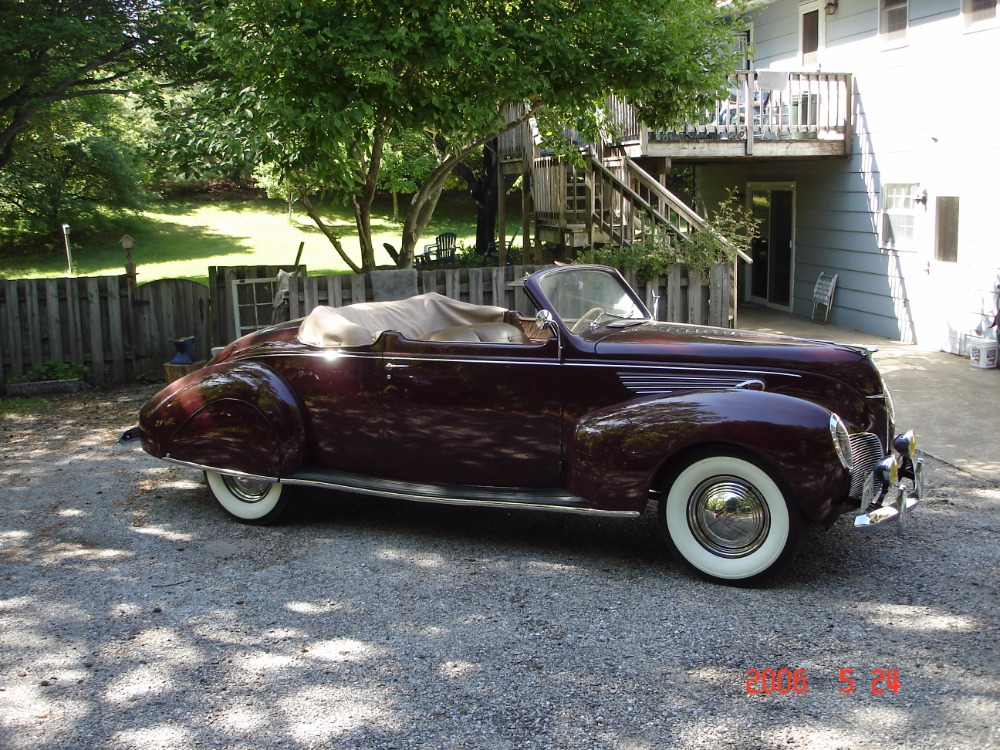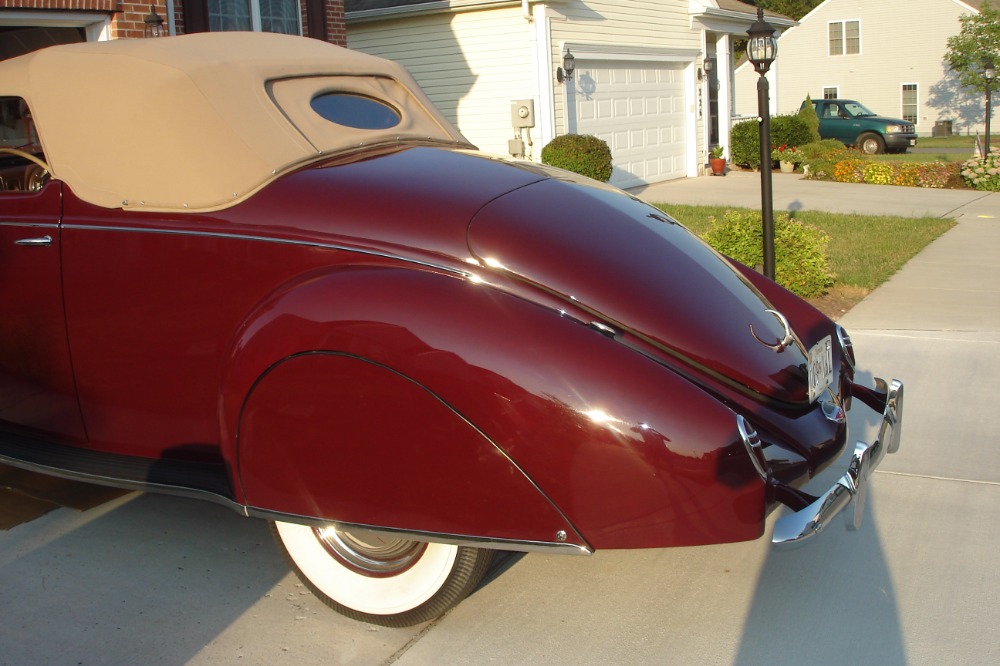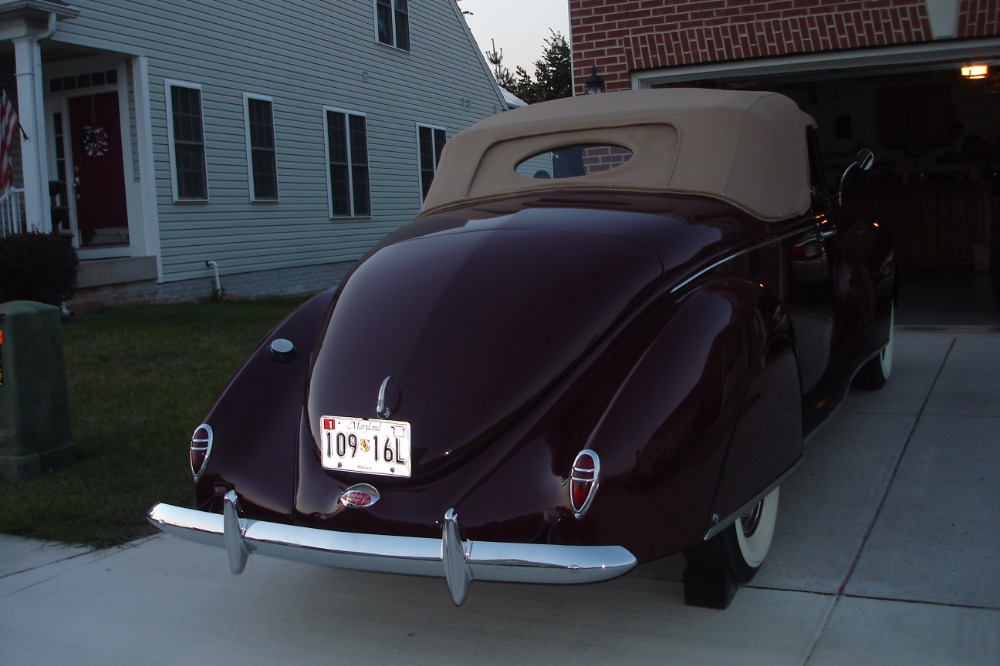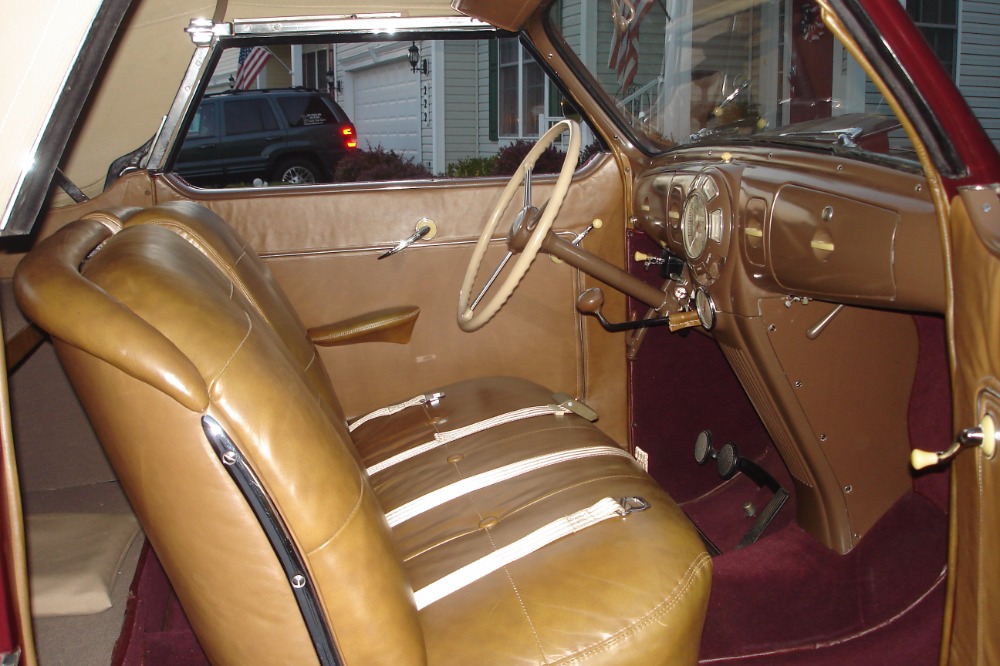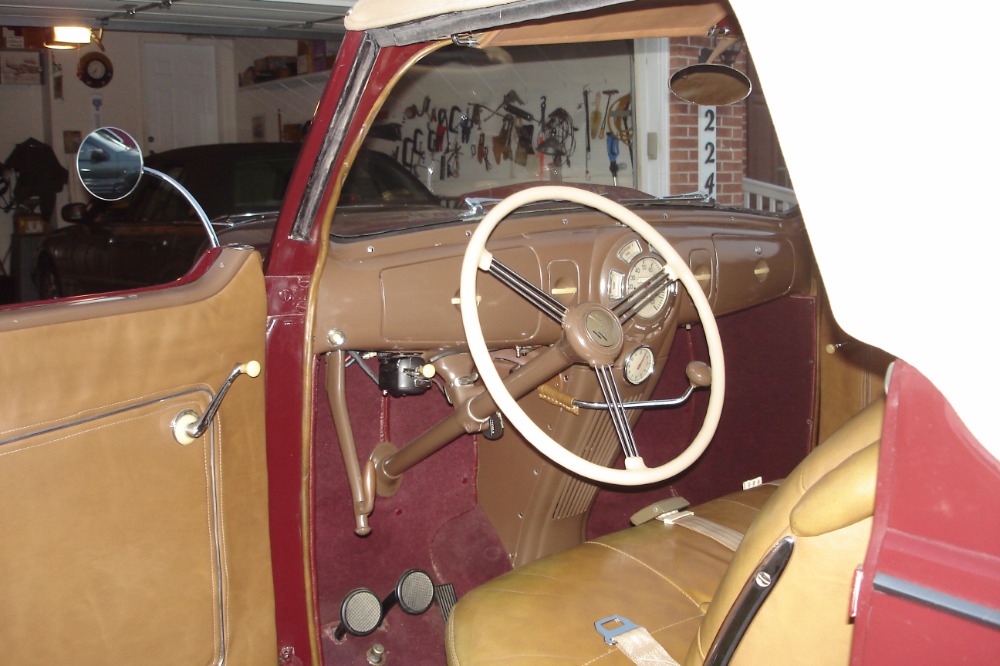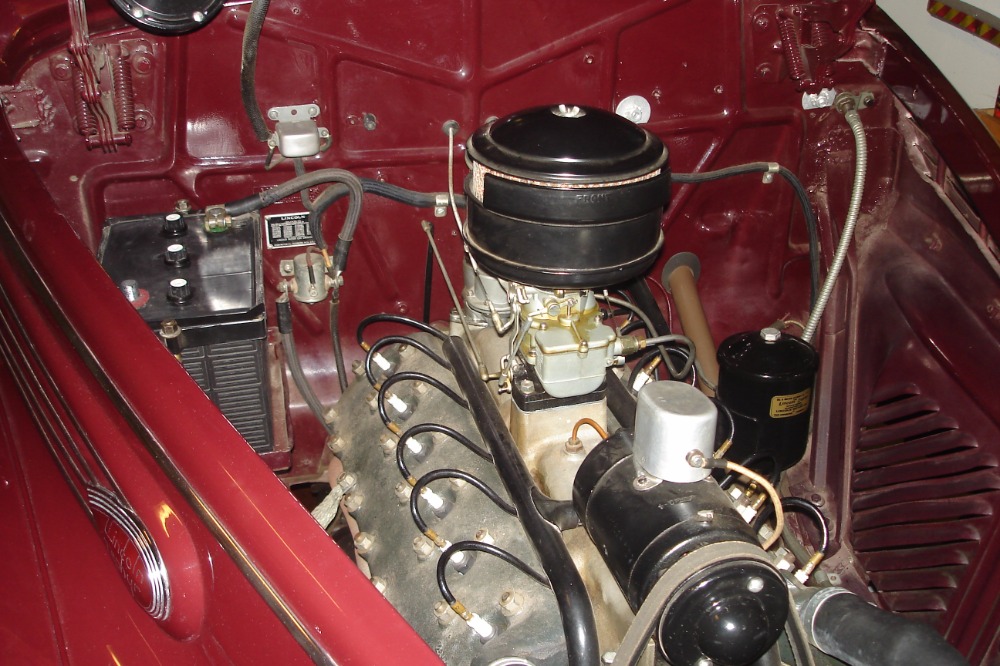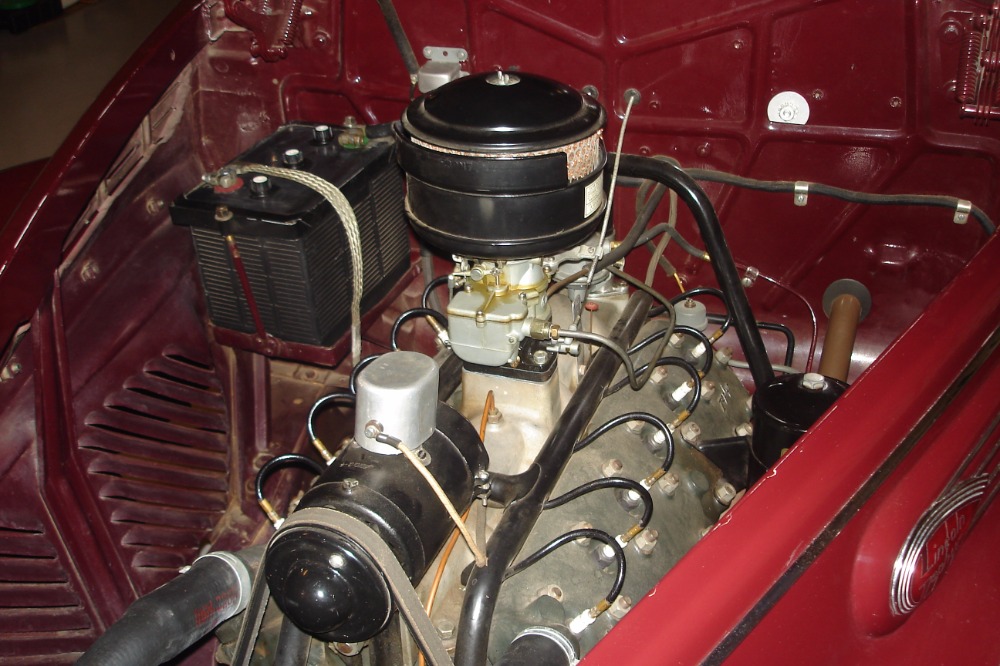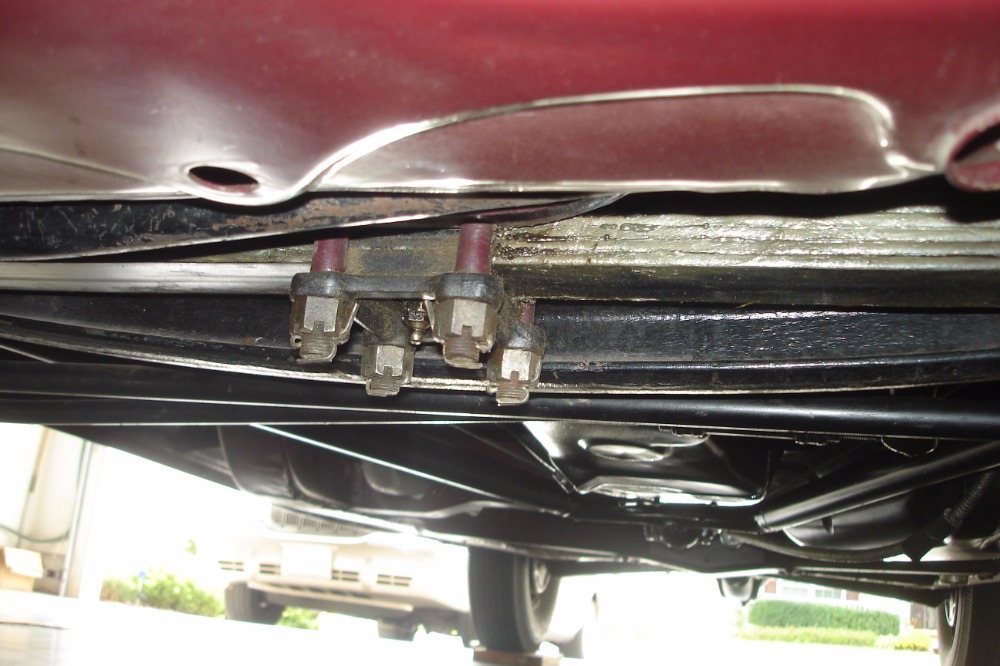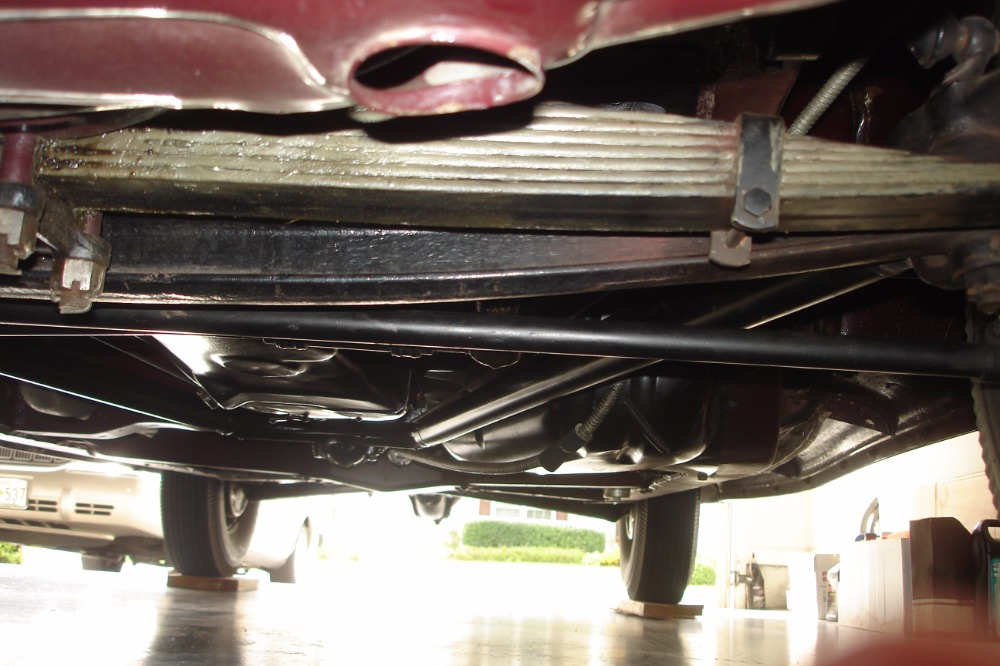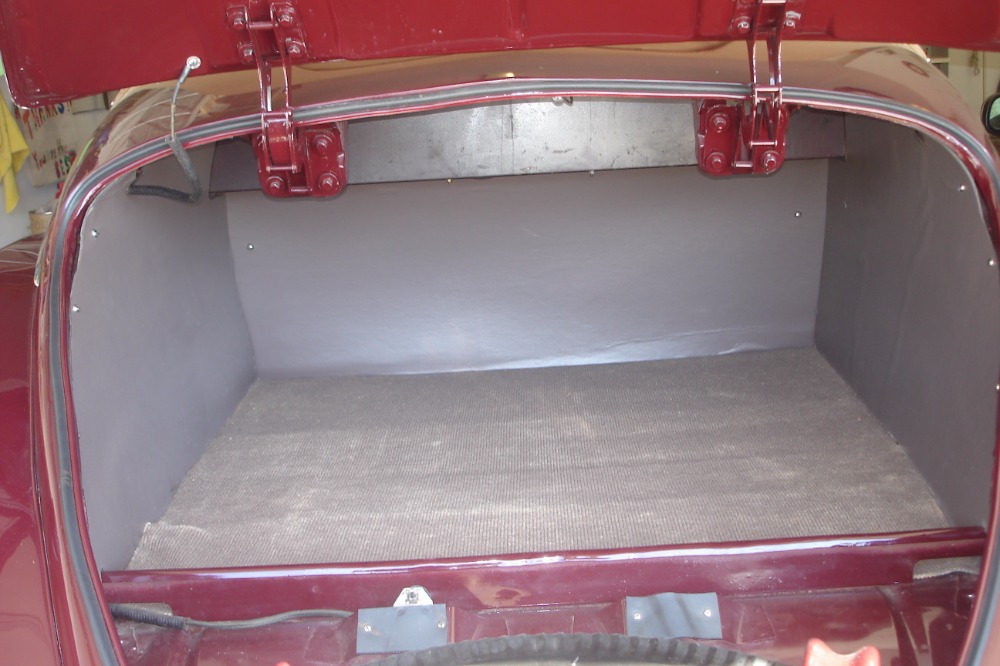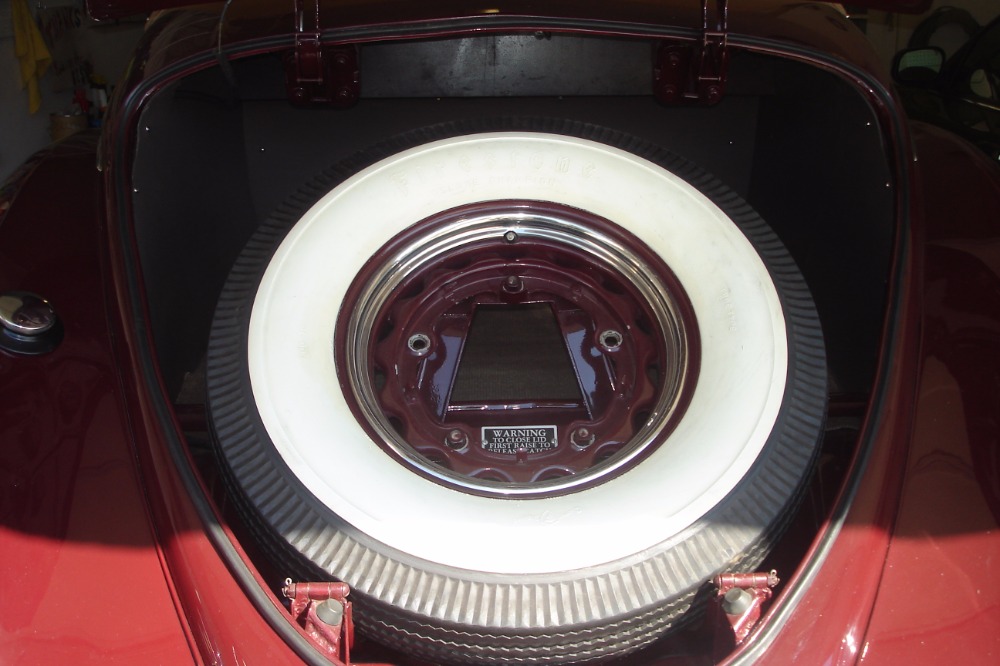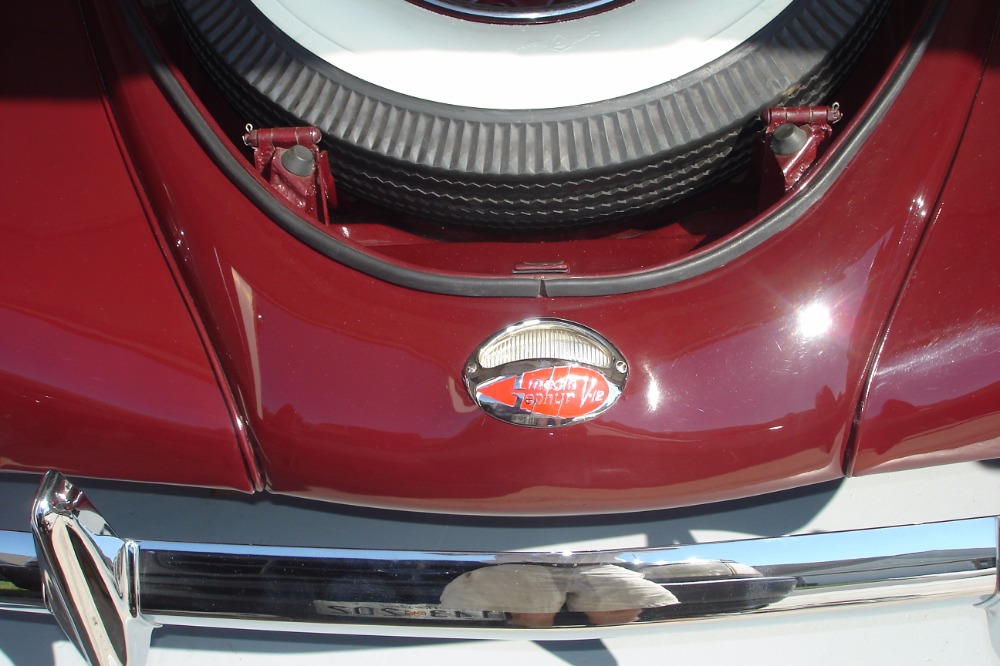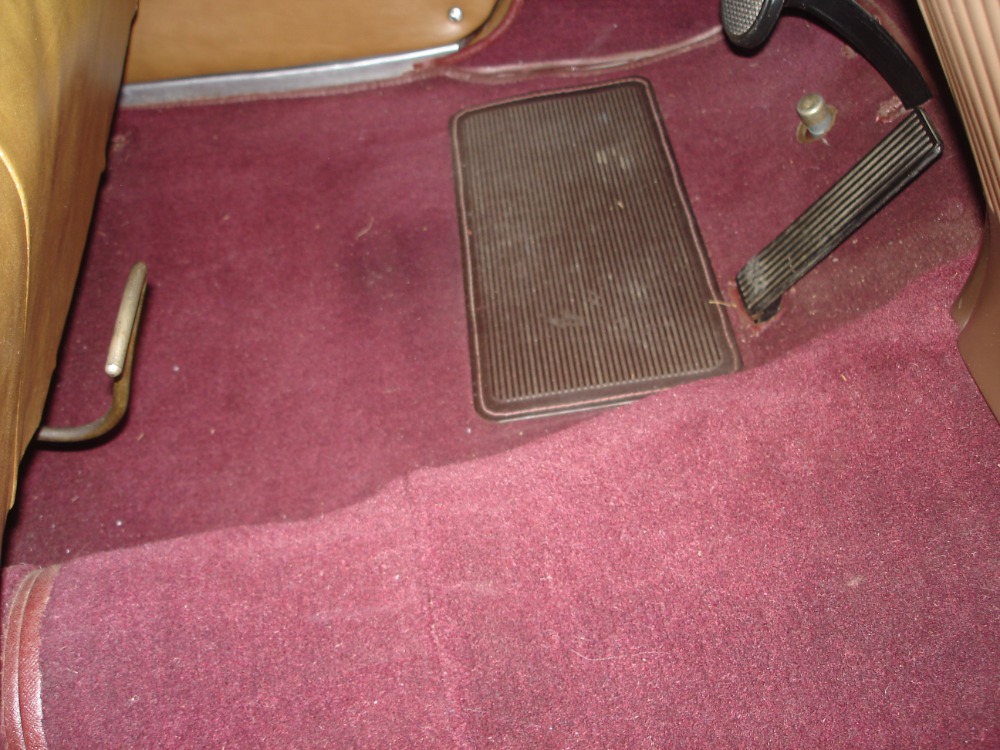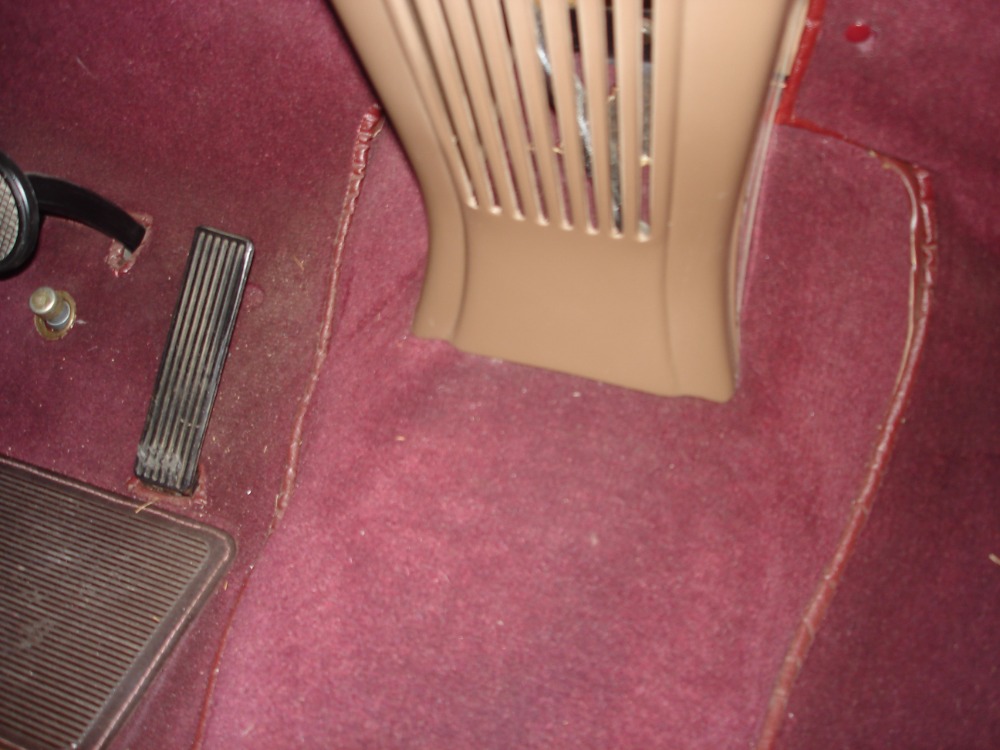 PRICE REDUCED!!!!
1938 Lincoln Zephyr 3 Passenger Convertible Coupe # 210
Check out this Award Winning Classic!
Powered by a 292 CU in V12 / 3Speed manual Transmission
Stromberg L Z Carb - Cast Iron Headers
4:44 to 1 gear ratio
Maroon Exterior is in GREAT condition and was repainted in 2003
Tan interior was redone in 2004
Floor Shift
Original 38 LZ Radio that was rebuilt with speakers
Turn signals were added for saftey

HISTORY :
The Current owner purchased the car in July 1972 from the 2nd owner and started the restoration at that time
The engine was completely rebuilt from the bare block out by Gene Crim of Baltimore
Being a uni-body construction, it had to be an on frame restoration.
All running gear, trans, rear end etc. removed, taken apart, repaired and replaced
All chrome plating redone, stored; all paint removed, many parts sand. Every component ( fuel pump, correct carb, generator, starter, wiper motor) was restored
The Car was finally painted in 2002-03 by Bernie Schmidt of Baltimore area.
New top, leather seats, door panels, trim, and carpet cut and fitted by Howard Dotson of Baltimore area.
This Classic Car was first shown in Spring of 2004 at The Early Ford V8 show in Frederick MD., it was awarded 2nd place in class.
Received 1st Junior at Hershey ,Fall 2004, Senior Hershey 2006.
Car received 2 Bob Gregorie awards at National Lincoln Zephyr Club shows.
The last National award was earned at the Early Ford V8 Eastern National Meet, June 20016; its 2nd Dearborn Award.
The car has also been awarded over 100 local meet shows since 2004.


Shown by appointment only - Not Located here at our dealership - Ask today for a Delivery Quote

WE FINANCE/ DELIVER AND SHIP WORLD WIDE
$125,000 $55,005 $69,995 1938 Lincoln Hot Rod / Street Rod Convertible 292 Manual 72,954 Burgundy/Maroon Beige/Tan 38292MDBH H52361 N/A N/A
HISTORY


Introduced on November 2, 1935, as a 1936 model, the Lincoln-Zephyr was extremely modern with a low raked windscreen, integrated fenders, and streamlined aerodynamic design, which influenced the name "zephyr", derived from the Greek word zephyrus, or the god of the west wind. It was one of the first successful streamlined cars after the Chrysler Airflow's market resistance. In fact, the Lincoln-Zephyr actually had a lower coefficient of drag than the Airflow, due in part to the prow-like front grille on the Zephyr, reflecting the popularity of leisure speedboats like Chris-Craft. The Lincoln-Zephyr succeeded in reigniting sales at Lincoln dealerships in the late 1930s, and from 1941 model year, all Lincolns were Zephyr-based and the Lincoln-Zephyr marque was phased out. Annual production for any year model was not large, but accounted for a large portion of the Lincoln brand's sales. In its first year, 15,000 were sold, accounting for 80% of Lincoln's total sales.

Production of all American cars halted in 1942 as the country entered World War II, with Lincoln producing the last Lincoln Zephyr on February 10. After the war, most makers restarted production of their prewar lines, and Lincoln was no exception. The Zephyr name, however, was no longer used after 1942, with the cars simply called Lincolns.

The idea of a smaller and more modern luxury car to fill the gap in Lincoln's traditional lineup was revisited in the 1950 Lincoln Lido (The Lido was the same size as other two-door Lincolns, though), 1977 Lincoln Versailles, 1982 Continental, and 2000 Lincoln LS. The Zephyr name was resurrected in 2006 for the car's spiritual successor, the Zephyr, which was quickly renamed the MKZ for 2007.